With Anthony Richardson sidelined, Colts confident in Gardner Minshew

Ben Arthur
AFC South Reporter
Before the cherry on top of Sunday's victory over the Titans, the ending of a five-game losing streak to a divisional rival with a pick from safety Julian Blackmon, Colts backup quarterback Gardner Minshew rose to the occasion. 
It was Indianapolis' final possession. Leading 20-16 with 3:03 remaining, the team faced a third-and-6 in plus territory. Tennessee brought pressure, rushing seven defenders. Defensive lineman Denico Autry, unblocked, blasted Minshew as he released the ball. But he still completed the pass to wide receiver Alec Pierce just inside the numbers, keeping alive a drive that would give the Colts the last points of a 23-16 win. 
The play was the highlight of a terrific day for Minshew when under duress. He completed 83.3% of his passes (5-of-6) for 68 yards, 11.3 yards per attempt and a 113.9 passer rating when pressured, according to Next Gen Stats. 
"When his number is called, he is ready to go, and that says a lot about him," center Ryan Kelly said of Minshew.
The performance served as the latest example as to why the Colts (3-2) — winners of three of their last four games — believe they'll be fine while highly touted rookie Anthony Richardson is sidelined. The No. 4 overall pick suffered an AC joint injury in his right shoulder Sunday and could be out multiple weeks. Coach Shane Steichen confirmed that Minshew will start this week at Jacksonville (3-2), a game for sole possession of first place in the AFC South. 
Considering Richardson has been unable to finish three of his first four career games, there will be persistent chatter about his long-term durability and playing style. It is also fair to contemplate whether the Colts need to tweak their playcalling to protect Richardson from himself. But he hurt his shoulder Sunday on a routine tackle by Titans edge rusher Harold Landry III. 
As Steichen pointed out, the designed run Richardson got hurt on Sunday is similar to a play called in the Week 4 loss to the Rams that picked up 23 yards. After that play, he popped back up after getting tackled near the sideline. 
"That's a good question," Steichen said Monday when asked if he'll consider changing the offense when Richardson gets back. "We'll cross that bridge when it gets time."
For now, it's Minshew time — and the Colts have all the confidence in the world in that reality. Steichen believes he's the best backup quarterback in the league. 
He brings plenty of experience. Signed to a one-year deal worth up to $5.5 million, including $3.5 million fully guaranteed, Minshew was in a serious competition with Richardson for QB1 throughout the offseason and a good chunk of training camp. A former sixth-round pick, Minshew had made 37 career appearances, including 25 starts. 
Gardner Minshew: "Anytime I get to play football is heaven for me"
He's in his third year with Steichen, as the two were in Philadelphia together the past two seasons — Minshew as Jalen Hurts' backup, Steichen as offensive coordinator. Few people know Steichen's football mind as well as Minshew, who helped Colts teammates learn Steichen's offense in the offseason. 
Minshew has played well in Richardson's absence this season. His 68.7% completion rate and 95.1 passer rating rank 11th and 13th in the league, respectively, among all quarterbacks who've dropped back at least 90 times, according to Next Gen Stats. He has thrown for 553 yards and two touchdowns with no interceptions in five games, including one start. 
When Richardson exited in the second quarter of Indianapolis' Week 2 victory over the Texans with a concussion, Minshew completed 82.6% of his passes (19-of-23) for 171 yards and a touchdown in relief. He also helped guide the Colts to an overtime road win in Week 3 at Baltimore, which has the league's second-best scoring defense. Minshew had just one touchdown pass in the game but managed what was a gritty, defensive-dominated affair. 
Minshew gets rid of the ball quickly, which can neutralize opposing pass rushers. Per Next Gen Stats, 54.2% of his passes have been thrown in under 2.5 seconds, the fourth-highest rate in the league. 
"I think he's an elite processor of the game, a guy that can process the game quickly and make quick decisions," Steichen said. "He's really good, he's accurate, he knows where to go with the football at the right time and the right place, and he's been awesome for us."
[Want great stories delivered right to your inbox? Create or log in to your FOX Sports account, follow leagues, teams and players to receive a personalized newsletter daily.]
Minshew also has his limitations. 
The opposite of Richardson, he's not a threat as a runner, highlighted by the propensity of defenses to deploy man coverage against him, where defenders have their backs turned. Minshew this season has faced man coverage 47.8% of the time, the highest-rate in the NFL, per Next Gen Stats. He's also not one to push the ball downfield — 55.4% of his passes have trailed 10 or fewer air yards, the second-highest rate in the league, according to NGS.
But the Colts' run game has been humming with Zack Moss, who had a career performance in Sunday's win over the Titans. Star Jonathan Taylor, who made his season debut last week, should be fully integrated soon. Indianapolis' defensive front is playing at a high level, too.  
The Colts just need Minshew to be himself to keep the momentum going.
And they have full confidence in him. 
"It feels good, man, knowing that you've got a coach that believes in you, the guys around you can rally around," Minshew said Sunday. "Grateful for Coach [Steichen] for bringing me here, grateful for the team for letting me do my thing and just excited to keep moving forward."
Ben Arthur is the AFC South reporter for FOX Sports. He previously worked for The Tennessean/USA TODAY Network, where he was the Titans beat writer for a year and a half. He covered the Seattle Seahawks for SeattlePI.com for three seasons (2018-20) prior to moving to Tennessee. You can follow Ben on Twitter at @benyarthur.
---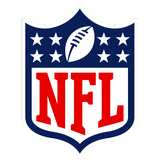 Get more from National Football League Follow your favorites to get information about games, news and more
---