Which QBs can Jets add after Aaron Rodgers' injury? Is there hope for Zach Wilson?
Aaron Rodgers' injury complicates everything for the New York Jets.
They came into this season with dreams of a Super Bowl. With hopes of going from a bottom-ten NFL offense to a top-ten group in one year. With expectations that they should be greatly improved. 
It lay on the foundation of an exceptional defense and a few young standout offensive players. But that foundation was reinforced by the future Hall of Famer quarterback who joined the team in a trade from the Green Bay Packers.
Rodgers will not play again this season after an Achilles tear in the team's first offensive series of the season. FOX Sports' staff of writers joined forces to discuss which quarterbacks the Jets could pursue next, Zach Wilson's chances of emerging out of bust status and whether the Jets can still make a run.
Among the various free-agent QBs available right now, who should the Jets consider?
Nick Foles had an awful season with the Colts last season, but I'd contend that anyone would have looked awful with that Indy team. There are plenty of reasons why Foles could step into New York and serve as a competent starter. And heck, he won a Super Bowl with the Eagles after elevating from a backup role. Maybe he can do something similar for the Jets. —Henry McKenna
Carson Wentz has obviously been in a downward spiral since his brilliant, MVP-caliber 2017 season with the Eagles, capped with his release in February by the Commanders. But he might be the most appealing option among an underwhelming cast of free-agent quarterbacks, for whatever that's worth. 
The former No. 2 overall pick is younger than most of the options who have meaningful experience (he turns 31 in December). Wentz is turnover-prone, but it's not like the Jets would need him to sling the rock anyway. He should be able to play the game-manager role —Ben Arthur
Tom Brady. And no, I'm not kidding. The Jets were all-in to win a championship and they got the best quarterback available, no matter what they had to spend. Well, why not do it again? There is no one out there comparable to Brady and he'd bring instant credibility to an offense that needs it. Yes, he seems happy in retirement, but he's unretired before. The Jets are loaded with weapons and maybe the best defense in the league. It's got to be tempting. Plus, if they offer Brady the chance to be the QB of the NYJ and write it on a napkin, it would be an all-time troll of Bill Belichick. It would be worth their time just for that. —Ralph Vacchiano
Who are the best QB trade fits?
Jameis Winston seems like the best option potentially available to the Jets. A guy like Philip Rivers sounds nice until you see him on the field and you remember he's 41 years old and hasn't played football since 2020. In Winston, the Jets have a strong-armed gunslinger who can play within a system. Now, I'm not going to B.S. about how amazing Winston is. He's a backup for a reason, namely that he has a tendency to throw too many interceptions. He's simply … the best of all the bad options. But he is the best from my vantage. —McKenna
Ryan Tannehill is clearly on borrowed time in Tennessee after the Titans took Will Levis in the second round. He's not an elite quarterback but has always been a little better than most people think. Certainly, he could do a good enough job given the weapons the Jets have, and backed by what might be an all-time defense. The price probably won't be high, plus the Jets could probably cut him at the end of the season if Aaron Rodgers comes back. The Titans would have to be willing to give up on their season, though. It might be too early for that —Vacchiano
Aaron Rodgers is out for the rest of the season after MRI confirms Achilles tear: Undisputed discusses
Is this the most hope a team has lost in its Super Bowl chances during a Week 1 game since Tom Brady in 2008?
First off, yes, it is. But I'll go farther back and point to 1991, when the Eagles lost Randall Cunningham four passes into their opener to a season-ending knee injury. Just crushing. I understand that Cunningham isn't Aaron Rodgers, but the feeling of an optimistic team's hopes being dashed so early in a season took me back to that. Philadelphia ended up going 10-6 with Jim McMahon at quarterback, missing the playoffs by a game, but I'll always wonder what that year might have been like if Bryce Paup had the day off.  —Greg Auman
The Jets say they're committed to Zach Wilson. Should they be? Is there any logic in giving him a real chance?
The amount of money the Jets have committed to Rodgers makes it prohibitive to add any significant quarterback to their roster. So Wilson essentially has the right of first refusal – the team is committed to him now, which is to say there are still six weeks before the trade deadline and it's his job to lose. And he certainly could lose it. In two years, he's yet to have a single game with two more touchdowns than interceptions. Maybe that's enough to win some games with a stellar defense, but he doesn't seem like someone who actively wins games for the Jets. Hand him the keys now, hope for the best, but nobody has ruled out trading for a more reliable veteran quarterback in a few weeks. —Auman
Will Zach Wilson be able to STEP UP for the Jets without Aaron Rodgers?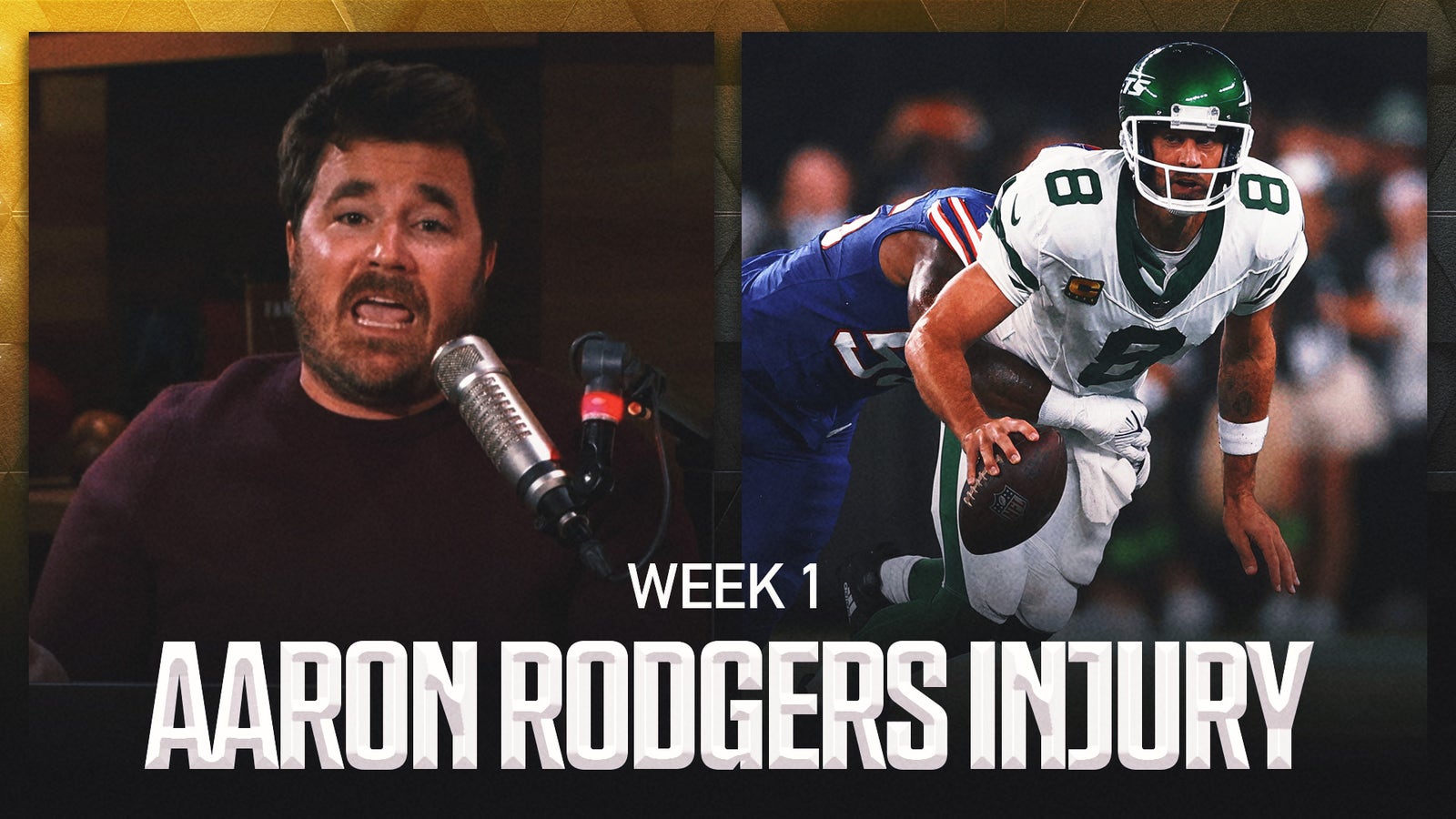 I might be the sternest critic of Zach Wilson on staff. But I do think that the Jets will likely have to give him another chance for a week or two. Because as bad as he has been over the last few years, he is probably better than one of these quarterbacks off the street with zero experience in Nathaniel Hackett's playbook. He'll likely get a game or two to prove everyone wrong. —McKenna
[Do you want more great stories delivered right to you? Here's how you can create or log in to your FOX Sports account, follow your favorite leagues, teams and players and receive a personalized newsletter in your inbox daily.]
We knew the Jets defense was talented. Was Monday night's performance impressive enough that the team still has a chance to make a playoff run even without Rodgers?
I don't see it. It's certainly possible that the Jets will be in the wild-card race, but without at least above-average quarterback play, it just looks like too hard of a task in a loaded AFC. Every major contender in the conference has great-to-superstar-level play at the position. You have to be able to score points at a high level.  The Jets are essentially in the same position as they were last year with Wilson. —Arthur
There's a chance, but it's a slim one. For one thing, the AFC is loaded. But the Jets' real problem is that Zach Wilson is so bad that their offense is likely to be hideous again. In this era, teams can't survive for long with bad quarterback play and a low-octane offense. They'll need the 2023 Jets defense to turn into the 2000 Ravens D that famously carried Trent Dilfer and an awful offense to a championship. This Jets defense is good — really, really good — but they're not historically good. At least not yet. —Vacchiano
Greg Auman is FOX Sports' NFC South reporter, covering the Buccaneers, Falcons, Panthers and Saints. He is in his 10th season covering the Bucs and the NFL full-time, having spent time at the Tampa Bay Times and The Athletic. You can follow him on Twitter at @gregauman.
Ben Arthur is the AFC South reporter for FOX Sports. He previously worked for The Tennessean/USA TODAY Network, where he was the Titans beat writer for a year and a half. He covered the Seattle Seahawks for SeattlePI.com for three seasons (2018-20) prior to moving to Tennessee. You can follow Ben on Twitter at @benyarthur.
Prior to joining FOX Sports as the AFC East reporter, Henry McKenna spent seven years covering the Patriots for USA TODAY Sports Media Group and Boston Globe Media. Follow him on Twitter at @henrycmckenna.
Ralph Vacchiano is the NFC East reporter for FOX Sports, covering the Washington Commanders, Philadelphia Eagles and New York Giants. He spent the previous six years covering the Giants and Jets for SNY TV in New York, and before that, 16 years covering the Giants and the NFL for the New York Daily News. Follow him Twitter at @RalphVacchiano.
---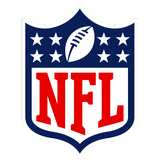 Get more from National Football League Follow your favorites to get information about games, news and more
---