What's next in the NFL's international expansion plan?

Martin Rogers
FOX Sports Insider
The National Football League has been playing games overseas for long enough, in great enough quantities, that you can be comfortably forgiven if you've lost count.
We're here to help. Since the initial regular-season foray to Europe, when the New York Giants defeated the Miami Dolphins at London's Wembley Stadium in 2007, there have been an additional 42 games played on foreign soil.
The vast majority have been in Britain's capital, split between Wembley and Tottenham Hotspur Stadium — with a special American football field that slides out from under the one used for soccer. Add in four in Mexico City and three in Germany, two of which took place over the last couple of weeks, and this is no longer new or uncommon.
The NFL's American audience is fully accustomed to hearing that another game or several will take place in distant lands, and no one has been excluded, given that we've now gone through a full cycle of every single team having played overseas at least once.
What next then on the global front? Most likely, quite a lot.
Spain and Brazil have been identified as frontrunners to be the next stopping points, with Commissioner Roger Goodell having promised a decision on that front by Christmas, if not before. 
The cavernous soccer stadiums of Real Madrid and Atletico Madrid in the Spanish capital would be viable options, while Brazil's best bet would most likely be the Maracana, which hosted both the 2014 FIFA World Cup final and the 2016 Olympic track and field competitions, plus the Opening and Closing Ceremonies.
It is natural to focus most on what is in front of our noses, but the fact is that, internationally, American football is having quite a moment. The value of having flag football introduced as an Olympic sport from 2028 onwards should not be underestimated.
Meanwhile, the most recent cluster of International Series games had strong attendance, vibrant atmospheres, and such a buoyant feel that Commissioner Roger Goodell went so far as to float the idea of a future London Super Bowl. 
There has been talk of a Europe-based team forever, it seems, but the next step, which involves bringing individual games to new nations and regions, is arguably the more important and exciting move.
Hosting regular-season contests in Spain and/or Brazil over the next couple of years does feel like a leveling up of the globalization plan. London, with its international flavor, common language and large numbers of American expats, was always an obvious choice, if not an entirely safe one. Germany, where the NFL enjoys strong popularity and has for decades, fit into a similar category.
Heading to Brazil would stretch the NFL into a whole new continent. Indications are that the appetite, at least for a one-off game, would be enthusiastic. The NFL hosted a Super Bowl watch party in Rio earlier this year and found that if you add the word party to anything, pretty much, Brazilians will get behind it.
In Madrid, deputy mayor Inmaculata Sanz predicted a surge of interest if the NFL came to town for a game.
"It is good news for Madrid that the NFL has shown interest in our city for an international event as important as an NFL game," she told reporters.
The NFL isn't shy about setting big financial goals and being transparent about them. Goodell has publicly stated that he wants annual league revenues to reach $25 billion by 2027, a big enough number that pulling in higher sums from international markets simply has to be a part of it.
The good things about being a sport that overwhelmingly dominates your country are obvious. The tricky part comes in determining how you can continue to grow, and it is difficult to see how the NFL can get much bigger than it already is within the confines of the 50 states.
Hence the spreading of wings. Goodell told Sky Sports in the United Kingdom that this is the "most important growth moment" in NFL history.
Things have already moved more quickly than it may appear. Back in 2007, if someone had suggested a future where there would be five European games across a seven-week span, they would have been laughed out of town. Too many logistical headaches, too much disruption. But as they do with everything, teams adapted and got on with the job of trying to win games.
Beyond Spain and Brazil, where next? NFL executives have already spoken about markets like Paris, France or Sydney, Australia. Pittsburgh Steelers executive Dan Rooney recently spoke of his desire to bring a game to Ireland, where his family has generational roots.
Who knows what we will be looking at in another 15 years? One thing we can say for certain is that having been emboldened by the success of its international plans to date, the NFL is not going to be shy about striding onward and seeking new opportunities.
Football will always be America's game, but its geographical spread feels inevitable — and welcome.
Martin Rogers is a columnist for FOX Sports and the author of the FOX Sports Insider newsletter. Follow him on Twitter @MRogersFOX and subscribe to the daily newsletter.
---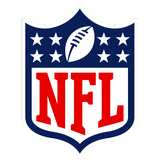 Get more from National Football League Follow your favorites to get information about games, news and more
---