What if Russell Wilson accepted trade to Eagles? Here's how the NFL would be affected

Eric Williams
NFC West Writer

Ralph Vacchiano
NFC East Reporter
Howie Roseman has earned his reputation as one of the most aggressive general managers in the NFL, so it's easy to believe the Sports Illustrated report that back in March, 2022 he had a deal in place to get Russell Wilson from the Denver Broncos.
But boy, is he lucky that Wilson said no. 
The Eagles perspective
That deal would've been hailed as a masterstroke at the time — another move by their brilliant GM to get them the quarterback they needed to be a Super Bowl contender. In hindsight, though, it would've been a complete disaster. Assuming his deal looked anything like the one Denver got from the Seattle Seahawks, Wilson would've cost the Eagles their current No. 1 receiver, one of the NFL's best tight ends, probably a Pro Bowl corner and several other players.
Most importantly, it would've cost the Eagles Jalen Hurts, one of the best young quarterbacks in football. 
And nobody would be hailing Roseman as a genius anymore.
Never mind that Wilson is 34 and looked like a shell of himself last season in Denver. He would have looked better with a better team in Philadelphia. He may have even led the Eagles to the playoffs. 
But it would've been at an astronomical cost. To get Wilson, the Broncos gave up their first-round pick in 2022 (No. 9 overall), a first-rounder in 2023 (which turned out to be No. 5), a second-rounder in each of those drafts, a fifth-rounder, tight end Noah Fant, quarterback Drew Lock and defensive end Shelby Harris.
Assuming the Eagles' offer was something similar, this is what they would've had to give up:
Either the No. 12 or No. 18 pick in the 2022 draft, which means they likely wouldn't have been willing to send one of those picks (No. 18) to Tennessee for receiver A.J. Brown. They also wouldn't have been able to afford the $100 million contract they gave him knowing they'd have to quickly sign Wilson to an extension like the five-year, $245 million deal he got from Denver six months after the trade.

Either the No. 10 or No. 30 pick in the 2023 draft. This almost certainly would have been the Saints' No. 10 pick, considering what Seattle got from Denver. That would've cost them the chance to draft defensive tackle Jalen Carter.Their 2022 second-round pick, which they used to draft Cam Jurgens last year, so they wouldn't have their current starting left guard and likely future center. And their 2023 second-round pick, which they traded down for an extra third-round pick. So say goodbye to rookie G Tyler Steen or S Sydney Brown.

Tight end Dallas Goedert, which sounds crazy now, but he looked pretty comparable to Fant coming off the 2021 season. Finding a comp for defensive end Shelby Harris isn't easy, but if the Eagles held firm on Goedert, Seattle surely would've asked for defensive end Josh Sweat.

Quarterback Jalen Hurts would have likely been shipped out in the deal, since the whole point for Seattle was dumping an aging, expensive quarterback for a young one with potential and still on his rookie deal. That alone would've made this one of Philadelphia's all-time biggest disasters.
And then there's the salary cap room. Wilson cost Denver $17 million in cap space last season. Take that away from the Eagles and they probably don't sign cornerback James Bradberry. And this year they might not have the cap flexibility to re-sign all the members of their "Core Four".
Russell Wilson wanted Pete Carroll fired in Seattle before being traded, per reports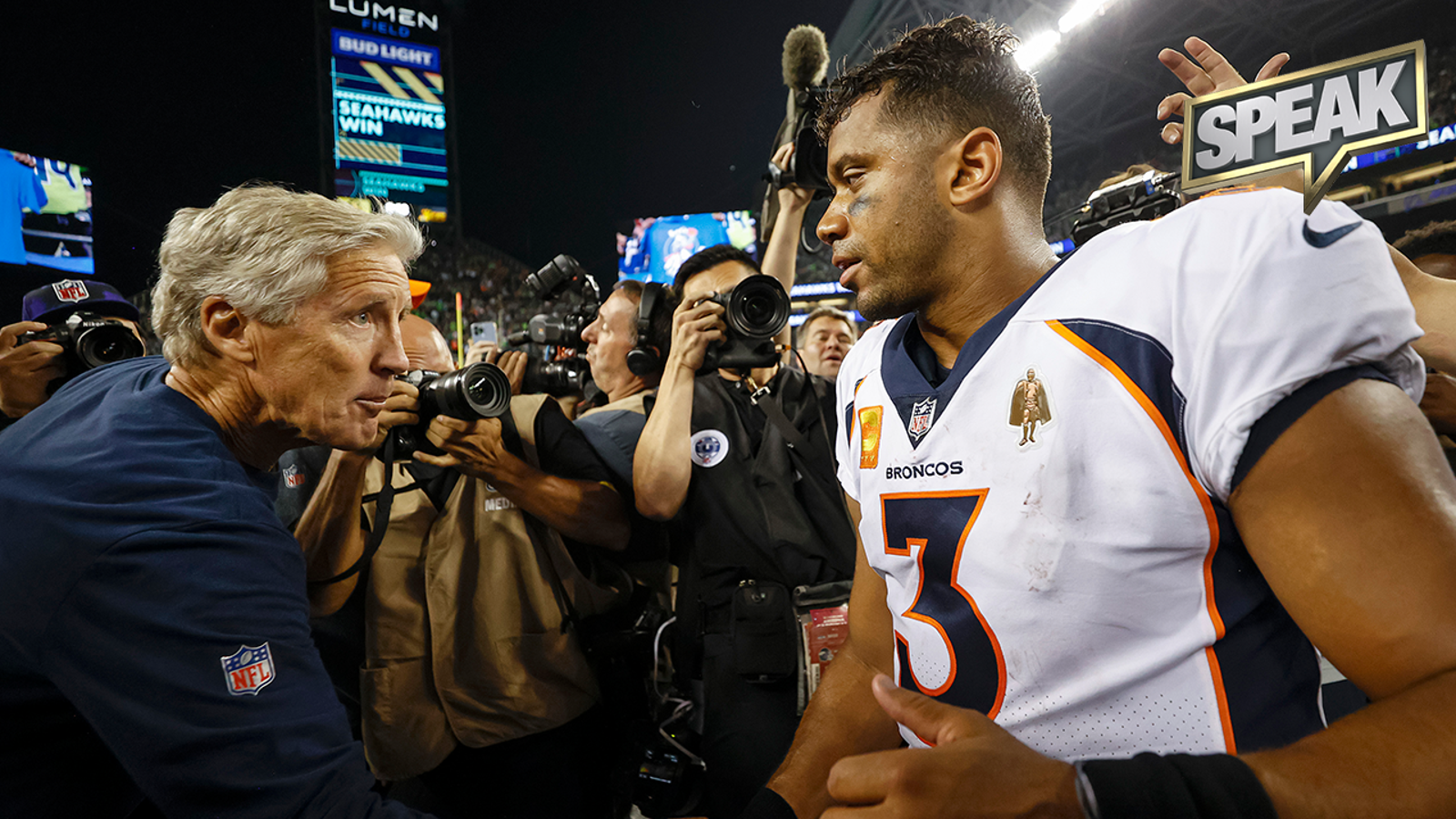 So imagine that. The Eagles would've had Russell Wilson, but probably not Jalen Hurts, A.J. Brown, Dallas Goedert and James Bradberry last season, which surely means they wouldn't have made their Super Bowl run. Now this season, with a quarterback who'll turn 35 in November, they'd also have lost several key players for their future, including a top-10 pick, and probably at least one of the core players from their past.
In other words, Roseman owes a big "thank you" to Wilson if it's true he didn't want to play in Philadelphia. This non-move turned out to be better than any move Roseman has ever made.
The Broncos perspective
When the Denver Broncos traded for Russell Wilson they knew they were giving up a ton to get him. They also knew they were in it for the long haul. Sure, they were hoping for a lot more instant success than they got last season. But they tied themselves to Wilson through 2028 with his $245 million contract extension.
A championship anytime in that window would be just fine.
So there's still time before anyone can judge whether their trade for Wilson was a success. But it's not too early to deduce where they would've been if the deal hadn't gone through. Because if Wilson hadn't vetoed a trade to the Philadelphia Eagles,  the Denver Broncos probably would still be searching for a franchise quarterback. And they almost definitely wouldn't have Sean Payton as their new head coach. 
In other words, as bad as things look for them after a 5-12 season last year, they'd probably be much worse off. 
Probably.
Yes, it's true, they would've kept the two first- and two second-round picks they gave up to get Wilson along with tight end Noah Fant and the rest of Seattle's bounty. But a quarterback is everything in this league. That's why they traded for Wilson in what was the first big blockbuster move of the wild quarterback carousel in the 2022 offseason.
And since the Broncos seemed done with Drew Lock, it's a good bet they would've moved on to one of the other available veterans if they whiffed on Wilson. It's hard to imagine they would've out-bid the Browns for Deshaun Watson — almost everyone believes the Browns were the only team crazy enough to give him a fully guaranteed contract — meaning the Broncos would've instead gone after Matt Ryan or Carson Wentz.
And that didn't exactly work out well for the Colts or the Commanders last year.
Even the draft wouldn't have been kind to the Broncos. They had the ninth overall pick in 2022 — a rare year with no top-10 quarterback (Kenny Pickett was the first one taken, way down at No. 20). So the veteran route was their only hope. And whether they were quarterbacked by Wentz, Ryan or Lock they likely wouldn't have been much better than the 5-12 record they had.
Would they have still fired first-year coach Nathaniel Hackett after that? Maybe. But they certainly wouldn't have Sean Payton waiting to take the reins. He had plenty of options and was going to pick his spot when he decided to return to the NFL. There was no way he was going to take over a team searching for a quarterback and facing a rebuilding situation over the next few years.
That probably would have left the Broncos hiring a Hackett-like, offensive-minded assistant with the development of a young quarterback in mind. And they may not have had a choice but to take a quarterback with the fifth pick of the 2023 NFL draft — not ideal, considering quarterbacks were taken first, second and fourth.
At least that would've saved poor Will Levis from his miserable night in the green room during the first round.
So that's where they'd be — with a less accomplished coach, hoping the fourth-best quarterback in the draft could be their savior, knowing that the next couple of years would likely involve more pain.
Unless… 
There is one other scenario where things could have worked out differently — and possibly better — even if the Broncos didn't end up with Wilson last year. Clearly they were willing to spend big on a veteran quarterback, and there was one big one available during this last offseason. And remember, Aaron Rodgers said the decision to hire his good friend Nathanial Hackett as offensive coordinator was a "big reason" why he chose to go play for the New York Jets.
Who will ultimately win the Aaron Rodgers-Packers divorce?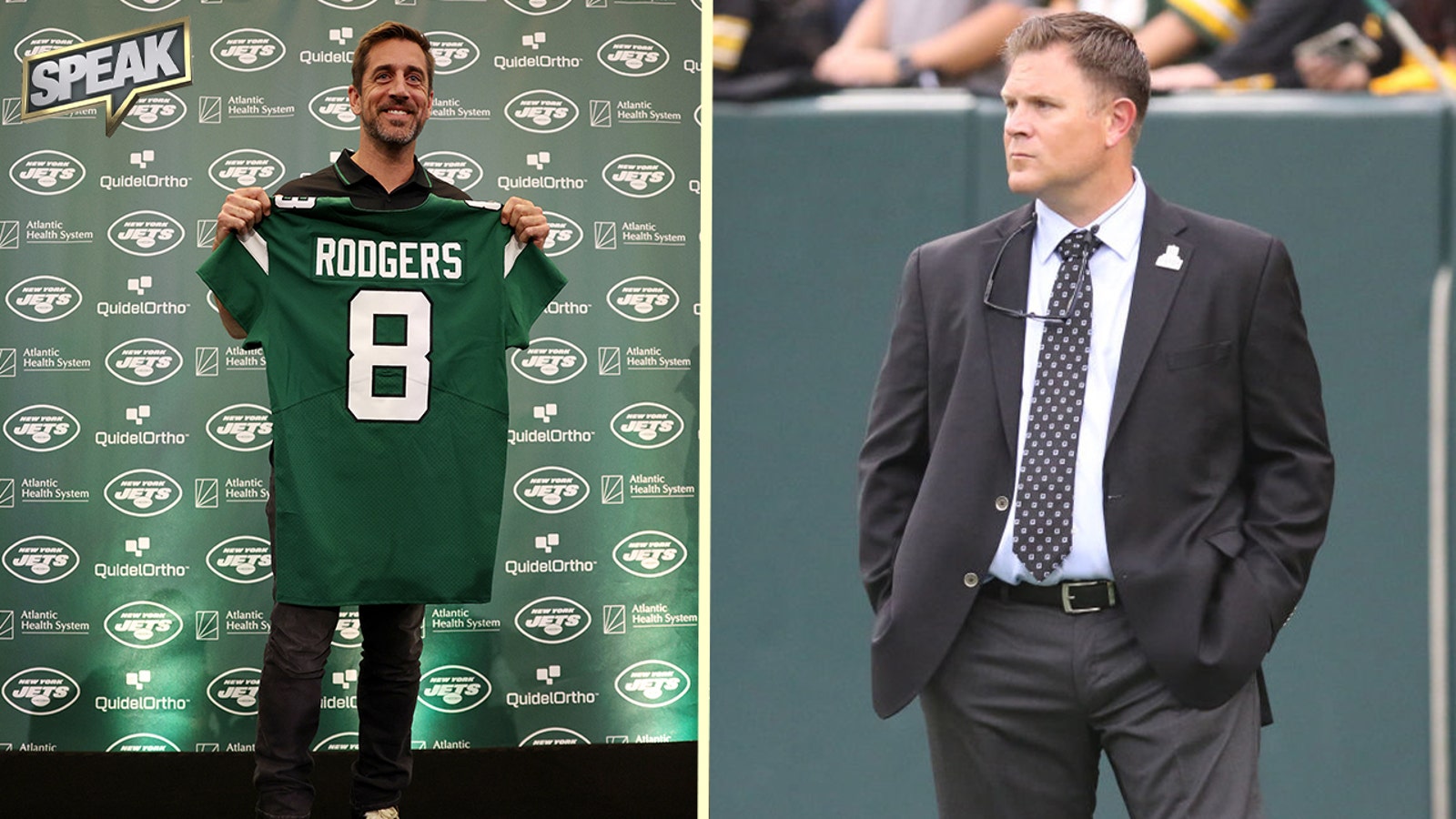 Would the Wilson-less Broncos have held onto Hackett, the former Green Bay offensive coordinator, to use him as bait for Rodgers? That might have been the smartest play they could've made, especially since it was clear a divorce between Rodgers and the Packers was coming.
But would it have worked? Would Rodgers have chosen Denver over New York?
We'll never know. But that's just about the only way missing out on Wilson would've left the Broncos in a better position — at least for 2023.
The Seahawks perspective
A potential trade of Russell Wilson to the Philadelphia Eagles may have slowed the Seattle Seahawks' rebuild, but also provided a potential NFL MVP candidate at quarterback in Jalen Hurts and likely curtailed the rebirth of Geno Smith.
Back when Andy Reid was still the Philadelphia head coach in 2012, the Eagles reportedly were ready to take Russell Wilson to back up Michael Vick, but instead Seattle moved up to take the Wisconsin product with the No. 75 overall selection in the third round, and Philadelphia grabbed Nick Foles instead later that round.
That's not a bad consolation prize, considering the Arizona product led Philadelphia to a Super Bowl after the 2017 season. However, Eagles owner Jeffrey Lurie lamented Wilson getting away from his team that year.
It's likely any deal with the Eagles would have included Hurts in return. That's immediately a huge upgrade on Drew Lock, the QB Seattle received from Denver.
Seattle head coach Pete Carroll always preferred dual-threat quarterbacks because of the pressure they put on defenses when plays break down, and Hurts would have quickly adapted to Seattle's run-based attack.
Paired in the backfield alongside running back Ken Walker III, with receivers DK Metcalf and Tyler Lockett on the perimeter, the Seahawks would have been one of the most potent offenses in the NFC West.
Geno Smith emerged as the starter for Seattle with Wilson gone, earning a trip to the Pro Bowl and setting the team's franchise record in passing yards while also leading the league in completion percentage in 2022.
Russell Wilson's #3 jersey is given away by Seahawks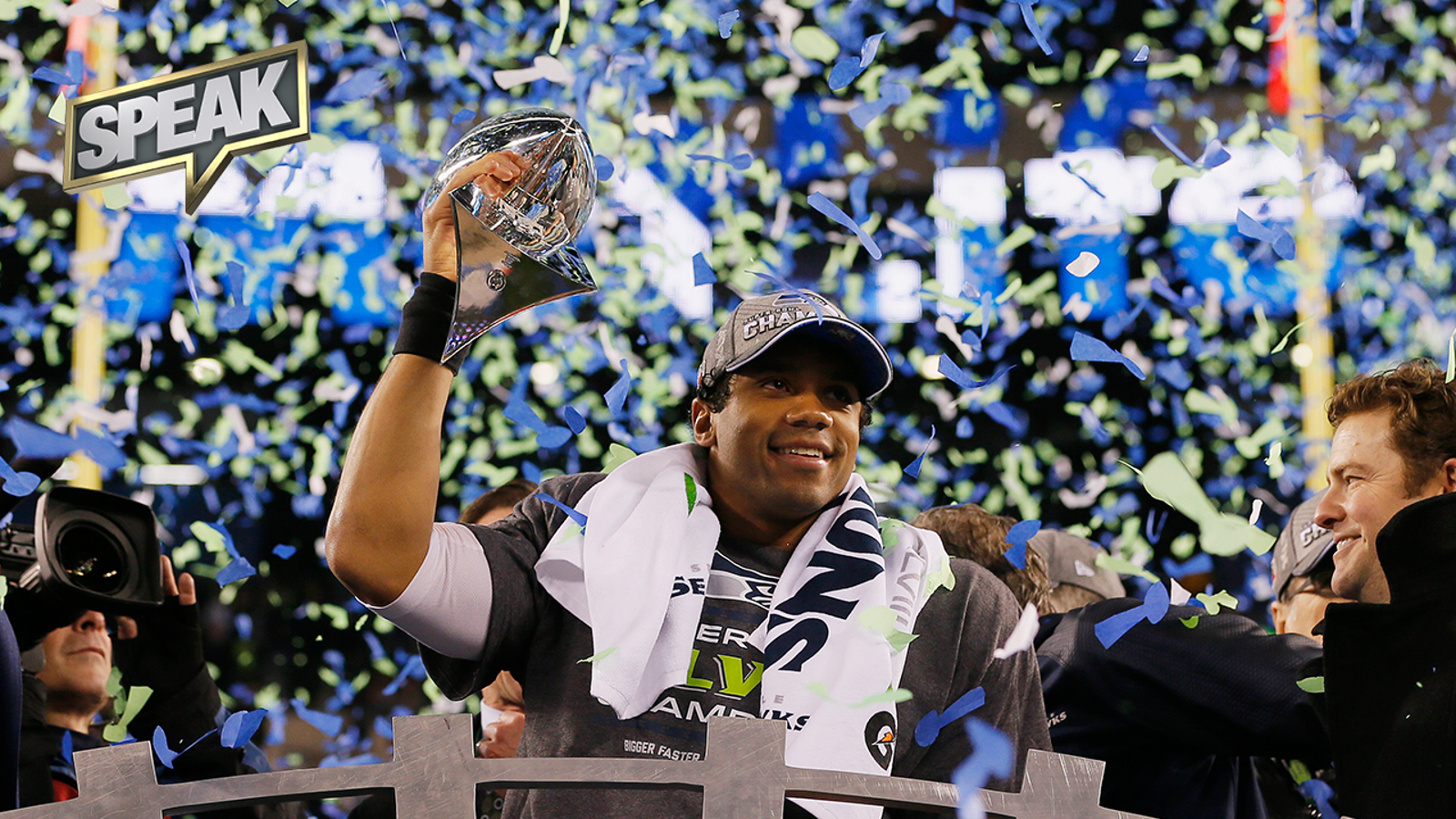 But with Hurts in the fold, Smith likely would have been relegated to a backup role. And instead of opening their pocketbook to retain Smith this offseason, Seahawks general manager John Schneider would have had to write an even bigger check to keep Hurts on the roster long-term.
That could have limited Seattle's ability to make a big splash on the free agency market as they did this offseason, including the signings of players like defensive lineman Dre'Mont Jones, safety Julian Love and linebacker Devin Bush Jr, along with the return of linebacker Bobby Wagner and defensive lineman Jarran Reed.
Two things that stand out about Hurts are his toughness and leadership skills. Those traits likely would have been accentuated even more with Carroll in Seattle, and his play would have reenergized a fan base much like Marshawn Lynch's Beast Mode and the Legion of Boom.
However, Smith's efficient and poised play at quarterback last season surprisingly has Seattle on the cusp of competing for an NFC West crown much sooner than any NFL observers expected with Wilson no longer on the roster.
And despite not having one of top quarterbacks in the league on their roster in Hurts, the Seahawks have done an impressive job of building their team around the reclamation project that is Smith.
"It's just been such a remarkable thing to watch," Carroll told reporters this week about Smith. "The way he's taken over, and the opportunity, and how he commanded it so well last year.
"Then he has handled the success, and he's handled the Pro Bowl, and the offseason, and all the hype. And all of that. How he's answered it is with great work. He is in great shape. He's as strong as he's ever been, throwing the ball a ton. You can't wear him down. He's everything you could ask for."
Ralph Vacchiano is the NFC East reporter for FOX Sports, covering the Washington Commanders, Philadelphia Eagles and New York Giants. He spent the previous six years covering the Giants and Jets for SNY TV in New York, and before that, 16 years covering the Giants and the NFL for the New York Daily News. Follow him Twitter at @RalphVacchiano.
Eric D. Williams has reported on the NFL for more than a decade, covering the Los Angeles Rams for Sports Illustrated, the Los Angeles Chargers for ESPN and the Seattle Seahawks for the Tacoma News Tribune. Follow him on Twitter at @eric_d_williams.
FOLLOW
Follow your favorites to personalize your FOX Sports experience
---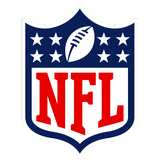 Get more from National Football League Follow your favorites to get information about games, news and more
---