Travis Kelce's dad says he's impressed by Taylor Swift after meeting pop star
It turns out Travis Kelce may have had nothing to fear after all when his father met his new rumored girlfriend, music superstar Taylor Swift.
The All-Pro Chiefs tight end joked with his brother, Eagles center Jason Kelce, on their podcast last week that seeing their father Ed Kelce interact with Swift was "terrifying." But while we still don't know exactly what Swift thinks of the elder Kelce, it appears Ed has officially become a Swiftie.
In an interview with People magazine, Ed described Swift as "a very, very sweet, very charming, down-to-earth young woman. … Very genuine."
It appears Swift made a great first impression on Ed the first time they met in Travis' designated friends and family suit at Arrowhead Stadium, likely during the Chiefs win over the Broncos on Oct. 12.
"We're sitting in the suite, she gets up to go get a drink or something and she starts picking up empty bottles, cans, plates that are scattered around," Ed said. "Because in the suites everybody gets stuff and you empty it down wherever you can. And I'm just thinking, I don't think she got the diva memo. She didn't get the spoiled musician. She doesn't know how to pull that off. And that really to me said a whole lot. … She's very smart. I mean, very. That comes through right away."
Swift was also seen helping clean up the suite after the Chiefs' blowout win over the Chicago Bears in September, the first game she attended after rumors romantically linking her and Travis began to surface.
Ed is far from the only high-profile Chiefs family member to come away impressed after interacting with Swift, who has also spent ample time with Ed's ex-wife and Travis and Jason's mother Donna. Swift has become acquainted with Brittany Mahomes, wife of star Chiefs quarterback Patrick Mahomes, to the point where the two have a special handshake. 
Additionally, Mahomes' mother Randi posted a picture on Instagram of Swift with her arm around Patrick's younger sister Mia at the game, noting how "sweet" Swift was to her daughter.
On the field, meanwhile, it's hard to argue with the results. The Chiefs are undefeated and 4-1 against the spread since Swift began attending their games, with Travis himself averaging 99.8 receiving yards per game in that time frame. 
[Travis Kelce dazzled in Week 7. Is he 'showing off' for Taylor Swift?]
Chiefs head coach Andy Reid said Sunday while noting Kelce's recent performances that, "Taylor can stay around all she wants."
On "The Herd" Monday, Colin Cowherd concurred.
"If I'm [Chiefs owners] the Hunt family, I'd give her a suite," Cowherd said. "I would give her season tickets. You've got to get her in the building. You're gonna need Taylor Swift in the playoffs."
[Want great stories delivered right to your inbox? Create or log in to your FOX Sports account, follow leagues, teams and players to receive a personalized newsletter daily.]
---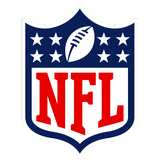 Get more from National Football League Follow your favorites to get information about games, news and more
---