Travis Kelce says Taylor Swift's lyric change at Argentina concert 'shocked' him
In perhaps the most obvious public confirmation of their relationship since rumors of it first surfaced back in September, Taylor Swift changed the lyrics to one of her songs to refer to Travis Kelce and then embraced him when coming off the stage during a concert Saturday in the first international leg of her "Eras Tour."
With the Chiefs on their bye week, Kelce flew to Argentina with Swift and her father and took in the concert next to Scott Swift, who was wearing a Chiefs lanyard. When Taylor debuted a tweak to the lyrics of her hit song "Karma" to reference "that guy on the Chiefs," Scott gave Kelce a playful shove and put his hands up as Kelce covered his face in glee.
Kelce had "a little bit of a clue" that Swift would give him a shout-out from the stage, but he said on the latest episode of the "New Heights" podcast he co-hosts with his brother, Jason Kelce, that the lyric change still "shocked" him.
"I was like, 'Oh s—, she really just said that,'" Travis said. "All right."
Jason teased his brother about leaving Scott Swift hanging after Taylor sang the line. Travis profusely apologized to his girlfriend's father — and revealed that he may have convinced Scott, a fan of Jason's Eagles like Taylor was, to join "Chiefs Kingdom."
"Got him over here to the good side, baby," Travis said. "One by one, getting all the good ones. Come on over, man. … I might have persuaded him at dinner the night before when I met him. He's a huge football guy."
Though Jason was intrigued after Travis said he thinks Scott Swift once played center — Jason's position — at the University of Delaware, he also got in some ribbing regarding the supposed fandom change.
"You're gonna let this man's devilishly good looks and relationship with your daughter sway you from a lifetime of fandom, Scott?" Jason joked. "This is ridiculous."
Other videos and photos posted to social media Saturday night showed Kelce and Scott Swift engaged in conversation throughout the evening. 
But the most viral moment came when Taylor left the stage during an intermission — and ran straight into Travis' arms near the stage, in full view of several hundred concert attendees. The two shared a kiss and long embrace.
According to The Messenger, which first broke the news of Kelce and Taylor Swift "quietly hanging out" in September, the two are "fully dating" in a "serious" relationship. 
"I was enjoying myself down there," Travis said on his podcast. "The show was even more electric knowing I had even more to enjoy it for. Taylor absolutely ripped it. She killed it."
Despite the ribbing, Jason made it clear he is thrilled about how happy his brother looked in the videos. 
"It was a lot of fun watching it through social media," Jason said. "It's a lot of fun seeing the look on your face. I'm glad that you enjoyed it."
Swift has attended four Chiefs games this season and hosted a watch party for other players' significant others — including Patrick Mahomes' wife, Brittany — when Kansas City played the Dolphins in Germany in Week 9. Cameras at the games Swift has attended have shown her chatting with Kelce's parents Donna and Ed as well.
According to sports social media agency bknown, which has tracked Kelce's rapid social media follower growth since he and Swift first started appearing together, Kelce gained 83,700 new Instagram followers on Sunday as the videos of him and Swift at her concert went viral. That is the most he has gained in a single day since Oct. 2, when Swift attended the Chiefs' road win against the New York Jets.
Swift will still be touring in South America when the Chiefs return from their bye to play the Eagles on Monday, so it's unclear if she will attend the game, which is a special one. Travis faces off against Jason for the first time since the Chiefs defeated the Eagles in last year's Super Bowl.
[Want great stories delivered right to your inbox? Create or log in to your FOX Sports account, follow leagues, teams and players to receive a personalized newsletter daily.]
---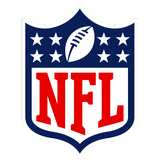 Get more from National Football League Follow your favorites to get information about games, news and more
---