Tim Burton Says 'Beetlejuice 2' is "99% done"
It's hard to avoid the biggest story in entertainment right now –– the fact that obstinate studios refuse to offer decent deals to writers and actors so that they might be able to earn a fair living, which has resulted in strikes by the unions.
One of the movies affected by the industrial action, which has effectively brought production in Hollywood and by the bigger companies (some independents have waivers to continue work). And that includes the long-awaited 'Beetlejuice' sequel, 'Beetlejuice 2,' being overseen by director Tim Burton.
According to a new interview with the filmmaker in UK newspaper Independent, he was achingly close to finishing the movie when the shutdown occurred.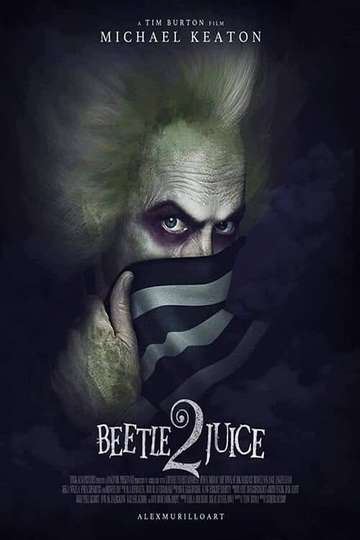 Burton on 'Beetlejuice 2's progress
Here's what he said:
"I feel grateful we got what we got. Literally, it was a day and a half. We know what we have to do. It is 99% done."
And he's sorry to have had to stop working on it, since it was giving him a chance to have fun making a movie:
"I really enjoyed it. I tried to strip everything and go back to the basics of working with good people and actors and puppets. It was kind of like going back to why I liked making movies."
What's the story of 'Beetlejuice 2'?
Little has been officially announced about the movie, which has a script credited to Alfred Gough, Miles Millar and Mike Vukadinovich, but it will catch up with the family of Winona Ryder's Lydia Deetz, who now has a daughter (played by 'Wednesday's Jenna Ortega'), with her stepmother, Delia Deetz (Catherine O'Hara) also involved.
And, of course, it'll see the return Michael Keaton's "bio-exorcist", a chaotic ghost who specializes in ridding houses of living beings, and who caused so much trouble for Lydia in the 1988 original.
Cinematographer Haris Zambarloukostold The Wrap this about the movie's tone:
"At its heart 'Beetlejuice 2' is a story about a family. And now it's 30 years later and what are the intricacies and the human condition in keeping a family together all that time set in the craziest world possible?"
Burton on A.I.
Worries about artificial intelligence being used as a way to replace creative humans is a core issue of the strikes. And it's something that Burton himself is not too keen on either.
A Buzzfeed article used the technology to imagine creepy Burton versions of classic Disney characters such as Sleeping Beauty and Snow White. The director admits that some were "very good", but still doesn't like the idea.
This was Burton's take:
"I can't describe the feeling it gives you. It reminded me of when other cultures say, 'Don't take my picture because it is taking away your soul. What it does is it sucks something from you. It takes something from your soul or psyche; that is very disturbing, especially if it has to do with you. It's like a robot taking your humanity, your soul."
Assuming it can be finished in time, 'Beetlejuice 2' is scheduled to be released on September 6th, 2024.
Other Movies Similar to 'Beetlejuice 2:'