The Raiders seem rejuvenated under Antonio Pierce. Should he get his interim tag removed?
The Las Vegas Raiders played arguably their best game of the season Sunday, a 30-6 drubbing of the New York Giants in their first game under interim head coach Antonio Pierce after Josh McDaniels was fired late Tuesday evening.
Many signs have pointed to a marked culture shift from McDaniels to Pierce, with reports emerging about star players' open dissatisfaction with McDaniels and a clash between him and then-linebackers coach Antonio Pierce after Pierce referenced the 2007 Giants team that famously upset the undefeated Patriots, whom McDaniels worked for at the time, in that year's Super Bowl. The incident helped convince owner Mark Davis to fire McDaniels and general manager Dave Ziegler, a fellow ex-Patriots staffer, per FOX Sports' Jay Glazer. 
By comparison, a jubilant Pierce — a Compton, Calif. native who grew up a Los Angeles Raiders fan — highlighted his postgame interview with FOX Sports' Laura Okmin by yelling the classic "Raiiiii-ders" chant into Okmin's microphone.
Later, the team was seen celebrating with cigars in the locker room along with the coaching staff, and even Davis embracing star pass-rusher Maxx Crosby on Crosby's Instagram Live stream. 
Crosby and fellow Pro Bowlers Davante Adams and Josh Jacobs handed out game balls to Pierce, interim general manager Champ Kelly and new starting quarterback Aidan O'Connell. Several players told reporters postgame that they felt Pierce's promotion marked a fresh start, with Adams — who often publicly criticized the team during McDaniels' tenure — calling Pierce "somebody we can get behind."
It's why Skip Bayless and Michael Irvin called for Davis to make Pierce the team's full-time head coach on "Undisputed" recently.
"It was a beautiful thing to watch, a team play happy football," Bayless said. "A team play free. A team playing for the head coach instead of in spite of the head coach. … I think he made a statement yesterday as the leader of this team."
Irvin cited Pierce's nine-year career as an NFL linebacker, which included captaining the Giants' defense that won the Super Bowl in 2007 after initially entering the league as an undrafted rookie, as well as how he handled his first postgame press conference as an NFL head coach.
Raiders defeat Giants in Week 9: Antonio Pierce gets 1st win as interim HC
"When he took that podium, he talked about raising up other people," Irvin said. "Yeah, it was great for me, but who it was really great for was all of these other people. … Great leadership is not about dominion over everybody, it's truly about servitude to everybody. Your job is to get the best out of everybody. You have to spend time to understand everybody, so you know when it's time to flip the switch to get them going. That's what Antonio Piece showed."
Glazer reported Sunday there is a good chance of Pierce remaining in the full-time role, saying Pierce also directly addressed "the entire building" after his promotion — another departure from McDaniels' methods.
"I don't think they're going, 'OK, he's just going to be the interim and that's it,'" Glazer said. "I think Mark Davis is hoping [Pierce] brings some stability and culture to that place. … [The Raiders] need a culture guy."
Pierce is just that, as Okmin referenced using a story from Pierce's days coaching Long Beach Poly High School in his native Southern California.
And Adams, for his part, seems to be fully on board. The superstar wide receiver had a notable exchange with a referee during a women's college basketball game between LSU and Colorado in Las Vegas on Monday. Adams told the referee, a Raiders fan who attended the game, that "It's going to be better now."
---
NFL trending



Monday Night Football highlights: Chargers dominate Jets behind Ekeler's two TDs


2023 NFL midseason awards picks, playoff predictions: Who wins MVP, Super Bowl?


2023 NFL Defense Rankings: Team Pass and Rush Stats





Los Angeles Chargers vs. New York Jets: Prediction, odds, picks


'The public had a good day': Bettors win big on Eagles, Chiefs, Bengals


NFL top-10 rankings: Eagles, Chiefs hold top spots; Ravens, Lions rise; Dolphins fall





Quarterback decision, Antonio Pierce's Patriots speech led to Josh McDaniels' firing


Dak Prescott proved he's a big-game QB, even in tough loss to Eagles


Talk the Line: Early breakdown of NFL Week 10 odds

---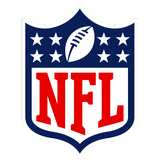 Get more from National Football League Follow your favorites to get information about games, news and more
---