Survival Thriller 'Fall' Spawning Two Sequels
Preview
The team behind 2022's 'Fall' is planning two sequels.
Co-writer/director Scott Mann will produce the second and make the third.
The first sequel will shoot next June.
Last year, survival thriller 'Fall' became something of a cult hit, its vertiginous thrills entertaining audiences here and globally in theaters. And in some countries, it also arrived on Netflix (with little fanfare) but ended up still drawing in plenty of viewers.
Co-writer/director Scott Mann's film was a surprise critical and box office success –– made for $3 million, it ended up with more than $17 million. It also became known for the use of an AI technology called TrueSync that changed expletives from the main characters into more family-friendly language for release.
What's the story of 'Fall'?
The film follows two best friends — played by 'Shazam!'s Grace Caroline Currey and 'Halloween'sVirginia Gardner — who climb 2,000 feet to the top of an abandoned radio tower and find themselves stranded with no way down. Their expert climbing skills are put to the test as they desperately fight to survive the elements, vultures, a lack of supplies, and vertigo-inducing heights.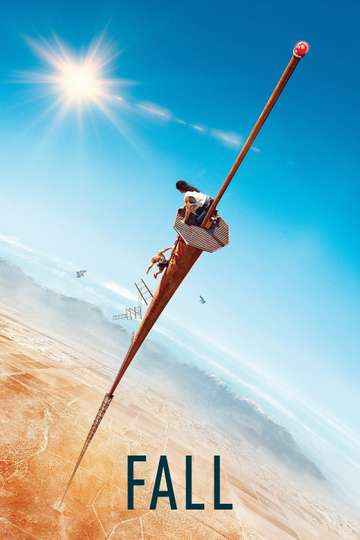 Who else was in 'Fall'?
Even though the story mostly focused on the two women, the cast also featured the likes of Mason Gooding, Jeffrey Dean Morgan, Jasper Cole, Darrell Dennis and Bamm Ericsen.
What do the producers say about the 'Fall' sequels?
Here's what Christian Mercuri, CEO of financial backers Capstone Studios, had to say:
"These two new sequels are wonderful opportunities to expand on the original. We want to now take the franchise even further as we assemble the very best team and ideas to ensure the next hair-raising, death defying and pulse pounding film to global audiences."
And Mann, who will be closely involved going forward, said this:
"I am thrilled to be continuing the Fall journey and taking it to the next level. We've got a really special cinematic experience planned and I'm immensely grateful to my fellow producers for backing the vision. I'm also excited to be working with new collaborators as well as reuniting with the original gang, and obviously can't wait to be back filming thousands of feet up."
The plan, according to The Hollywood Reporter, is to have some of the original characters return for the sequels, while adding new ones. And Mann is going to produce the second and return to co-write and direct the third as he did with the first.
How can I watch 'Fall' and the sequels?
'Fall' is currently available to rent and buy on all major digital platforms. It can be streamed via Starz and Spectrum.
'Fall 2' is scheduled to start shooting in June next year. Neither it nor 'Fall 3' have a release date set yet.
Movies Similar to 'Fall':