'Star Wars': Lando Series Will Now be a Movie
While the small-screen 'Star Wars' universe is enjoying a positive resurgence thanks to 'Ahsoka' (which recently released its fifth episode), it appears that there are changes afoot for one of the future shows in development.
While we learned back in July that Donald Glover –– who, of course, played the younger Lando Calrissian in 'Solo: A Star Wars Story' –– and brother/creative partner Stephen were taking over the writing of the 'Lando' series.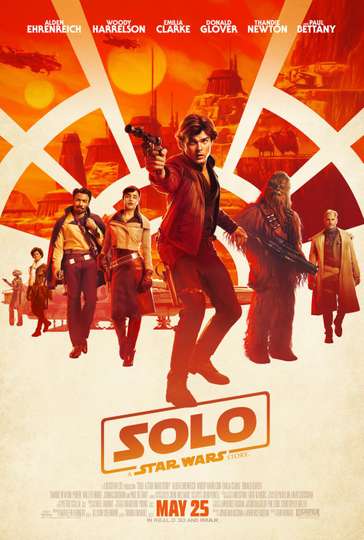 The show (as it was at the time) was to chronicle the further adventures of the gambler and rogue years before he starts running Cloud City (and is played in the movies by Billy Dee Williams).
They were replacing 'Dear White People' and 'Haunted Mansion' director Justin Simien, who dropped out of the 'Lando' series to focus on 'Mansion', which hit theaters at the end of July.
'Lando' switching to become a movie
While we hadn't heard much about the Glover siblings' plan for Lando (obviously they were not able to kick off writing scripts because of the ongoing writers' strike), it does appear that things have now changed.
Appearing on the Pablo Torres Finds Out podcast, Stephen Glover revealed the decision:
"It's not even a show… The idea right now is to do a movie. Right now, because of the strike, it's kind of like telephone, all of the information."
That's all he could say –– Lucasfilm and Disney really don't like much information on future projects getting out there before they can officially announce.
But despite no official word yet from either company, trade publications such as Variety and Deadline did get them to confirm the new development.
Glover on playing Lando
Donald Glover has previously said he would want to reprise the 'Solo' role, admitting to GQ (via Deadline) in April that he enjoyed playing him and is looking to continue so:
"I would love to play Lando again. It's a fun time, being him. It just has to be the right way to do it. Time is precious. The past couple of years, this pandemic shit, it really had people experience time… People realize their time is valuable. You only get so much. I'm not interested in doing anything that's going to be a waste of my time or just a paycheck. I'd much rather spend time with people that I enjoy. It just has to be the right thing, and I think it could be. Lando is definitely somebody I like to hang out with,"
The future of 'Star Wars' on the small screen
So, that's one less series headed our way from the 'Star Wars' galaxy and one more movie.
But it's not like we'll all be starved for Jedis, Sith and Grogu. With 'Ahsoka' still to run for a few more weeks, we'll then see 'Skeleton Crew' from director Jon Watts, starring Jude Law and 'The Acolyte' (from 'Russian Doll' co-creator Leslye Headland.
Plus, there are new seasons of 'Andor', 'The Mandalorian' and 'The Bad Batch' at various stages of development along with new animated TV Movie 'A Droid Story'.
Other 'Star Wars' Movies: