Sportsbooks win big via Patriots upset; college bettors fall flat with USC loss

Patrick Everson
FOX Sports Betting Analyst
For the second straight week, two popular public plays tumbled in the NFL.
The Buffalo Bills were dealt a surprising upset by the New England Patriots. And the Detroit Lions — arguably the NFL's hottest team over the last 12 months — got boat raced by Baltimore.
Those two results helped most bookmakers claim a win in the NFL Week 7 odds market. 
In addition, bettors took another L in the Week 8 college football odds market.
Let's recap the weekend that was in football betting.
Unpaid Bills
Halfway through the first quarter, Buffalo was already in a 10-0 hole at New England. The Bills, 7.5-point favorites, were down 13-3 at halftime. Midway through the fourth quarter, the Pats got a touchdown to take a 22-10 lead.
But Buffalo rallied with two TDs, adding a two-point conversion after the second score, to take a 25-22 lead with 1:58 remaining. Then Mac Jones led the Patriots to a touchdown in the waning seconds, giving New England a 29-25 upset.
The Bills' loss blew up countless moneyline parlays.
"No one could imagine a Bills outright loss this morning," BetMGM Nevada's Scott Shelton said Sunday night. "Every parlay/moneyline parlay/teaser bettor had to start over from scratch after the early games."
Added John Murray, executive director of The SuperBook: "The Bills, Raiders and Lions losing were all big."
More on those latter two in a moment. 
Interestingly, South Point sportsbook director Chris Andrews said the Pats' upset didn't help his shop as much as it did others.
"We had a lot of money on the 'dog," Andrews said of point-spread play on the Patriots. "I got flooded with 'dog money. We needed the favorite. It wound up OK with the Bills losing [outright]. But if Buffalo would've won and not covered, we would've lost."
And that was certainly a possibility when Buffalo went up 25-22. The only thing that gave the South Point a modest win was Bills moneyline parlay action falling apart.
Dousing Detroit
Heading into Week 7, Detroit was 13-3 straight up (SU) and an even-more-torrid 14-2 against the spread (ATS) in its last 16 games. But Baltimore made Detroit look like the Lions of old, rumbling to a 38-6 rout as a 3-point home favorite.
The Lions were very trendy underdogs, with the public firing on the spread and the moneyline.
And although the Raiders-Bears game wasn't glamorous by any stretch, multiple oddsmakers said Chicago's stunning 30-12 victory was another key outcome in their favor. The Bears, 2.5-point underdogs, got there with a virtual unknown at quarterback, rookie Tyson Bagent.
"The Raiders and Lions were also huge public sides that went down big," Shelton said. "Just when the bettors — and bookmakers — think they have these games figured out, days like today leave us shaking our heads. Trying to forecast a game of tackle football is not easy."
Andrews' South Point was in the minority on Raiders-Bears, thanks to a significant underdog wager.
"We took a really big bet on the Bears, $50,000 at +3, and that wasn't the only one," Andrews said. "The Raiders and Bills were our two big [spread] needs, and we lost both."
On Campus
On Saturday evening, as No. 14 Utah prepared to take on No. 18 USC, Shelton alluded to the one scenario books are not fond of:
"The public and the sharps are both on USC," he said.
In this instance, though, the public and the sharps took it on the chin. USC, a 7-point favorite, fell 34-32 on a final-seconds Utah field goal. 
Utah wins in a 34-32 thriller over USC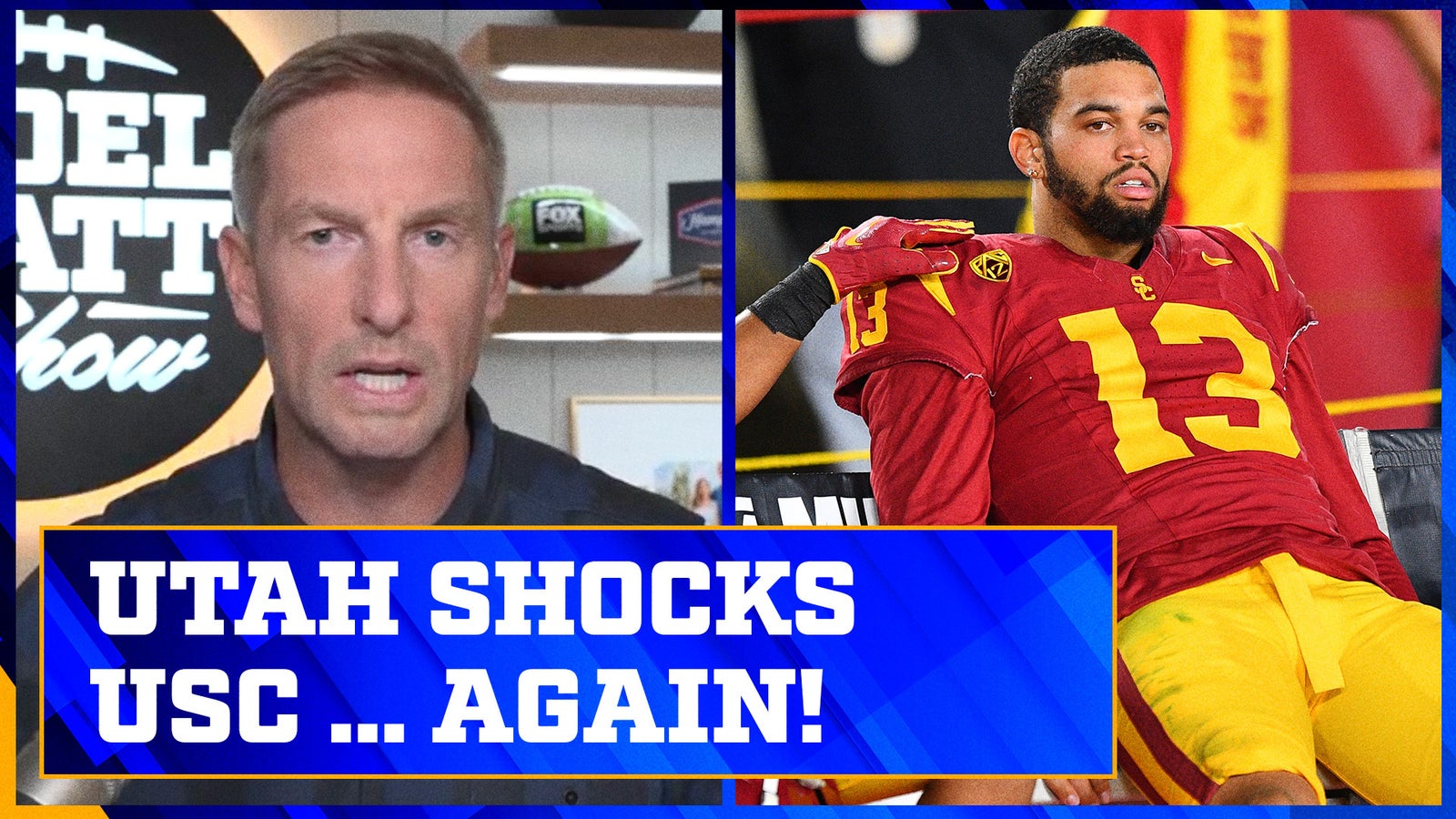 Other key results: No. 10 North Carolina shockingly losing outright 31-27 as a 24-point home favorite vs. Virginia, and No. 5 Washington falling miles short of covering a 28-point spread in its 15-7 home win over Arizona.
Add it up, and it's a rough college football Saturday for bettors.
"We had our second straight Saturday with good results, after a few weeks of unlucky breaks," Shelton said. "USC and North Carolina losing outright, along with big favorite Washington not covering, were all good for the house.
"Even Florida State coming back to cover vs. Duke was a good result. We took a lot of late big money on Duke +14.5."
Entering the fourth quarter, the fourth-ranked Seminoles trailed No. 16 Duke 20-17. But Florida State scored 21 unanswered points in the final frame to win and cover, 38-20.
I Like Big Bets and I Cannot Lie
Caesars Sports took a few big plays in both the NFL and college. On the pro football front, the Las Vegas Review-Journal's Todd Dewey reported three huge Miami Dolphins bets — all of which didn't get there in a 31-17 loss at Philadelphia on Sunday night:
– $242,000 Dolphins moneyline (+140)
– $136,000 Dolphins moneyline (+135)
– $158,000 Dolphins +3.5 (-115)
But a $220,000 Eagles -2.5 play cashed, giving the bettor a $200,000 profit and $420,000 total payout.
Jalen Hurts, Eagles hold off Tua Tagovailoa, Dolphins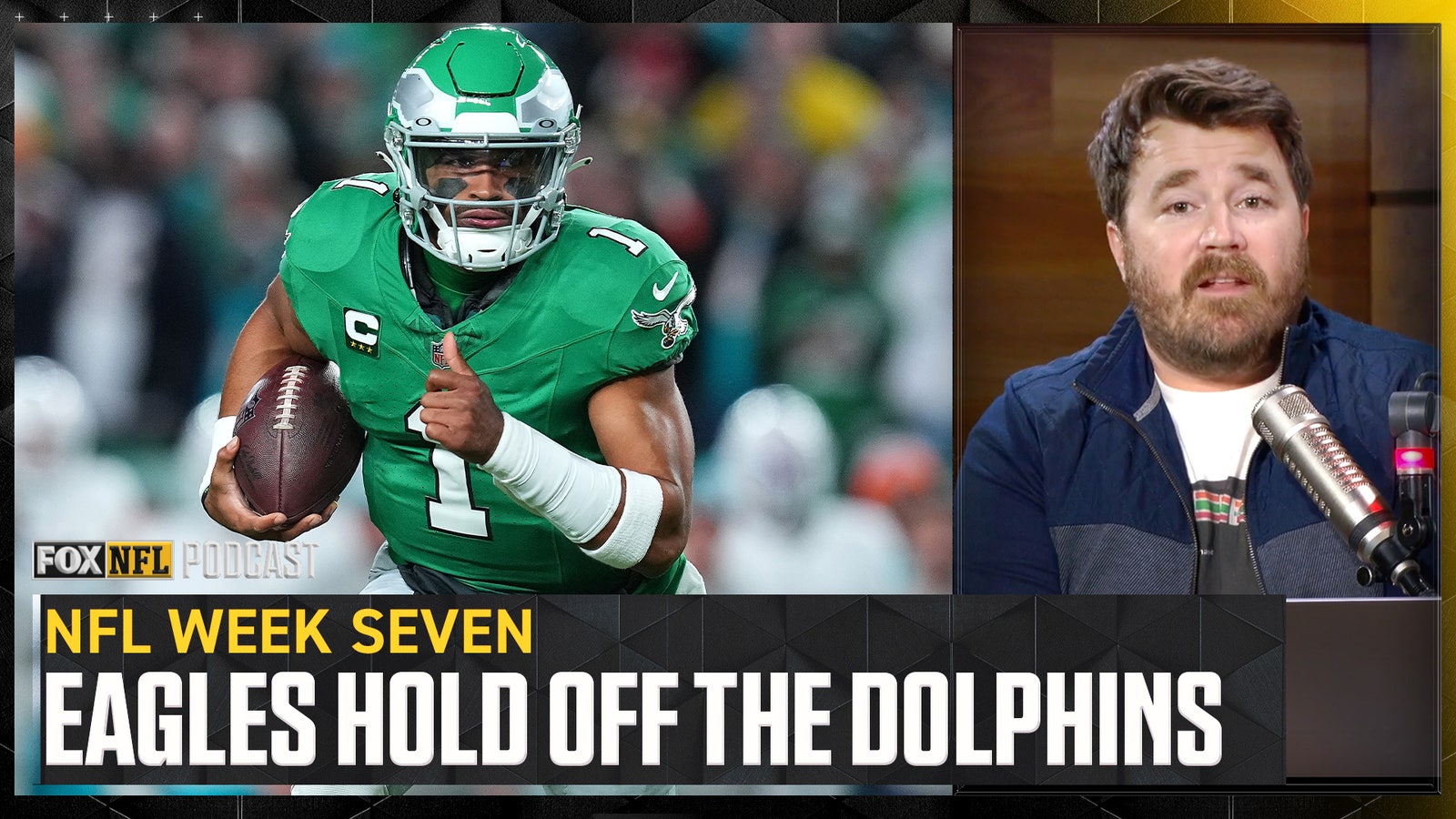 Other big NFL/college plays:
– $110,000 Chargers +5.5 vs. Chiefs at Caesars (loss)
– $33,334 Seahawks moneyline -310 vs. Cardinals at DraftKings. Seattle wins 20-10, bettor profits $10,753, for a $44,087 total payout
– $25,000 Eagles moneyline -135 at DraftKings. Bettor profits $18,500, for a $43,500 total payout.
– $135,000 Tennessee +10.5 (-142) vs. Alabama at Caesars (loss)
Then there was this interesting play at DraftKings, on Bills wideout Gabe Davis: $22,222.22 at +220 on anytime touchdown. If the bet had won, the customer's profit would've been $48,888.88, for a total payout of $71,111.10.
Alas, Davis had just one catch for six yards and no touchdowns in Buffalo's 29-25 loss to New England.
And on one of DraftKing's more intriguing prop offerings, a customer put $1,500 at +5000 on all teams to score both a touchdown and a field goal in the 1 p.m. ET Sunday NFL games. A win would've netted $75,000 in profit.
But that wager went begging too, with Detroit, Washington and the New York Giants getting only TDs, no field goals.
All of which is a good reminder to keep it reasonable. Never bet more than you can afford to lose. 
Enjoy the Niners-Vikings Monday nighter.
Patrick Everson is a sports betting analyst for FOX Sports and senior reporter for VegasInsider.com. He is a distinguished journalist in the national sports betting space. He's based in Las Vegas, where he enjoys golfing in 110-degree heat. Follow him on Twitter: @PatrickE_Vegas
---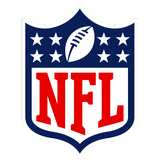 Get more from National Football League Follow your favorites to get information about games, news and more
---