Shawn Levy Says 'Deadpool 3' is "Director Heaven"
While he is in Toronto to promote his latest collaboration with Netflix, historical novel adaptation 'All the Light We Cannot See', Shawn Levy has naturally also been answering questions about the movie he was working on, a slightly anticipated title known as 'Deadpool 3'.
Yes, the latest entry in the successful superhero franchise boasts not only Ryan Reynolds back in the suit as the quip-happy Merc With a Mouth, but sees Hugh Jackman join him on screen properly for the first time as Wolverine.
While the character has been the subject of many, many gags in previous 'Deadpool' outings, this will Jackman's Logan him showing up to banter with/battle Reynolds' Wade Wilson.
And according to Levy, having the pair team-up is a dream come true.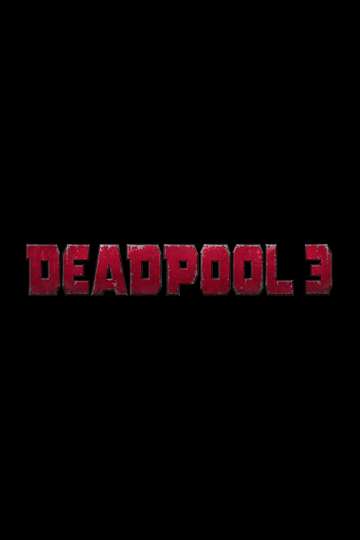 Shawn Levy on 'Deadpool 3'
Talking to Collider, Levy revealed that has really enjoyed making the threequel so far:
"You have two major movie stars together in a movie playing their most iconic signature roles –– that is director heaven. So, the story, the tone, the movie itself leans into that gift of having Deadpool and Wolverine co-starring in a movie for the first time. So, we're definitely not running away from that."
Yet even all that fun couldn't prevent the movie from shutting down for the latest strike. Even though it had kept shooting during the writers' strike, adding the actors' industrial action into the mix stopped it in its tracks.
According to Levy , the team was 35 days into making the movie, which is exactly halfway through the planned shoot.
Here's Levy on whether he's front-loaded the big effects that could have been worked on during the strike:
"That would have been smarter than I am. That would have been so savvy. But I guess, like others in our industry, I somehow thought this second strike would be averted. Then suddenly, it was upon us, and I had to send several hundred people home, and they're still waiting to come back to work. So, I'm just really — I don't use this word lightly — I'm yearning for a resolution that feels fair and equitable and gets this industry back to work."
Still, he's promising that the finished film (when it can be finished) will be raw and audacious. We'd expect no less from a 'Deadpool' movie.
Levy on other projects
Levy is a man with many irons in the fire, having built a successful career as a producer as well as directing movies and TV series.
All of his recent hits have led to him getting the chance to make a 'Star Wars' movie, but that is currently on hold because of the writers' strike.
"We were just starting the process of developing my movie, and the writer strike happened. So, we are in that holding pattern that so much of our industry is in."
The same fate has also befallen his plan to make a series based on his 2010 sci-fi drama 'Real Steel', about boxing robots. Like his 'Star Wars' movie, the series was in development but is on hold pending the end of the strikes. Not Yet Rated
An upcoming film in the Star Wars franchise developed and directed by Shawn Levy. Read the Plot
Will Shawn Levy be back for 'Stranger Things' next season?
By far one of the most successful projects that Levy has been attached to through the years is Netflix series 'Stranger Things', which has become a giant pop culture sensation.
Created by Matt and Ross Duffer, the series is set in a small town in Indiana affected by a creepy parallel dimension that births weird creatures and affects the life of the families in the town.
The story focus on a group of young people who become directly involved in fighting back against the threats.
Levy, who has worked on the show since the beginning, has directed an episode or two every year, and he's hopeful that despite a busy schedule, that he'll back to help wrap the show by directing one from the fifth and final season.
Here's what Levy had to say:
"I've been alongside Matt and Ross Duffer for all these years. I direct episodes every year. It's a part of our brotherhood. It's a part of my commitment and my love of the show, connecting with it as a director, as well as an executive producer, so I will go through hoops to figure out calendars to direct at least one episode."
Of course, there is still the small matter of the strikes, which has shut down development of the final season while writing was initially underway.
And what of a project that is much more in the "vaporware" category, since it hadn't even hit the writing stage yet.
What's the status of the 'Free Guy' sequel?
A big success for the director was 2021's 'Free Guy' (which also starred Reynolds).
The story of a video game character who learns the truth about his existence earned $331.5 million at a time when audiences were worried about returning to theaters.
Naturally, Disney (which took over the movie when it bought 20th Century Fox), is eager for a sequel, and one has been in development for a while. Not Yet Rated
A sequel to the 2021 comedy Free Guy. Plot unknown. Read the Plot
Yet according to Levy, it has hit an unusual roadblock thanks to this year's most successful movie –– 'Barbie':
"I think it is definitely not assured. We love 'Free Guy' and the love for 'Free Guy' that has kind of resonated in aftershocks, if you will, in the last couple of years. That's been thrilling to Ryan and I. We are developing a sequel, but the truth is that you now have 'Barbie' that has obviously left a mark about a character in a fictional world who comes to self-awareness. So, we're only gonna make 'Free Guy 2' if it's different than the first movie and if it's different from other movies."
For now, Levy will mostly focus on promoting his current work and potentially overseeing what post-production work that can be completed on 'Deadpool 3' and figuring out the 500 other projects he might want to kick off once there are writers available to script them and actors to say the words.
Other Movies Similar to 'Deadpool 3:'