Sean McVay says Rams traded Van Jefferson partly to help the receiver in his impending free agency
Sean McVay admits the Los Angeles Rams didn't improve their team when they traded veteran receiver Van Jefferson to the Falcons.
The coach also says Rams fans shouldn't expect any major additions this season to counter the steady subtraction of the past several months, culminating in Jefferson's departure for a late-round 2025 draft pick swap.
McVay said Wednesday that the timing of the trade was in deference to Jefferson, who is in the final year of his rookie contract. The Super Bowl-winning receiver was a steady contributor when healthy in past seasons and a well-liked player in the locker room, but he had also fallen down the Rams' depth chart with 12 games left in the season.
"He was nothing but a class act, nothing but a pro, but I think he probably wanted to have a bigger role," McVay said. "That's understandable."
Jefferson played only two snaps in last Sunday's loss to Philadelphia, and his chances of returning to the Rams in 2024 appeared small. Los Angeles moved him to a receiver-poor team to give him every opportunity to boost his stock for free agency.
"There was partly a consideration for the person, too," McVay said. "You do have to make decisions that are best for the team, but based on some of the things we felt were possible down the road, and looking out for him and for us, that was just what we felt like was the best decision. A huge part of it was trying to be considerate to a really special person."
McVay acknowledged that Jefferson's departure erodes the Rams' depth at receiver behind Cooper Kupp, rookie Puka Nacua and Tutu Atwell. Although Nacua is nursing an oblique injury and Kupp just returned from a lengthy absence with a hamstring injury last week, Los Angeles made the move anyway.
"You just pray and you hope that our guys are able to stay healthy, and that you've got some depth," McVay said. "Our receiver room didn't get better by losing Van Jefferson, that's for certain. But we got better being able to add Cooper back into the mix, and that meant there was going to be less opportunities for (Jefferson) to stay on the field if we are able to stay healthy, and that's always an 'if.' Last year taught us that."
While the Rams have a long-standing reputation for dramatic personnel additions, they didn't make this move to clear payroll or roster room for something bigger, McVay acknowledged. Jefferson's departure carves out a modest amount of room under the salary cap for a payroll that's already under the limit, but McVay discounted the chances of the Rams using that room closer to the trade deadline.
"No, we don't really have the availability" to make big additions, McVay said. "I mean … you kind of have to have some resources and different things like that for those to be options. I don't know that those conversations will be as prevalent as maybe in years past."
Jefferson's inability to land a second contract with the Rams is not unusual: Since McVay arrived in 2017, the only skill-position draftee to stay beyond his rookie contract is Kupp, the 30-year-old Super Bowl MVP and one of the most prolific receivers of his generation. Tight end Tyler Higbee, who arrived in 2016, is on his third contract.
Matthew Stafford and Jefferson's fellow receivers all expressed their sadness to see Jefferson's now-empty locker next to Stafford's stall at the Rams' training complex.
"Me and Van are very close, so it's heartbreaking," said Atwell, who already has a career-high 24 catches for 279 yards and two touchdowns this season. "He brought me in like a little brother. It's a tough situation, but he's going to have a great opportunity in Atlanta."
Stafford has known Jefferson since the receiver's father, Shawn, was the Lions' receivers coach in the first four years of Stafford's career in Detroit.
"He was around a bunch of training camps," Stafford said. "Followed his career for a long time. Loved getting to work with him. I'm hoping when he goes to Atlanta, he's on the field a bunch and he gets to play a bunch. I'm always pulling for him."
Reporting by The Associated Press.
---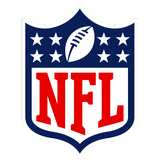 Get more from National Football League Follow your favorites to get information about games, news and more
---