Sam Darnold next to take turn in 49ers' QB carousel: NFC West Stock Watch

Eric Williams
NFC West Writer
San Francisco 49ers head coach Kyle Shanahan valued reserve quarterback Sam Darnold enough to allow the USC product to compete for time as the starter this past summer as Brock Purdy worked his way back from elbow surgery. 
The 49ers signed Darnold to a one-year, $4 million contract during free agency, another sign of how much San Francisco's brass thought of the No. 3 overall selection in the 2018 draft. And with Purdy in concussion protocol and his availability in question for Sunday's game against the Cincinnati Bengals, Darnold rises to the top of the depth chart.
According to Shanahan, Purdy started experiencing concussion-like symptoms on the plane ride home from Minnesota on Monday and was placed in protocol Tuesday. If Darnold starts on Sunday, he will be the fifth quarterback to take meaningful snaps in the Niners' past 27 games. 
Darnold, Purdy, Trey Lance and Brandon Allen all got first-team reps in training camp as Shanahan tried to figure out the quarterback room heading into the 2023 season. Darnold had perhaps the most arm talent out of all of them, to go along with the most experience in the league. He appeared to pick up the offense quickly at camp, progressing through his reads and showing an ability to consistently push the ball down the field.
"I have as much confidence in Sam as I could have with someone that I haven't gone into a real NFL game with," Shanahan told reporters this week. "He was great in the offseason. He's been great here in these seven weeks so far, and he's always ready to go. 
"He's been great in the meetings and stuff. He doesn't get many reps, as no backups do, but he does it well on the scout team."
During preseason play, Darnold finished 22-of-33 (66.7 %) for 282 passing yards, with two touchdowns and an interception. He was sacked twice and posted a 100.8 passer rating. Darnold has seen a little time with the game already in hand this season, but this would be his first opportunity to play meaningful minutes since joining the 49ers.
The issue for Darnold, now on his third NFL team, has always been taking care of the football. 
The 26-year-old QB is 21-34 as starter, completing 59.7% of his passes for 11,767 yards, with 61 touchdown passes and 55 interceptions for a so-so 78.2 career passer rating. He's been sacked 148 times in five NFL seasons. 
Last year, Darnold led the Carolina Panthers to a 4-2 finish in the final six games of the regular season. Now, if Purdy can't play on Sunday, we'll see if he can help the 49ers stop a two-game skid.
Darnold's potential as a starter leads this week's NFC West Stock Watch:
RISING
Sam Darnold, 49ers 
If he is the starter this weekend, Darnold will face one of the top defensive coordinators in the NFL in Cincinnati's Lou Anarumo. Darnold has faced Anarumo's defense one time as a pro: In his second season with the Jets, he finished 28-of-48 for 238 yards, with no touchdowns and no interceptions. Darnold was sacked four times, posting a 71.4 passer rating in a 22-6 New York loss in Week 13 that season. 
Darnold will have more playmakers on offense this time, led by one of the best playcallers in the game in Shanahan. San Francisco's "system quarterback" offense will once again be under scrutiny if Darnold gets the start.
Are 49ers in trouble if Brock Purdy is out vs. Bengals?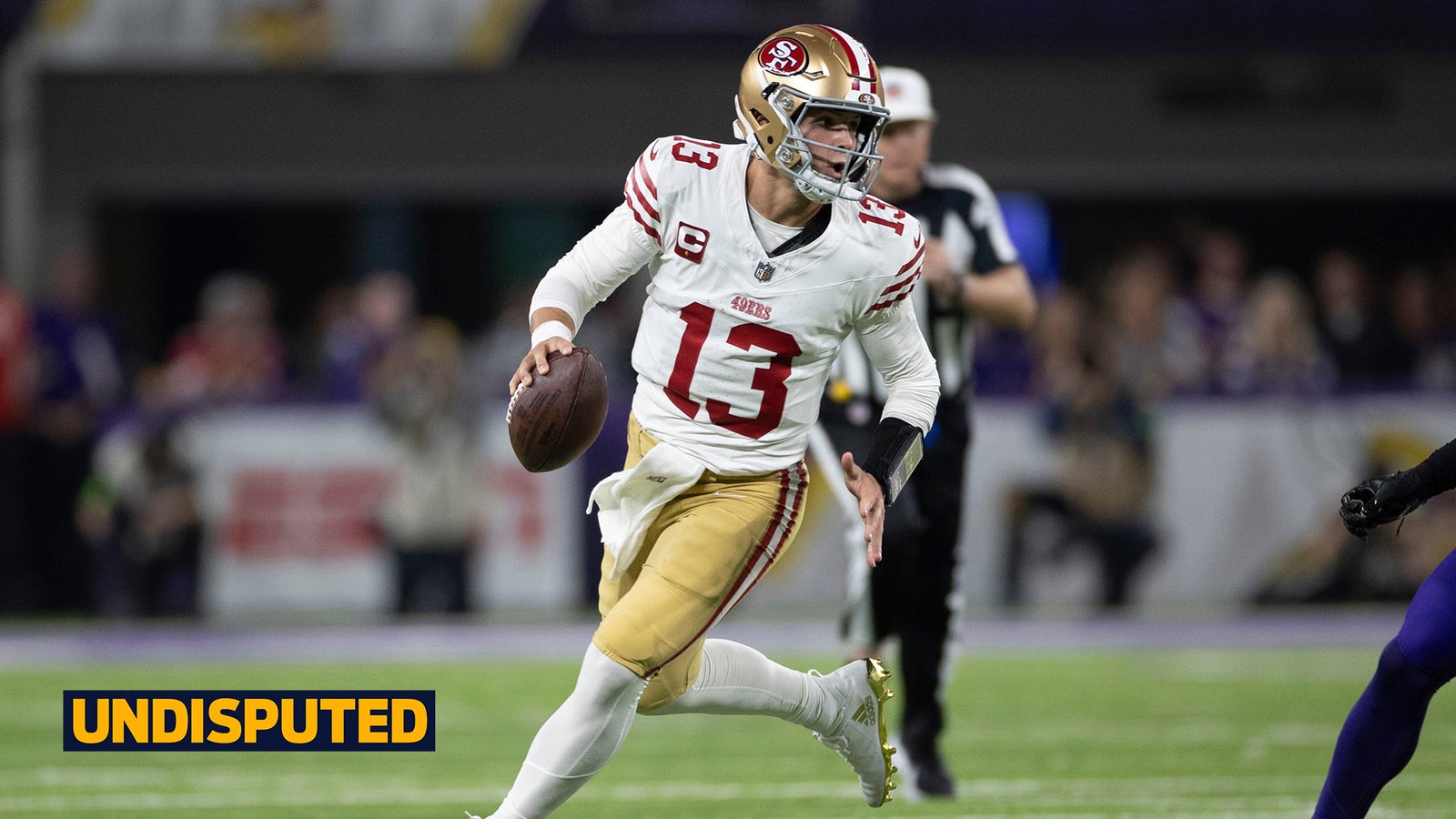 Jordyn Brooks, Seahawks 
A year removed from major knee surgery, Brooks had perhaps his best game of the year last weekend. The 26-year-old linebacker recorded nine combined tackles — including three tackles for loss — half a sack and a pass break up in Seattle's 20-10 victory over the Arizona Cardinals.
"Jordan was great," fellow linebacker Bobby Wagner said this week. "He was a little frustrated in the first half of how it went, but he was able to lock in and make some really key plays. And then you saw the emotion. Every time he made a play, it was more and more emotion." 
The throwback defense will be in throwback jerseys at home on Sunday against the Cleveland Browns. Former NFL great defensive lineman J.J. Watt offered a shout-out to the Seahawks and suggested the throwbacks should be permanent.
Garrett Williams, Cardinals 
Playing his first professional football game after coming off injured reserve from a torn ACL suffered a year ago, the Syracuse product made an impact against the Seahawks. A third-round selection by the Cardinals in this year's draft, Williams made his first career interception and totaled two tackles and a pass break-up in 26 defensive snaps as Arizona's nickel defender. 
According to Next Gen Stats, Williams allowed two catches for 15 yards on four targets in his first NFL game.
FALLING
Brock Purdy, 49ers 
During his team's two-game losing streak, Purdy has completed 33-of-57 passes (57.9%) for 397 yards, with two touchdowns, three interceptions and four sacks. He had a 69.1 passer rating in those games.
The Iowa State product was impacted by frontline players Deebo Samuel and Trent Williams missing the Minnesota game due to injury. But part of the discussion nationally has been if Purdy can elevate his play in adverse situations, particularly at the end of games.
In the fourth quarter of the past two contests, he completed 9-of-23 passes (39.1 %) for 110 yards, with no touchdowns and two interceptions for an 18.4 passer rating. 
Injuries also are a concern for the 6-foot-1, 220-pound Purdy. He has now dealt with an elbow injury that required offseason surgery, along with an oblique injury and now a concussion issue. 
Paris Johnson Jr., Cardinals
Selected No. 6 overall as the top offensive lineman in this year's draft, the Ohio State product's play has been uneven during the first half of the season.
According to Pro Football Focus, Johnson allowed a sack and three hurries in his team's loss to the Seahawks last week. He gave up a quarterback hit and six hurries in Week 6 against the Rams, according to the analytics website. 
Johnson also has been called for five offensive holding calls this season, as play strength appears to be an issue. However, he has started every game and has played every offensive snap, so durability has not been a concern.
Brett Maher, Rams 
After two missed field goals and an extra point, the Rams moved on from Maher before he got a chance to face the Dallas Cowboys this weekend. Maher missed five extra point attempts for the Cowboys in the playoffs last season. After being released by the Denver Broncos during final roster cuts, he joined the Rams and was 17-of-23 on field goals. 
The Rams will now go with their third kicker this season, signing Lucas Havrisik off Cleveland's practice squad. L.A. moved on from Pro Bowl kicker Matt Gay in a cost-cutting decision during the offseason and brought in undrafted rookies Christopher Dunn and Tanner Brown to compete for the job. But both players were released before the start of the regular season.
Eric D. Williams has reported on the NFL for more than a decade, covering the Los Angeles Rams for Sports Illustrated, the Los Angeles Chargers for ESPN and the Seattle Seahawks for the Tacoma News Tribune. Follow him on Twitter at @eric_d_williams.
---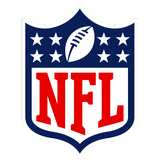 Get more from National Football League Follow your favorites to get information about games, news and more
---