Rams coach Sean McVay will miss game if first child arrives on a Sunday
If Sean McVay's first child arrives on a Sunday this month, the Los Angeles Rams will have to take the field without him.
McVay and his wife, Veronika, are expecting "in the next couple of weeks," the head coach confirmed Friday.
When asked about the Rams' contingency plans if the big day coincides with a game day, McVay smiled and said: "I won't be at the game."
McVay didn't delve into details on the Rams' plans for his undetermined paternity absence, but defensive coordinator Raheem Morris is a two-time NFL head coach with extensive experience.
The Rams (2-3) host Arizona (1-4) this Sunday, and they're home again next week against Pittsburgh.
The 37-year-old McVay has expressed his eagerness to be a father for several years, even citing his desire to spend time with his future children as a reason he might not stick with the Rams for long. After taking extended time to think about quitting in each of the past two offseasons, the youngest coach in NFL history to win a Super Bowl has since declared himself happy to keep going indefinitely.
The McVays are having a baby boy who could arrive "any day now," he said.
"Really feel fortunate that it's been a smooth pregnancy," McVay said. "It hasn't quite hit me yet. I know he's active right now, and it seems like he's ready to come at any moment. What a blessing that'll be, and what an amazing job my wife Veronika has done in terms of just handling the pregnancy. She's a stud, and so this gives me a total gratitude and appreciation and newfound respect just kind of watching it unfold in real time."
McVay is 62-41 in seven seasons with Los Angeles, and he is still the NFL's youngest head coach nearly seven years after his hiring. He has led the Rams to five winning seasons, four playoff berths, three NFC West titles, two Super Bowl appearances and the second Super Bowl title in franchise history.
The Rams went 5-12 last year, posting the worst record by a defending Super Bowl champion in NFL history. McVay strongly considered stepping away from football after the season, but ultimately declared he was committed to Los Angeles for the long term.
Reporting by The Associated Press.
---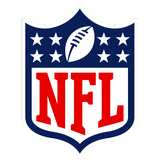 Get more from National Football League Follow your favorites to get information about games, news and more
---