Nicholas Hoult Playing Lex Luthor in 'Superman: Legacy'
Preview:
Nicholas Hoult will play Lex Luthor in 'Superman: Legacy'.
James Gunn is directing the film, with David Corenswet as Superman and Rachel Brosnahan as Lois Lane.
The film will be in theaters in 2025.
With the end of the actors' strike, we're now seeing a torrent of casting announcements, with names being attached to projects big and small all over Hollywood.
The latest is one that many had speculated one –– despite being rumored as a potential candidate to don the cape himself and play Superman, Nicholas Hoult has instead won the role of the hero's main antagonist, the genius criminal Lex Luthor. Which feels like a good use of his particular style and charms.
James Gunn has written and will direct 'Superman: Legacy,' which though it will follow a couple of TV shows to screens is intended to spearhead his new take on the DC movie universe.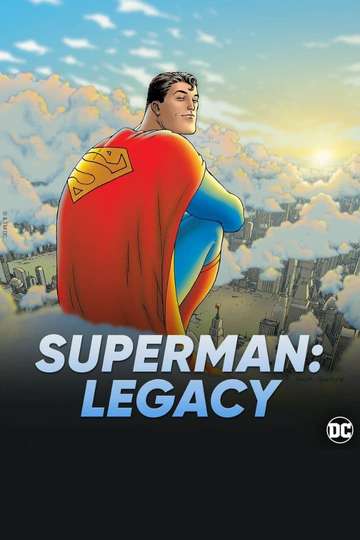 Superman learns to balance his Kryptonian heritage with his human upbringing. Read the Plot
What's the story of 'Superman: Legacy'?
Little is truly known about the plotline at this point, but Gunn has been clear that he's eschewing the usual exploding home planet Krypton/arrival in Smallville origin story (though those will likely be referenced) in favor of more of a workplace film with Clark showing up to work at the Planet, where Lois Lane will already be an established reporting star.
Peter Safran said this about the new movie during the duo's big announcement about DC films and series going forward:
"It focuses on Superman balancing his Kryptonian heritage with his human upbringing. He is the embodiment of truth, justice and the American way. He is kindness in a world that thinks of kindness as old-fashioned."
Who else is in 'Superman: Legacy'
Gunn has already found both his Superman and Lois, as David Corenswet and Rachel Brosnahan were announced before the actors' strike began.
Shortly after that, we learned that Isabela Merced nabbed the part of Hawkgirl, regular Gunn actor Nathan Fillion would be taking the role of Green Lantern Guy Gardner, with 'Barry's Anthony Carrigan winning the character of Metamorpho and 'Twilight' veteran Ed Gathegi aboard as Mister Terrific.
More recently (as in, the last week or so), María Gabriela de Faría, who will play The Engineer. "Who?" we hear casual comic book fans asking… Angela Spica aka The Engineer. Part of the Warner/DC flick's villain team, her powers stem from nanotechnology built into her body.
Created by Warren Ellis and Bryan Hitch, she's the second DC character to bear the name of The Engineer and was first introduced in 'The Authority vol.1 #1' in 1999.
Hoult, of course, is known for movies such as 'Mad Max: Fury Road' and 'Warm Bodies' and has comic book form playing Beast in the most recent 'X-Men' movies for 20th Century Fox.
He will become just the latest person to play Luthor (Superman's most famous enemy) on the big screen following Gene Hackman, Kevin Spacey and, most recently, Jesse Eisenberg.
When will 'Superman: Legacy' be in theaters?
Gunn recently confirmed that the new Superman film is on track to still hit theaters on July 11, 2025.
Other Movies Similar to 'Superman: Legacy:'