NFL's most underrated defender; trade candidates: Schrager's Cheat Sheet

Peter Schrager
NFL Insider & Sideline Reporter
Every week, FOX Sports NFL reporter Peter Schrager will answer questions about topics throughout the league. They will range from must-see matchups to player breakouts; from whose time is up to who is next. 
What do we make of what the Lions are doing? And are we putting the cart before the horse by hyping them up this early?
"We" being the national media? This is what we do! When you're a franchise like the Lions, it's good to savor these times. The Lions are a win away from starting 6-1 for the first time since 1954. They're 13-3 in their last 16 games, the best stretch they've had since 1961. 
What I really like about the Lions, though, is that they've done it without their starters in many of these games, too. They've had to overcome injuries and missed games to Taylor Decker, Amon-Ra St. Brown, Brian Branch, Cameron Sutton, and both of their top running backs, David Montgomery and Jahmyr Gibbs. 
The Tampa Bay game was a clear trap game. On the road, facing a team coming off a bye, and with Tampa rocking the vintage Creamsicle jerseys, Detroit still kicked the snot out of the Bucs. 
Are the Lions for real? They're certainly playing as well as anyone. And Jared Goff has to be in the MVP conversation. The best part might be their schedule. After facing the Ravens on Sunday, they don't face another team currently with a winning record until Dallas in Week 17. 
Could Detroit beat San Francisco or Philadelphia in a playoff game? On the road, if it came to that? Well, they're 3-0 on the road this season with wins in Arrowhead Stadium and Lambeau Field. I'm not going to be the one to say they can't. 
Who's the best defensive player who doesn't get much attention yet? 
I think Sam Hubbard is the heart and soul of the Cincinnati Bengals and still isn't a household name. A Cincinnati kid who went to Archbishop Moeller High School, he was a captain at Ohio State and is now the captain in Cincinnati. 
Hubbard had nine QB pressures last week in a win over Seattle. He also made the big play in last year's wild-card win over Baltimore and the AFC Championship Game in Arrowhead the year before. Leader, elite pass rusher and face of an elite D — and yet, somehow not a guy many people talk about. 
Which team could you most see making a bold move at the trade deadline?
I'm watching teams with high-priced vets that might not be going anywhere. The Vikings still believe they're a potential playoff team, so I'd cross Kirk Cousins off this list. But Denver, Carolina, Chicago and New England are three teams that could turn the page and look to next year. 
Carolina likely regrets trading Christian McCaffrey last season — but at the time, the talk was that San Francisco gave up too much. Now, that deal — three draft picks — looks like a bargain. That GM and front office are still there. Would they be so bold as to potentially do the same with Brian Burns after reportedly turning down two first-round picks and a second-rounder from the Rams last year? 
Is CJ Stroud already raising expectations in Houston?
How did the Texans improve so much in this short span? If they end up winning eight or nine games this year, would DeMeco Ryans deserve Coach of the Year consideration?
Nick Caserio came from the Patriots with great fanfare and has walked a few miles in the mud before getting some of the praise he's receiving now. Demeco Ryans appears to be the perfect coach for this team, but offensive coordinator Bobby Slowik has been the right hire, too. And with a rookie QB, that job might have been just as important. 
Caserio deserves consideration for Executive of the Year. The selection of Stroud looks to be the pick of the Draft. The trade up for Will Anderson at No. 3 was widely criticized, but did Houston give up "too much" for an edge rusher?
Anderson has been a leader well beyond his years and appears to be a cornerstone player. Additionally, veterans such as Laremy Tunsil and Robert Woods have played an important role in the young position groups they lead. 
Houston's win over New Orleans won't be lionized by NFL Films anytime soon, but the fact the offense responded to Stroud's first interception with a touchdown, and the defense shut down the Saints in the red zone time and time again was impressive. 
Houston is well-coached, well-run and has a great rookie QB. They could sweep all three of those awards in February. 
Peter Schrager is an NFL reporter for FOX Sports and a host of "Good Morning Football" on NFL Network. You can follow him on Twitter at @PSchrags.
---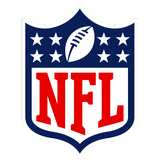 Get more from National Football League Follow your favorites to get information about games, news and more
---