NFL young talent rankings: No. 2 Cowboys have emerging superstars. Can they pay them all?

David Helman
Dallas Cowboys Insider
As much pressure as we might put on the present, the future looks awfully bright in Dallas.
That's the result of incredible drafting and development by the Cowboys, who have been among the league's best at identifying young talent.
Since 2014, when vice president of player personnel Will McClay took over the team's draft board, the Cowboys have selected an impressive 12 Pro Bowlers and eight All-Pros. It obviously hasn't translated to the playoff success they desperately crave, but few teams in the league have been better at finding homegrown superstars.
The trend seems to be continuing. Even as some players age into their prime, the Cowboys seem to have hit on another young core of talent — and it revolves around the best young defender in football.
There are other players worth noting, but the Cowboys' spot in these rankings is heavily built upon the decision to draft Micah Parsons, who has already made his mark as one of the league's best players at the age of just 24. Through two NFL seasons Parsons has established himself as a two-time All-Pro and the 2021 NFL Defensive Rookie of the Year, and he figures to contend for NFL Defensive Player of the Year for the foreseeable future.
That's not to single him out entirely. The Cowboys also employ a duo of very talented All-Pros in CeeDee Lamb and Trevon Diggs, each just 24 years old. The organization also seems to be in the process of constructing another formidable offensive line, which has been the foundation for many years of success.
Young Core 
WR CeeDee Lamb
RB Tony Pollard 
OG Tyler Smith 
C Tyler Biadasz
OT Terence Steele
LB Micah Parsons
DT Osa Odighizuwa
CB Trevon Diggs
S Donovan Wilson
Cowboys hold third-best odds to win NFC
Standout: Micah Parsons
With respect to Diggs and Lamb, Parsons is the centerpiece of the whole thing. The irony is that the Cowboys entered the 2021 NFL Draft desperate to draft a cornerback with their No. 10 overall selection. When Jaycee Horn and Patrick Surtain II were snatched up by Carolina and Denver, respectively, Dallas pivoted and traded down to pick No. 12, where they found Parsons.
The rest is history. Parsons began his career primarily at linebacker, but injuries on the roster (and his prodigious productivity) led him into an edge rusher role — where he has flourished. In just 36 career games, Parsons is credited with 27.5 career sacks and an absurd 59 quarterback hits. With numbers like that, it's no surprise he's already established himself as one of the league's best pass rushers heading into just his third NFL season.
It's going to lead to an interesting contract discussion. Parsons isn't eligible to talk extension until this season is over. But if he puts up similar numbers to his first two years, he'll have a case to become one of the highest-paid defenders in the NFL — if not the highest. Don't be surprised when Parsons' eventual extensions begins with the numeral 3. And keep a close eye on Nick Bosa's negotiations with the San Francisco 49ers.
Can Micah Parsons lead Cowboys to a Super Bowl?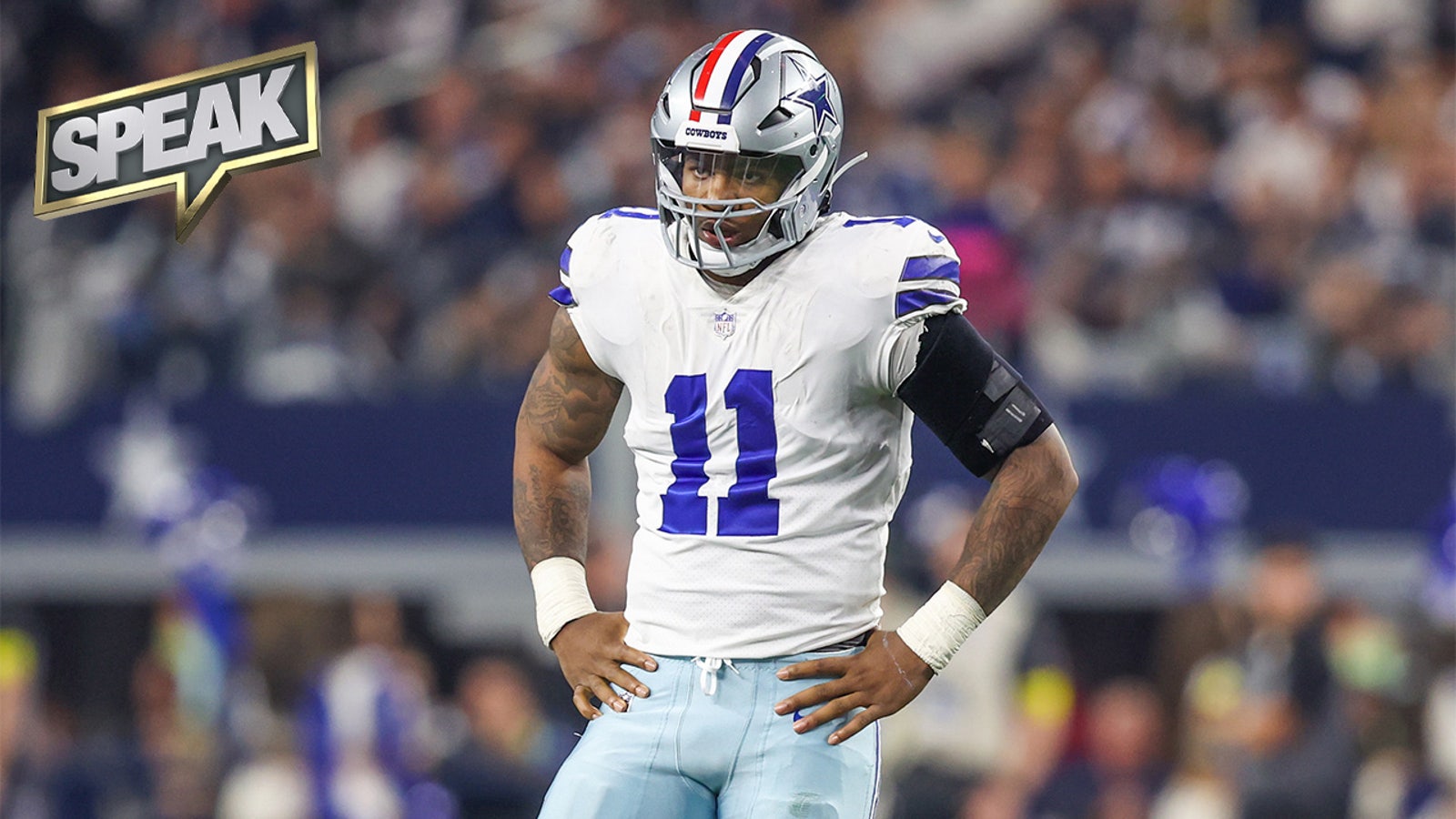 Potential Breakouts
It's hard to understate how remarkable Tyler Smith's rookie season was. Originally slated to play guard in 2022, last-minute injuries forced Smith into the left tackle spot. And while he struggled with penalties, he was more than adequate in the role. Now transitioning back to guard for 2023, Smith looks like a plus starter at just 22 years old and figures to be someone the Cowboys can count on for the foreseeable future.
Osa Odighizuwa doesn't have the name recognition of some of the other guys on this list, but he has a big opportunity in Year 3. The 25-year-old is easily the best pass rusher among the Cowboys' interior linemen, tallying 10 sacks and 22 knockdowns in his first two seasons. With the amount of talent the Cowboys have stockpiled around him, Odighizuwa figures to face some favorable matchups in 2023.
Contracts To Consider
The big one is Lamb, whose payday is coming at some point soon. Diggs received a massive contract extension at the start of training camp, and stalwart right tackle Terence Steele signed another a week before the team's first game. It feels like a foregone conclusion that Lamb will sign his own, it's only a matter of when — and for how much. He's averaging 1,100 yards per season to this point in his career, and he earned his first All-Pro designation in 2023. if he builds on that this fall, he could command a steep price.
It feels strange to lump Tony Pollard and Tyler Biadasz into this, because we don't know for sure how much longer they'll be with the organization. Pollard reached his first Pro Bowl in 2022, rushing for 1,007 yards and earning himself a $10 million payday under the franchise tag. Biadasz also reached his first Pro Bowl in his second season as the primary starter at center, and he'll be looking for his first big contract in the spring.
It's hard to say in September whether either guy factors into the Cowboys' long-term plans. But here's something worth keeping in mind: Trevon Diggs and Terence Steele were the primary candidates to be franchise-tagged in 2024. With both now signed for the long haul, the tag is now available for the Cowboys to use on Pollard, Biadasz or someone else.
Why Cowboys are in a 'better position to make a Super Bowl' this year
Key Stats
Micah Parsons' 26.5 sacks are the sixth-most in NFL history by a player in his first two seasons. He is ranked sixth most among all players over that span, and his 33 tackles for loss rank fourth among all players in that span as well.

CeeDee Lamb's 3,396 receiving yards are the most by any Cowboys player in his first three seasons.

Over the last three seasons, Trevon Diggs' 49 passes defended are the most of any player and his 17 interceptions are tied for the most in that span.

Tyler Biadasz has given up just three sacks in three season (per PFF)
[Do you want more great stories delivered right to you? Here's how you can create or log in to your FOX Sports account, follow your favorite leagues, teams and players and receive a personalized newsletter in your inbox daily.]
Inside Info
"I thought Dallas really stood out. Having an edge rusher and a guy who could be Defensive Player of the Year in Micah Parsons, having an All-Pro receiver in CeeDee Lamb. Trevon Diggs is very inconsistent but has an elite skill set. Really deep there. 
I really like DaRon Bland, a fifth-rounder last year who played really well and will be a really good starting corner. Tony Pollard, Donovan Wilson, Tyler Smith as a rookie played well at tackle and guard. So they've got a rusher, a receiver, a corner, a tackle — really the big positions other than quarterback. They have guys who could be long-time starters there at premium positions. They're pretty well-stocked." —NFC personnel executive.
"Biadasz is such a key and underrated cog for the Cowboys. He makes all of their line calls and he complements the IQ with good quickness, balance and strength. The Cowboys ask him to block on the move a lot and he does a nice job of climbing to the second level and even pulling, which is rare for centers against NFL speed. 
He is pretty damn stout. He can sink his hips and absorb bull rushers but, like anyone, if he allows his pads to get too high, the biggest and most powerful nose guards in the league can toss him aside. On a team full of stars, he's one of the blue-collar "glue guys" who make it all work." —NFL scouting source
David Helman covers the Dallas Cowboys for FOX Sports. He previously spent nine seasons covering the Cowboys for the team's official website. In 2018, he won a regional Emmy for his role in producing "Dak Prescott: A Family Reunion" about the quarterback's time at Mississippi State. Follow him on Twitter at @davidhelman_.
FOLLOW
Follow your favorites to personalize your FOX Sports experience
---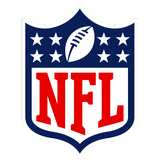 Get more from National Football League Follow your favorites to get information about games, news and more
---