NFL Week 8 top viral moments: Cowboys, A.J. Brown, Will Levis, Halloween costumes draw buzz
It's Halloween weekend in the NFL, and several players are getting into the spooky spirit with some epic costumes!
On the field, the Eagles pulled away late and banished some ghosts to beat the Commanders in Maryland, Kirk Cousins led the Vikings to a win against the Packers in Lambeau Field but likely suffered a season-ending Achilles injury in the process, while Cowboys rolled over the Rams in Dallas and the Jets pulled out an overtime victory over the Giants in a battle of New York — and a star may have been born in the TItans' Oilers throwback jerseys as Will Levis shone in his NFL debut.
Later, the Seahawks reveal their incredible 1990s-themed throwback jerseys for the first time against the Browns and a reportedly under-the-weather Patrick Mahomes tries for a "flu game" of his own as he leads the Chiefs against the Broncos, while Joe Burrow and the Bengals face a tough road test against the 49ers.
Follow along below for all the moments that have the internet buzzing on this spooky NFL Sunday!
Best Halloween costumes from around the league
Jets players came prepared with several great costumes (and one great improvisation from Garrett Wilson), Cordarrelle Patterson got his best Joker on, Micah Parsons embraced his lion nickname, Myles Garrett went all-out again while Joe Burrow went out of this world, and fans, NFL legends, mascots and even the NFL on FOX crew also celebrated Halloween!
Cleveland Browns at Seattle Seahawks (4:05 p.m. ET on FOX and the FOX Sports app)
1990s throwbacks are even better in person!
The Seahawks turned back the clock and the results are beautiful.
Browns defense standing strong
The Seahawks have three turnovers after the first quarter, allowing Cleveland to take the lead in the second half.
Jamal Adams uses his head for the pick!
Darrell Taylor gets game-sealing sack, Uchenna Nwosu loves it
The injured Seahawks defensive end loved how his teammate clinched the victory.
Cincinnati Bengals at San Francisco 49ers (4:25 p.m. ET)
Burrow balling out vs. scary San Francisco defense
Of course Christian McCaffrey found the end zone again
16 straight weeks with a touchdowns for the star 49ers running back.
Is Brock Purdy falling down to earth?
The Bengals lead the 49ers in San Francisco after two interceptions from Purdy.
Bengals thriller celebration!
What's happening to the 49ers?
Kansas City Chiefs at Denver Broncos (4:25 p.m. ET)
Chiefs in trouble early…
Broncos get first win over Chiefs since 2015 — and first ever vs. Patrick Mahomes
Earlier:
Philadelphia Eagles at Washington Commanders
Commanders exposing Eagles defense?
Washington leads at halftime looking to beat their NFC East rivals at home for the second straight year.
Had the Eagles' 'Brotherly Shove' been figured out?
61-yarder has Commanders kicker HYPED
Joey Slye nailed this long field goal attempt to end the half, and celebrated accordingly.
A.J. Brown is INCREDIBLE
The star Eagles wide receiver has two incredible touchdown catches and social media is buzzing.
Minnesota Vikings at Green Bay Packers
Very good arrival partner
Packers tight end Tyler Davis had a special guest as he pulled up to Lambeau Field.
Simone Biles in attendance!
The gymnastics icon is on hand to support her husband, Packers safety Jonathan Owens.
Lambeau leap in enemy territory!
Kirk Cousins, Jordan Addison and the Vikings are dominating against their archrivals and suddenly look like a playoff team after the rookie wide receiver made a very bold Lambeau Leap into a pocket of Vikings fans.
Los Angeles Rams at Dallas Cowboys
Is Dak Prescott a Swiftie?
The Cowboys quarterback comes clean about his Taylor Swift fandom to Erin Andrews.
Cowboys DESTROYING Rams at halftime, Skip Bayless and Dave Helman react
Cowboys induct DeMarcus Ware into Ring of Honor, Micah Parsons pays tribute
New England Patriots at Miami Dolphins
Tua and Tyreek are inevitable
Welcome back, Jalen Ramsey!
The star cornerback finally made his long-awaited Dolphins debut — and got his first interception in Miami.
New York Jets at New York Giants
Meet the Giants' new quarterback
With Tyrod Taylor suffering an apparent injury and Daniel Jones already ruled out, undrafted rookie and New York-area native Tommy DeVito came in for the G-Men — and scored a touchdown!
MetLife is going to the dogs!
Jets snatch victory from jaws of defeat!
Atlanta Falcons at Tennessee Titans
Will Levis — and those Oilers throwbacks — making a good first impression
Will Levis is COOKING
Jacksonville Jaguars at Pittsburgh Steelers
Steelers legend James Harrison in the house!
Houston Texans at Carolina Panthers
Mom came a long way for this <3
Finally in the win column!
Bryce Young finally got his first NFL victory — and a big hug from his quarterback coach Josh McCown.
[Want great stories delivered right to your inbox? Create or log in to your FOX Sports account, follow leagues, teams and players to receive a personalized newsletter daily.]
---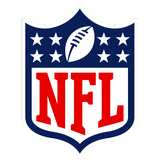 Get more from National Football League Follow your favorites to get information about games, news and more
---