NFL Week 8 Blazin' 5: Can Lions bounce back? Will Giants upset Jets?
Week 8 used to represent the halfway point of the NFL season. Now, it's just one week shy. 
Still, playoffs hopes are starting to take shape, as are division races. 
With that, on Friday, Colin Cowherd delivered his favorite bets ahead of Week 8.
Let's get to it.
Los Angeles Rams @ Dallas Cowboys (-6.5)
1 p.m. ET, FOX
Colin's pick, score prediction: Cowboys -6.5 (Cowboys win 28-20)
Colin's thoughts: "Dallas has won 10 consecutive home games. Dak [Prescott] is a great home favorite. I don't love them on the road or playing from behind, but the Cowboys' last 10 home games, they average 33 points a game, 16-plus on the turnover differential. … I don't think [Prescott] is gonna trail. He's got the better roster."
New York Jets (-3) @ New York Giants
1 p.m. ET, CBS
Colin's pick, score prediction: Giants +3 (Giants win 24-23)
Colin's thoughts: "You think I'm gonna swallow three [points] with Zach Wilson? Did you know with Tyrod Taylor, [the Giants] had 11 plays of 20-plus yards over the last two games? They got an offense. They're getting Darren Waller the ball. … I like the Tyrod Taylor Giants more than the Daniel Jones Giants."
Philadelphia Eagles (-7) @ Washington Commanders
1 p.m. ET, FOX
Colin's pick, score prediction: Commanders +7 (Eagles win 27-23)
Colin's thoughts: "Division rivalry game. Sam Howell's got a nice arm — second in the league in fourth-quarter passing yards. The defense has three-plus sacks in four straight games. … Jalen [Hurts] is banged up, [the Eagles have] lost the turnover battle in three straight games. They should win this game — they're better. But I just saw the Patriots beat the Bills in a division game."
Blazin' 5: Cowboys defeat Rams, Lions blowout Raiders, Giants pull upset in Week 8
Houston Texans (-3.5) @ Carolina Panthers
1 p.m. ET, FOX
Colin's pick, score prediction: Texans -3.5 (Texans win 31-23)
Colin's thoughts: "[The Texans are] a good team. They blew out Pittsburgh. This is a good team. They blew out Jacksonville. Texans are a good team, Panthers are awful. … [The Texans] have won three of four. They've held opponents to 21 or fewer over the last month."
Las Vegas Raiders @ Detroit Lions (-7.5)
Monday, 8:15 p.m. ET, ABC
Colin's pick, score prediction: Lions -7.5 (Lions win 33-23)
Colin's thoughts: "I think [the Lions] blow the Raiders out. Any good team that gets humiliated, bounces back. The first six weeks, the Lions were outstanding — top five in all the offensive categories. Don't sell your stock because Lamar Jackson embarrassed 'em. Lamar Jackson is 16-1 against the NFC."
---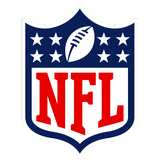 Get more from National Football League Follow your favorites to get information about games, news and more
---