NFC West Stock Watch: Can 49ers LB Fred Warner win Defensive Player of the Year?

Eric Williams
NFC West Writer
San Francisco 49ers do-everything linebacker Fred Warner lets his play do the talking.
Asked if he thought of himself as a Defensive Player of the Year candidate, Warner said that's up to others to decide.
"If they put me in that conversation, great," Warner said. "To me, I know what I have to contribute to this team. I know the caliber of player I am. I don't need anybody else's recognition, or people to tell me how great I am. 
"I want to be the best person I can be — the best player I can be for my teammates and for this team. We know what we have ahead of us and the goals we set out for ourselves. All that other stuff will take care of itself when you are doing things the right way, day in and day out." 
The BYU product was a one-man wrecking crew in his team's big win over the Dallas Cowboys last week. He finished with a team-high eight tackles, a sack, an interception and a forced fumble. For his effort, Warner was named NFC Defensive Player of the Week. 
A two-time All-Pro, Warner has finished with at least 100 tackles in each of his first five seasons in the league. So far this season, he has 41 combined tackles, including three tackles for loss, two sacks and an interception. His ball-hawking skills and ability to control the middle of the defense has led to San Francisco being anointed as one of the league's top defenses. 
The Niners had the top defense in the NFL last season, and Warner's teammate, Nick Bosa, earned Defensive Player of the Year honors with a league-high 18.5 sacks. Bosa was rewarded with a big contract just before the season, making him the highest-paid non-quarterback in the NFL. 
Currently, Warner is tied for eighth on the list of odds for 2023 Defensive Player of the Year. However, the last time an off-ball linebacker won the award was in 2013, when Carolina's Luke Kuechly took home the hardware. Kuechly filled up the stat sheet, finishing with 156 combined tackles, four interceptions, seven pass breakups and two sacks. 
That season, the Panthers finished No. 2 in the NFL by allowing just 15.1 points per game and led the league in sacks with 60. The Panthers lost to San Francisco in the NFC divisional round of the playoffs.
For Warner to have a shot this season, the 49ers likely will have to finish as the top defense in the league and make a deep postseason run. And Warner will have to keep making game-changing plays, showing his significant impact on a weekly basis.
Basically, Warner must be the best player on the best defense in football. 
He might already be there. Just take the word of the reigning defensive MVP.
"He's the best in the world," Bosa said. "And it's not close." 
Warner's outstanding play leads this week's NFC West Stock Watch. 
RISING
Fred Warner, 49ers
One of the reasons Warner is so dominant is that, like Kuechly, who had a Pro Bowl linebacker playing next to him in Thomas Davis, the 49ers have another talented player at the second level in linebacker Dre Greenlaw.
Warner and Greenlaw combine to make it hard for opposing offenses to do anything in the middle of the field against the 49ers.
"They're literally the best in the business," 49ers left tackle Trent Williams said. "There's no two linebackers that you would pick over those two. Day in and day out, they are the engine of that defense.
"We've got great pass-rushers and run-stuffers, but the way those guys fly around, and OB [Oren Burk] as well, they free up the defense." 
Jordan Mason, 49ers 
Because of San Francisco's blowout win and Elijah Mitchell's knee injury, Mason got an extended look in the second half against Dallas and made the most of it, finishing with a team-high 69 rushing yards and a touchdown.
Head coach Kyle Shanahan said Mason, the No. 3 back on San Francisco's roster, could be a starter in the league.
"Every time he gets out there and gets an opportunity, he looks like it," Shanahan said. "And to me, that's all that you can go off in this league: How does the film look? 
"Who knows how good he can be, because every time he gets an opportunity he does exactly what he needs to do and moves the chains. Every time it's blocked, he gets more than what it's blocked for."
Cooper Kupp, Rams 
In his first game this season after missing the first four with a hamstring injury, Kupp finished with eight receptions for 118 yards on a game-high 12 targets. He looked like the same guy who won the league's Offensive Player of the Year award two seasons ago.
Still, Kupp said after the game he felt like he left some plays out there and will work to clean things up this week in anticipation of facing the Arizona Cardinals in Week 6. Kupp is tied for fourth in Comeback Player of the Year odds.
FALLING
Joshua Dobbs, Cardinals
Dobbs had done a decent job of running Arizona's offense and keeping the team competitive while Kyler Murray continues to rehab his ACL injury. Head coach Jonathan Gannon has offered no specific timetable for Murray's return, only saying he'll be out there when he's ready. 
However, in Murray's absence, Dobbs has struggled at times to take care of the football. He finished 15-of-32 for 166 yards, with two touchdowns, two interceptions and a lost fumble in Arizona's 34-20 loss to the Cincinnati Bengals in Week 5. One of those interceptions was returned for a score. 
For the season, Dobbs has five turnovers (two interceptions and three lost fumbles). The Cardinals are averaging 21.6 points per game.  
James Conner, Cardinals 
Arizona placed the 28-year-old running back on injured reserve with a knee injury he suffered against the Bengals last week, meaning he will miss at least the next four weeks of the season. 
Conner had been playing well, with 364 rushing yards and two touchdowns, averaging 5.4 yards per carry, the highest since he has been with the Cardinals. However, the Pittsburgh product has had trouble staying healthy during his time in Arizona. 
After the latest injury, Conner, who is in the second year of a three-year, $21 million contract, will have missed 10 of a possible 43 games due to injury once Week 9 hits. 
With Conner out, Emari Demercado and Keaontay Ingram are the next men up.
NFL Trade Deadline: Sellers include Broncos, Cardinals and Giants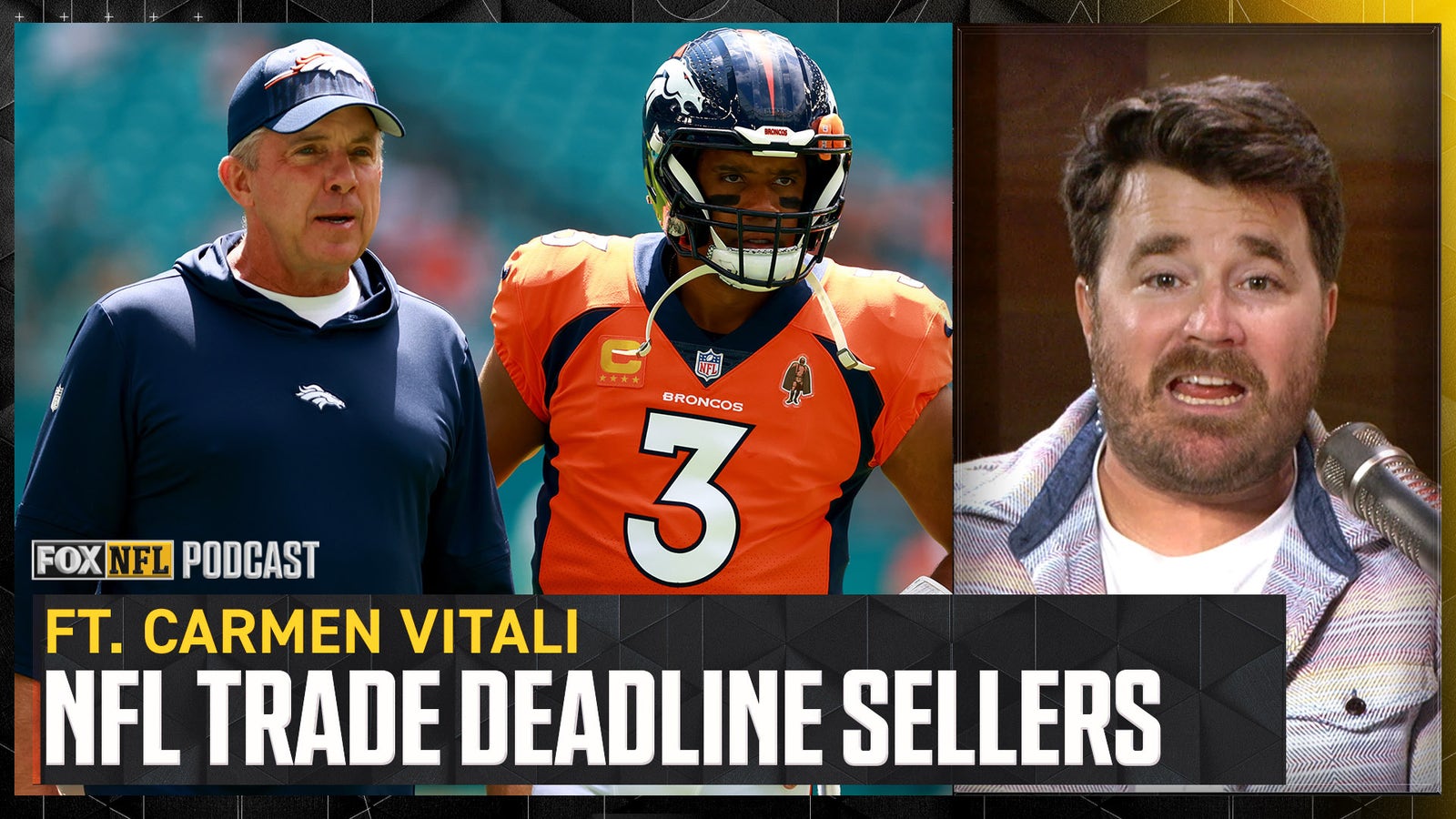 [Want great stories delivered right to your inbox? Create or log in to your FOX Sports account, follow leagues, teams and players to receive a personalized newsletter daily.]
Derion Kendrick, Rams 
The young cornerback had a two-play sequence late in the first half against the Philadelphia Eagles on Sunday when he received a penalty for a horse collar tackle on receiver A.J. Brown and was called for pass interference while defending Brown in the end zone.
The Eagles eventually scored from a yard out, with Jalen Hurts on the "Brotherly Shove" play, taking a 17-14 lead, an advantage that they would never relinquish.
Kendrick leads the Rams with five accepted penalties for 51 yards, including three for pass interference.
Eric D. Williams has reported on the NFL for more than a decade, covering the Los Angeles Rams for Sports Illustrated, the Los Angeles Chargers for ESPN and the Seattle Seahawks for the Tacoma News Tribune. Follow him on Twitter at @eric_d_williams.
---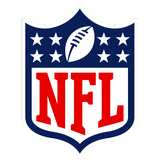 Get more from National Football League Follow your favorites to get information about games, news and more
---