New York Giants' unsuccessful 'tush push' leaves two players injured
The New York Giants ran the "tush push" play out of the Philadelphia Eagles' playbook during Monday night's matchup against the Seattle Seahawks. Unfortunately for the Giants, not only was the play unsuccessful, but it also resulted in injuries for rookie center John Michael Schmitz and tight end Daniel Bellinger.
"Yeah, both guys got hurt on [the tush push] play." said Giants head coach Brian Daboll, per ESPN. 
The "tush push", also known as the "brotherly shove", has been a staple in the Eagles' offensive game plan. For Philadelphia, the play has been very effective in getting Jalen Hurtz into the end zone on short yardage situations. For the Giants, the play was a disaster in the midst of a blowout loss at home. 
"You walk through it," said Daboll on the Giants practicing the play. "It's not a live rep of practice. We've been successful at it. Just not on that one." 
The play was run in the first quarter of the game with the Giants facing fourth-and-1 at the Seahawks' 27-yard line. Giants quarterback Daniel Jones took the snap and was pushed forward before Bobby Wagner denied him from moving the chains.
"We've been successful with it," said Daboll. "They did a great job of stopping it. Got some penetration, built a wall and ended up stopping the play."
Both Schmitz and Bellinger left in the first half Monday with a shoulder and knee injury respectively, but Schmitz said he was fine after the game.
"We take responsibility for those 11 sacks," Neal said. "There is no excuse whatever. We come into work every day and try to put our best foot forward. We're just not playing our best ball. I am confident we are going to turn it around."
Both players underwent further evaluation on Tuesday to determine the severity of their injuries.
The Associated Press contributed to this report.
---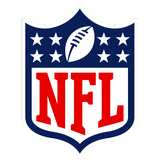 Get more from National Football League Follow your favorites to get information about games, news and more
---