JJ Watt entrará no Texas Ring of Honor contra os Steelers de TJ Watt
Agende uma reunião da família Watt para outubro em Houston.
O lado defensivo recém-aposentado JJ Watt será introduzido no Ring of Honor do Houston Texans em 1º de outubro, coincidindo com o jogo da equipe na Semana 4 contra TJ Watt e o Pittsburgh Steelers.
JJ Watt começou sua carreira na NFL do calibre do Hall da Fama quando o Texas o selecionou na primeira rodada do Draft de 2011 da NFL. Depois de registrar 5,5 sacks como junior, ele se estabeleceu como uma estrela com 20,5 sacks em sua segunda temporada. Isso o levou a receber o primeiro de três prêmios de Jogador Defensivo do Ano. Ele teve outros 20,5 sacks em 2014, seguidos por 17,5 sacks no ano seguinte.
Enquanto Watt teve uma carreira dominante de 10 anos em Houston, seu tempo com os Texans chegou a um fim difícil quando ele foi dispensado após uma decepcionante temporada de 2020. Ele passou suas duas últimas temporadas na NFL com o Arizona Cardinals, se aposentando após a última temporada com 114,5 sacks na carreira.
Watt expressou sua gratidão à organização após o anúncio de segunda-feira.
"Droga, estou orgulhoso de ser do Texas", disse Watt em um vídeo de mídia social fornecido pela equipe. "Sou grato. Sou grato. Algumas das memórias que fizemos, alguns dos momentos que compartilhamos juntos, no campo, fora do campo, algumas das adversidades pelas quais passamos. Nada une pessoas mais próximas do que quando você passa por esses momentos e sai do outro lado." Mais forte. E nós fizemos.
"Então, eu aprecio você. Obrigado. Estou incrivelmente animado por estar em casa. E temos tantas novas memórias para fazer se você tiver uma parte de sua família novamente seguindo em frente."
Os proprietários do Texas, Janice, Hannah e Cal McNair, expressaram seu apreço por Watt em um comunicado na segunda-feira.
"Estamos muito entusiasmados por ter JJ Watt se juntando ao Ring of Honor como nosso terceiro membro. Todos sabem o quanto JJ significa para nossa família, a organização do Texas e toda a cidade de Houston", disseram os proprietários em um comunicado conjunto. "Ele é um dos jogadores mais dominantes da história da NFL e criou um vínculo único e insubstituível com nossos fãs. JJ sempre ocupou um lugar especial no coração de Houston e estamos entusiasmados em recebê-lo de volta. Em nome de uma organização inteira, mal podemos esperar para premiar JJ e sua família A celebração que ele merece no dia primeiro de outubro.
Watt se juntará ao falecido proprietário do Texas, Robert C. McNair e Andre Johnson, como os dois únicos homenageados no Texas Ring of Honor.
Enfrentar TJ Watt e os Steelers naquele dia só aumentará a emoção. As equipes dos dois irmãos já se enfrentaram duas vezes. JJ Watt perdeu o primeiro jogo de 2017, quando o Steelers destruiu o Texas no dia de Natal. Quando as duas equipes se encontraram novamente em 2020, JJ e TJ se enfrentaram, assim como outro irmão Watt, o ex-linebacker do Steelers Derek Watt. O Steelers venceu aquela luta por 28-21, com TJ Watt registrando um sack e dois tackles por derrota naquele jogo.
Ele segue
Siga seus favoritos para personalizar sua experiência FOX Sports
---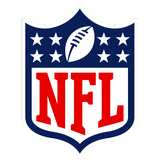 Obtenha mais da Liga Nacional de Futebol Siga seus favoritos para obter informações sobre jogos, notícias e muito mais
---