Giants show resolve in season-saving comeback: 'We all knew what we had to do'

Ralph Vacchiano
NFC East Reporter
There was a moment in 2007, the Giants' most magical season, when they were on an early brink of disaster. They were already 0-2, their defense was crumbling, and they were in Washington trailing 17-3.
That's when something clicked. The offense made a furious second-half rally. The battered defense made a powerful goal-line stand in the final minute. And just like that, the season was saved, and the eventual-Super Bowl champs were off and running from there.
The Giants will know soon enough whether their historic comeback in Arizona on Sunday afternoon can have the same kind of effect this year, whether they truly saved their season or just stayed the execution for another few weeks. But one thing's for sure: That comeback from a 20-0 deficit to a 31-28 win was desperately needed.
Because at halftime on Sunday, this Giants team, along with all their hopes and dreams and expectations, was absolutely dead.
"You only have one way to go when your back is against the wall," said Giants receiver Sterling Shepard. "Either you sit there and just take it or fight your way out. So, that's what we all did."
They certainly fought. And while what they accomplished didn't exactly eliminate all doubts about their ability to be a true contender — no one has forgotten they were outscored 60-0 in the first six quarters of this season — it certainly changed the trajectory of their narrative. For two brilliant quarters (albeit against a flawed Cardinals team), they flashed their potential and reminded everyone of the team they thought they had built. The defense stopped being a sieve. More importantly, the revamped offense finally clicked into gear.
Daniel Jones, their $160 million quarterback who had been battered through the first six quarters, looked like the franchise quarterback the Giants think he is, going 17-for-21 for 259 yards and two touchdowns in the second half. Tight end Darren Waller, their big offseason acquisition who had four catches in six quarters on the season, had five catches for 64 yards after halftime. Rookie Jalin Hyatt, the speed demon they drafted in the third round who was going to put the big play back in their offense, did just that with two big catches for 89 yards.
They scored on all five of their second-half drives. They racked up 358 second-half yards, and those didn't all come on Jones scrambles, which sometimes seemed like the only way they could move the ball last year. They looked like they had a professional offense. And if that sounds like a low bar, maybe it is, but it's still something the Giants haven't had much in the past eight years.
Daniel Jones leads Giants on game-winning drive vs. Cardinals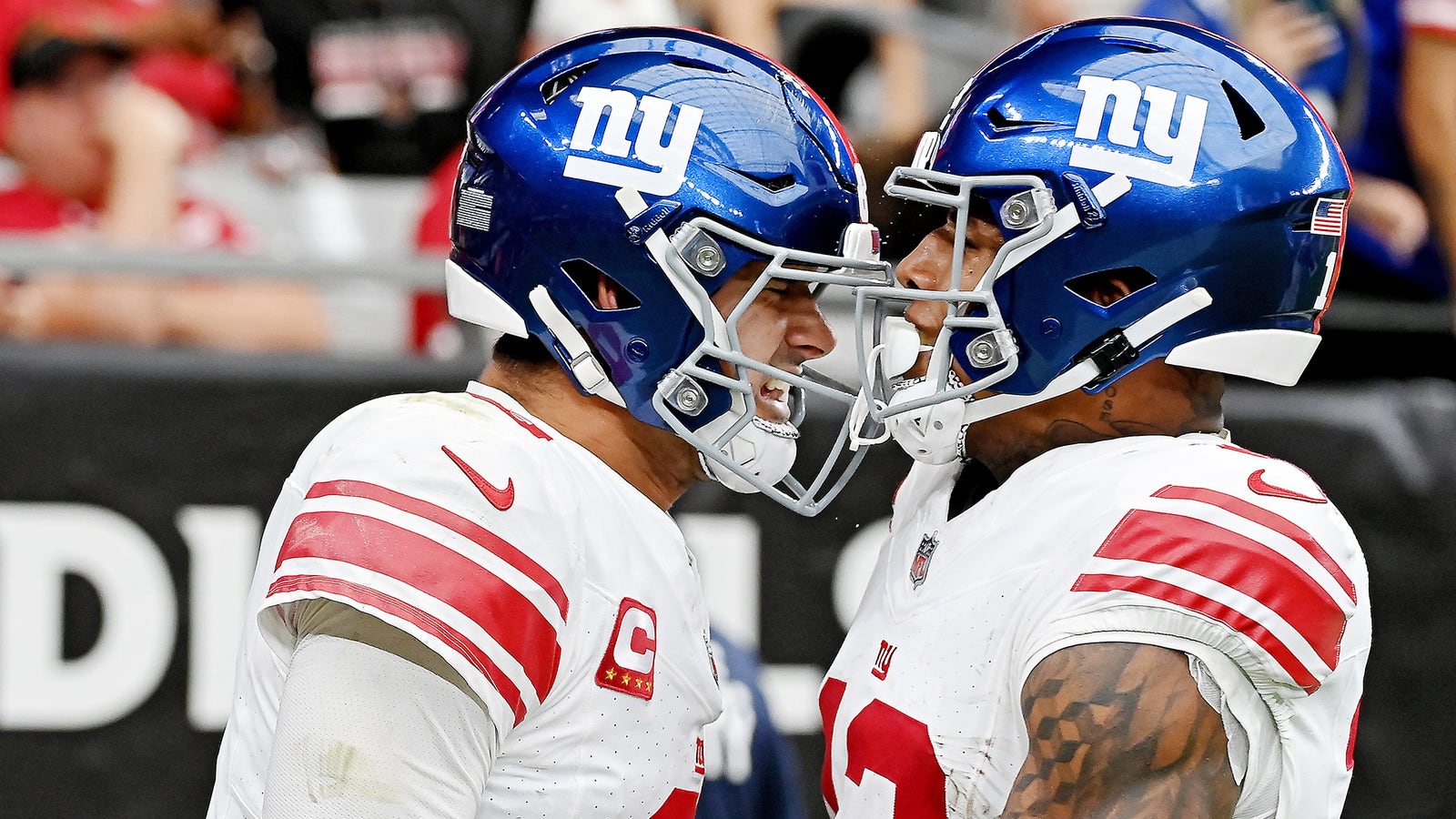 That's the kind of offense the Giants were counting on this season, the kind they thought would help them build on last year's surprising 9-7-1 playoff season, the kind they believed they had before it seemed to disappear.
"To be honest, we were believing that in the first half, we just didn't execute," Hyatt said. "We didn't do things that we wanted to do in that first half, and like we did last week, we got stuck in a corner again. I think we all knew what we had to do, and we went in that second half and everything changed."
"We came out of the tunnel, we had the ball first, and as an offense you have to start believing right there," added receiver Darius Slayton. "When we got that first touchdown, it's kind of like in basketball when you say you get the lid off the rim. It's like, 'We got in the end zone. Now it's time to go.'"
Maybe that did open the floodgates for the offense the way that goal-line stand did for the 2007 defense that carried the Giants to Super Bowl XLII. They'll certainly need all the points they can get against a daunting schedule over the next month, which includes a game Thursday night in San Francisco, then a home game against the Seahawks, before a two-game swing through Miami and Buffalo. And with Saquon Barkley's status in question, after an ugly looking ankle injury near the end of the game on Sunday, their task will be impossible if the passing game doesn't stay in high gear.
It's not as if the Giants don't still have problems. Their offensive line is still a mess. The defensive pass rush is non-existent. The loss of Barkley for any extended period could be a killer. And the rebuilding Arizona Cardinals are probably the softest opponent they're likely to face all season long. So nothing they did on Sunday can magically transform them into the Cowboys or the Eagles. And it can't erase the memory of their brutal 60-0 start through the first six quarters of the year.
Even head coach Brian Daboll, in his always muted postgame remarks, wouldn't even concede that the second half was something to build on.
"With all due respect," he said, "we're in the second week of the season."
True. It's early. But a building block is a building block and it's far better than the alternative, and what the Giants would be facing if they were 0-2 and that second half was as bad as the first. Now at least there's life. There is joy. There's even "belief," as Daboll said.
Considering what everyone believed to be the truth about the Giants as they skulked their way to the locker room at halftime on Sunday, that's good enough for now. It's a start. It at least gives the Giants a chance to become the team they always thought they'd be.
Ralph Vacchiano is the NFC East reporter for FOX Sports, covering the Washington Commanders, Philadelphia Eagles and New York Giants. He spent the previous six years covering the Giants and Jets for SNY TV in New York, and before that, 16 years covering the Giants and the NFL for the New York Daily News. Follow him Twitter at @RalphVacchiano.
FOLLOW
Follow your favorites to personalize your FOX Sports experience
---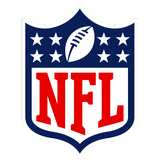 Get more from National Football League Follow your favorites to get information about games, news and more
---