Fourth 'Frozen' Movie in Development
Preview:
Disney boss Bob Iger visited 'Good Morning America'.
He revealed that two 'Frozen' stories are in development – the third and fourth.
The plots are a mystery for now.
Disney clearly still has warm feelings towards the residents of the magical land of Arendelle. Which is hardly surprising, since the first 'Frozen' made $1.3 billion at the box office and the sequel earned $1.4 billion.
And that's before the huge amount of merchandise that has been sold, including books, toys and soundtracks. The likes of 'Let it Go' and 'Into the Unknown' have become reliable earworms and Disney is looking to build entire lands dedicated to the films in theme parks (Hong Kong Disneyland's is opening in a few days).
So, no one was particularly surprised when company CEO Bob Iger hit morning show 'Good Morning America' to reveal that a fourth film is tentatively in the works.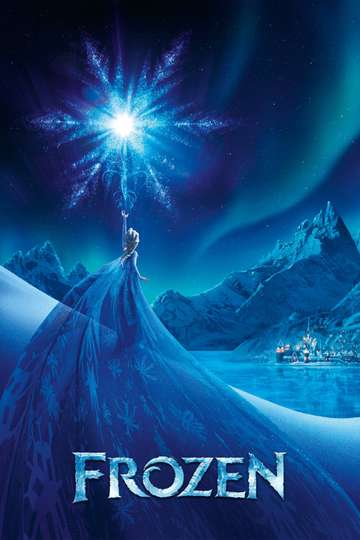 "Only the act of true love will thaw a frozen heart."
73
PG1 hr 42 minNov 19th, 2013
What did Bob Iger say about 'Frozen IV'?
Here's what Iger said on 'GMA':
"'Frozen III' is in the works, and there might be a 'Frozen IV' in the works too. But I don't have much to say about those films right now. [Director] Jennifer Lee, who created the original 'Frozen' and 'Frozen 2,' is hard at work with her team at Disney animation on not one but actually two stories."
And given that this comes from the boss of the whole company, you've got to consider it a good source.
The news was also seemingly confirmed by Kristen Anderson-Lopez, who alongside writing partner/husband Robert Lopez, was responsible for the monster hit songs from the first two movies.
She hit social media to add her own comment:
The 'Frozen' story so far
(Very) loosely inspired by the fairy tale 'The Snow Queen', 'Frozen' and 'Frozen II' introduced the world to sisters Anna (Kristen Bell) and Elsa (Idina Menzel).
The royal pair lose their parents at an early age (Disney up to its usual storytelling tricks) and Elsa also has magical snow powers she initially wants to suppress. But when she's forced to assume the throne, the pressure leads her to unleash her abilities, plunging Arendelle into deep winter.
Anna has to try and get through to her, forging an alliance with ice-cutting mountain man Kristoff (Jonathan Groff) and chatty snowman Olaf (Josh Gad), while also fending off the attentions of the scheming Hans (Santino Fontana).
It all ends well, but in the sequel, Elsa is confronting a new mystery –– a call to a wooded area of the land where fresh secrets are revealed.
The story for either of the potential two new movies has yet to be revealed though Disney has released a podcast called 'Forces of Nature' that continues the adventures after the events of 'Frozen II'.
When will 'Frozen III' and the fourth film be in cinemas?
Neither new 'Frozen' movie has a confirmed release date, though the third is tentatively scheduled for November 2025.
Other Movies Similar to 'Frozen IV':