Patrick Everson
FOX Sports Betting Analyst
Just when it looked as if the Chicago Bears would claim a big upset in the NFL Week 11 odds market, the Detroit Lions scored 17 points in less than three minutes.
That outcome in the early window of Sunday's games kept the betting masses from getting buried and kept the bookmakers from a sizable Sunday win.
Oddsmakers from Las Vegas and across the country help rehash the weekend that was in NFL and college football betting.
Comeback Crew
The Bears haven't had much to cheer this season, sitting at 3-7 straight up (SU) and 3-6-1 against the spread (ATS) entering Week 11. But on Sunday morning, BetMGM Nevada's Scott Shelton noted that the smart bettors found something to like about Chicago.
"Sharp play on both sides," Shelton said, alluding to the Bears drawing sharp action when the line got to +10.5 early last week, then the Lions getting sharp money when the line dropped as low as Detroit -7.5.
The Chicago money proved correct on the spread. And those who took Bears moneyline fliers probably should've won, too. But after getting a field goal with 4:15 remaining to take a 26-14 lead, Chicago somehow gave up 17 points and lost 31-26.
The Bears still covered the spread, but an upset win would've blown up countless moneyline parlays and teasers Sunday.
"Bears outright would've been good. They gave that one away," said John Murray, executive director of The SuperBook.
Indeed. Detroit got TDs with 2:59 left and 29 seconds left to take a 29-26 lead, then tacked on a safety for good measure.
"Chicago outright would've been pretty good, not great. We took a lot of Bears money. But we did have a lot of teasers and moneyline parlays on the Lions," South Point sportsbook director Chris Andrews said.
Just imagine if, on the play that resulted in a safety, the Lions recovered that fumble for a TD, rather than having it go out of the end zone. Detroit would've won 36-26 and covered nearly every number, including the closing number of -8.
And anyone who had a Bears spread bet at anything under +10 — with Chicago up a dozen in the late going — would've needed an industrial-strength dose of Maalox.
Key Favorites Find Way
A Chicago win would've been exactly what Christian Cipollini ordered up before Sunday's games kicked off. Said the trader for BetMGM nationwide: "There are a lot of big spreads in NFL Week 11. Moneyline parlays and teasers will be popular with bettors. The sportsbook needs a few underdogs to win outright."
Chicago probably should've been one such underdog. Instead, moneyline parlays with Detroit lived to fight on over the course of the day. And other key favorites got there for bettors, particularly the Dolphins, Cowboys, Bills and 49ers. 
Miami topped Las Vegas 20-13, Dallas rolled Carolina 33-10, Buffalo punished the Jets 32-6, and San Francisco beat Tampa Bay 27-13.
"The 49ers by 13 was no good, and Bills by a million, that's no good either," Andrews said, adding that all three of the 4:05 p.m./4:25 p.m. ET matchups — Bills-Jets, Bucs-Niners, Seahawks-Rams — fell in the bettors' favor. "All three games were losers for us."
Asked at that point what the need was for Sunday night's Vikings-Broncos tilt, Andrews put it succinctly.
"I don't need anything. It's bad no matter what," he said.
Tide Turns Late
In the Sunday night game, the Broncos got a late touchdown to squeak out a 21-20 win over the Vikings. But Minnesota covered as a 2.5-point road underdog, a welcome result — though not as welcome as Vikings outright — at BetMGM Nevada.
"We eked out a decent win for the day," Shelton said. "Our day came down to the nightcap. If the Vikes won, we'd have had a decent winner for the day. If Denver won and covered, we'd have lost for the day."
Murray said The SuperBook made up some ground Sunday night.
"A Broncos win and Vikings cover and Under was good for us. That definitely helped us out as far as the overall day," he said. "But the afternoon didn't go well. An OK day, but pretty forgettable overall."
On Campus
While BetMGM Nevada eked out a win Sunday, Saturday was more of a blowout.
"We had a monster day in college football," Shelton said. "Washington over Oregon State and Florida covering against Missouri were notable outcomes."
Washington was a 1.5-point underdog at Oregon State and squeezed out a 22-20 victory. The matchup drew a $250,000 Bet on Under 62.5 (Under -115), another big win for the house.
Florida was a 13-point 'dog at Missouri and made it a game throughout, losing 33-31 on a final-second field goal.
"There were several six-figure plays on Mizzou," Shelton said, noting one of those bets was a massive $330,000 play on Missouri -11.
Texas was a 7-point road favorite against Iowa State and won 26-16, torching another high-roller wager at BetMGM Nevada. Shelton said a customer put $300,000 on Iowa State +7 (-105).
Washington and Texas both earn big road wins in playoff push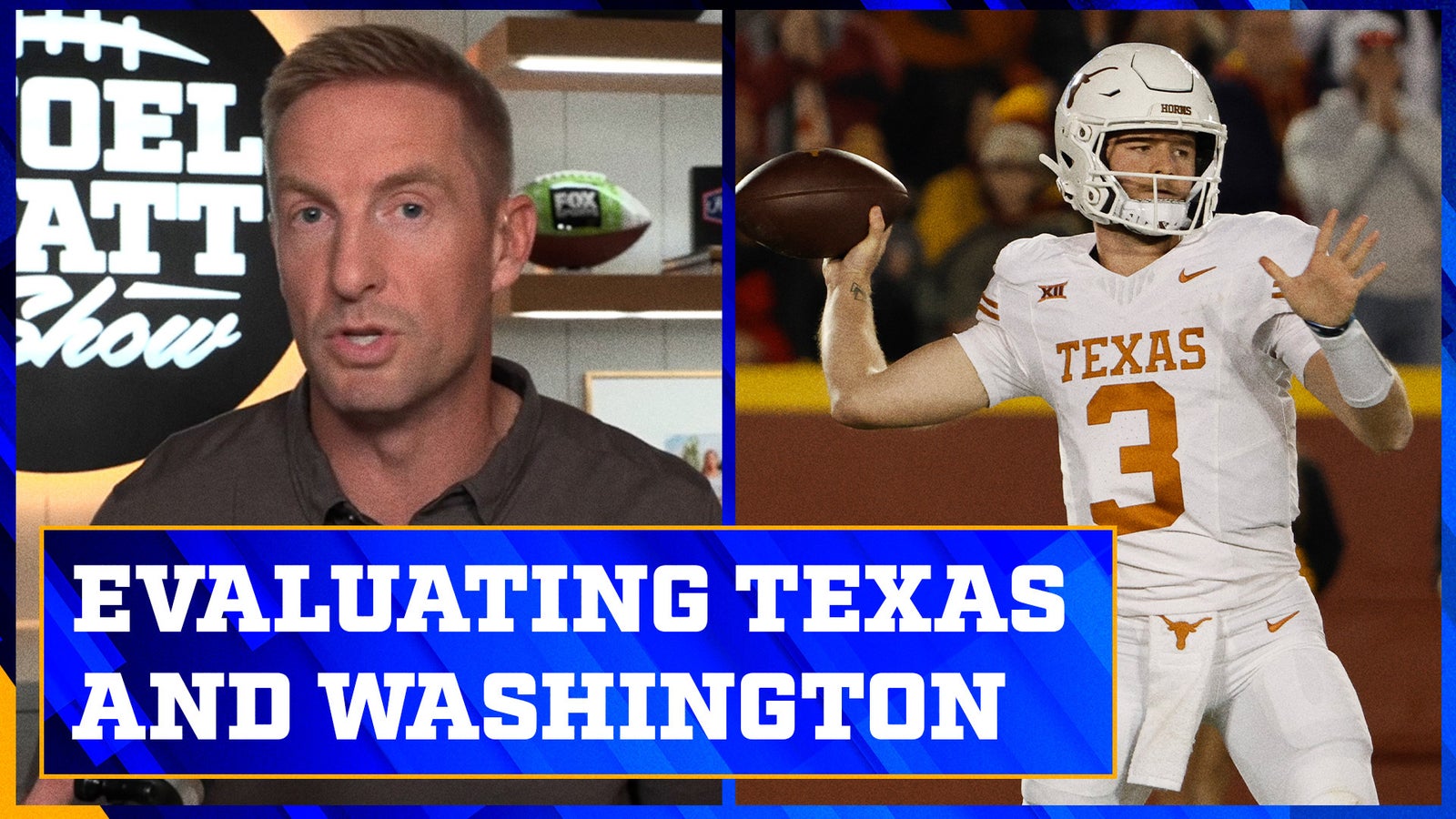 I Like Big Bets and I Cannot Lie
All those aforementioned huge college football wagers lead nicely into this section. Hard Rock Bet either had a quieter past few days in Florida or decided not to publicize its big plays. Hard Rock made a big splash the past couple weeks in accepting multiple million-dollar and significant six-figure wagers.
Caesars Sports again saw a few notable major wagers on NFL Sunday:
$220,000 Texans -5.5 vs Cardinals (loss)

$220,000 Raiders -14 vs. Dolphins. Las Vegas covers in a 20-13 loss, bettor profits $200,000 for a $420,000 total payout.

$60,000 Broncos -2.5 vs. Vikings (loss)
Carl Johnson, sportsbook manager at BetMGM's Beau Rivage in Biloxi, Miss., has seen a fair amount of big-money play all season. Over the weekend, much of the major-wager action was tied into parlays, including a $100,000 five-teamer that hit, landing the bettor $304,000 in profit for a $404,000 totally payout. The parlay:
Browns -1 (Cleveland beats Pittsburgh 13-10)

Texans moneyline -250 (Houston beats Arizona 21-16)

49ers moneyline -650

Cowboys moneyline -550

Dolphins moneyline -900
Johnson also said he took a $95,000 parlay bet on 49ers -11.5/Browns -1. The customer netted $247,000, for a $342,000 total payout.
All those big bets are settled, and the highlight game on the NFL Week 11 odds board hasn't even been played yet. No doubt, Eagles-Chiefs on Monday night will attract a lot of tickets and money.
We'll wrap it up with a Caesars bettor just looking for solid return on investment, putting $70,000 on Penn State moneyline -1400 vs. Rutgers on Saturday. The customer was probably sweating a little bit when the Nittany Lions were up just 10-6 at halftime. But Penn State ultimately coasted to a 27-6 victory.
The bettor profited a seemingly modest $5,000, for a $75,000 total payout. But looked at as ROI, it's 7.1%. Not bad on an investment of three hours or so — as long as you win, of course.
As for the overwhelming majority that doesn't have $70,000 laying around for a Penn State moneyline, keep it reasonable, as always. 
Enjoy that Monday night showdown.
Patrick Everson is a sports betting analyst for FOX Sports and senior reporter for VegasInsider.com. He is a distinguished journalist in the national sports betting space. He's based in Las Vegas, where he enjoys golfing in 110-degree heat. Follow him on Twitter: @PatrickE_Vegas
---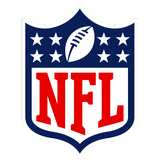 Get more from National Football League Follow your favorites to get information about games, news and more
---