Eagles rediscover their ground game to roll past Vikings in Week 2

Ralph Vacchiano
NFC East Reporter
PHILADELPHIA — Three drives into the Philadelphia Eagles' home opener, the fans were booing — loudly. And the strange part is the boos were directed at the offense. And they weren't undeserved.
The Eagles offense has been sloppy to start the season. Jalen Hurts, the $255 million quarterback, looked out of sync. His throws were off target. His protection was breaking down. It was all a big, ugly mess.
So the Eagles decided to try something different. They went back to doing what they do best.
"When you can get in a rhythm in the ground game," said Eagles center Jason Kelce, "It can really get you rolling."
That's exactly what happened. The Eagles got rolling on offense with a monster, 16-play, 75-yard touchdown drive in the second quarter that included 13 runs for 63 yards. And it, of course, ended with their patented, tush-push, quarterback sneak for Hurts to give them a lead they'd never relinquish. They went on to rush for 133 yards in the half and 259 in the game, including a career-high 175 yards from D'Andre Swift, as they powered their way to a 34-28 win over the Minnesota Vikings.
It was just like old times, the way they dominated the line of scrimmage and just out-muscled the opposition. That's the way Eagles GM Howie Roseman built this team. It was a big part of why they went to the Super Bowl last year.
"When you're able to run the ball, it makes everything else easier," Kelce said. "When you can hang your hat on one thing, it makes the other things easier to do."
That's really one of the Eagles' core philosophies, which is why their performance in their season opener seemed so bizarre. The Eagles won 25-20 in New England but only ran for 97 yards and didn't look at all like the physically imposing juggernaut they were on offense last season. Some of that was on the coaches, who made Kenneth Gainwell (14 carries, 54 yards) their lead back and barely let Swift touch the ball.
Swift, who came over from Detroit in an offseason trade for a fourth-round pick, was forced into action on Thursday night with Gainwell out with injured ribs, and he quickly showed why ignoring him in the opener was a big mistake. He was a force the entire night with his surprising 28 carries. On that big drive that settled the Eagles offense down, he ran eight times for 38 yards.
"The O-line was working today," Swift said. "They made it easy. I just tried to make the most of it."
He got help from Boston Scott (five carries for 40 yards) before he left with a concussion, and of course from Hurts (12 carries, 35 yards and 2 touchdowns). Even Rashaad Penny, who was a healthy scratch for the opener, took some late-game snaps and carried three times for nine yards.
What that did was create some room for Hurts to operate, and it clearly settled him down. He finished with workmanlike numbers: 18-of-23 passing for 193 yards and a touchdown, most coming after he shook off an early and ugly interception. Once the offense settled into a groove, he seemed more accurate, even hitting DeVonta Smith with a beautiful 63-yard touchdown pass in the third quarter. Those aren't MVP-caliber numbers by any stretch, but Hurts looked so much better once the rushing game gave him room to breathe. And it all started with that long drive that clearly put the Vikings defense on its heels.
"Obviously those long drives, they're a tough thing to do in practice," said Eagles guard Landon Dickerson. "So you've just got to know when they're not subbing defensive guys, they're getting tired. It can take a toll on people."
And that is what the Eagles do when they're playing at their best. They take a toll on opposing defenses by grinding them into submission. They weren't the best rushing team in the NFL last season, in part because they have so many good weapons in the passing game that they love to use. But they did average 147.5 yards per game and 4.6 yards per carry. When they really wanted to commit to the run, few teams could stop them from doing it.
That's what they did to the Vikings on Thursday night. They did get plenty of help from the Vikings' four turnovers, including once at the Eagles' 1-yard line when Justin Jefferson fumbled out of the end zone with 34 seconds left in the first half. But the Eagles capitalized on the breaks by pounding away at the Vikings and breaking their will. They out-rushed them 259 yards to 28. And they dominated the time of possession in the game, 39:28 to 20:32.
At the very end, when the Vikings had closed within 27-21 with 7:41 remaining, the Eagles turned to the ground again and bullied their way to victory. They ran seven times on an eight-play drive, all by Swift, for a total of 63 yards. That included a 43-yard run that set up Swift's 2-yard touchdown that put Philly up 34-21 and basically put the game out of reach.
"You always try to put your players in the best position to succeed," said Eagles coach Nick Sirianni. "But you want to do what you do well. We're fortunate we run the ball well."
They seemed to forget that in their opener, but they remembered it against the Vikings. They rediscovered the offensive formula that worked so well for them last season and played to their strength — their offensive line. They have always been the engine of the offense. It's the running game that gets the Eagles rolling. 
And as they proved last season, and again on Thursday night, once they're rolling, they're really hard to stop.
---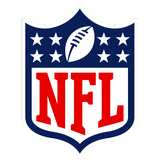 Get more from National Football League Follow your favorites to get information about games, news and more
---