Does Christian McCaffrey actually have a chance to win MVP?
A non-quarterback player hasn't won the NFL's MVP award since 2012. Christian McCaffrey has put up a strong bid to change that through roughly the first quarter of the season. 
The San Francisco 49ers running back has dominated in the first four games, rushing for 459 yards on 5.7 yards per carry. He's supplemented his dominance on the ground with a solid performance in the receiving game, catching 18 passes for 141 yards so far. 
McCaffrey's dominance was at a career-high in Week 4. He rushed for 106 yards and had seven receptions for 71 yards, scoring a career-best four touchdowns in the 49ers' 35-16 win over the Arizona Cardinals. 
The all-around command McCaffrey has on the game has also done wonders for the 49ers. San Francisco has won 14 straight regular-season games with McCaffery with its only loss with him coming in his first game as a member of the 49ers last season, when they lost to the Kansas City Chiefs. 
49ers' Christian McCaffrey scores three TDs in the first half vs. Cardinals
McCaffrey's made franchise history in the process, too. With his four-touchdown performance on Sunday, he scored a touchdown in 13 straight games, breaking Jerry Rice's record for the most consecutive games with a touchdown. 
All of that certainly bolsters McCaffrey's case to win MVP. His odds to win the prestigious award spiked following his Week 4 performance, increasing to +2500. 
But even with his odds increase, McCaffrey is still tied for the ninth-best odds to win the award, trailing eight quarterbacks to be the favorite. It makes sense that quarterbacks dominate the list of favorites as they've won the award the last 10 years and have won it all but four times since 2000. 
Keyshawn Johnson thinks this year might be different, though. While Adrian Peterson was the last running back to win the award with by posting the second-most rushing yards in a single season (2,097) in 2012, Johnson thinks that McCaffrey falls into a different mold of running backs that have won the award since 2000.
"When you think about Christian McCaffrey, I want you to think of LaDanian Tomlinson," Johnson said on Tuesday's "Undisputed." "Marshall Faulk, he won it. You do everything. Christian McCaffrey, he's a punt, pass and kick guy. He does everything. So, it separates him a little bit from the Adrian Peterson-style running back. He gives you a little more snack, crackle and pop, so to speak. 
"He leads the National Football League in rushing yards and [is tied for the lead] in total touchdowns. Yards from scrimmage, he leads the league. That's a multi-purpose back. He could very easily finish with 1,200 or 1,300 rushing yards with 1,000 yards in receiving and multiple touchdowns."
As Johnson mentioned, both Faulk and Tomlinson were strong rushers and receivers in the years they won MVP. Faulk had 1,359 rushing yards, 830 receiving yards and 26 total touchdowns for the Rams in 2000. Tomlinson had 1,815 rushing yards, 508 receiving yards and rushed for an NFL-record 28 touchdowns for the Chargers in 2006. McCaffrey is on pace to put up similar dominant stats as he's on track for 1,951 rushing yards, 599 receiving yards and 30 total touchdowns.
Now, it's probably unlikely that McCaffrey will be able to keep up that absurd pace. But it isn't that unlikely that the 49ers continue to win, which both Faulk's and Tomlinson's teams did when they won the MVP award as both finished with 10-plus wins. 
Johnson thinks that will help McCaffrey's MVP odds.
"People don't win this MVP trophy without the team being at a certain level," Johnson said. "It's just like in the NBA, you're not going to win the MVP unless you're team is at a certain level or if you do some extraordinary stuff. … Otherwise, it's going to somebody who's on a team that's doing so well. The San Francisco 49ers, along with Christian McCaffrey, are doing well."
Richard Sherman is in the camp of wanting to see McCaffrey win MVP. He noted Kyle Shanahan's comments following Sunday's game as a reason why he wants the running back to win it — the 49ers coach said "don't ever say that" in response to a question on imagining if the team didn't trade for McCaffrey.
But Sherman is also skeptical that McCaffrey has a chance, citing recent history and the discourse surrounding running back contracts this offseason as to why it'd be tough to imagine the running back winning. 
"They just don't value the running back like that," Sherman said. "Clearly, you saw all the hype around it this year and everything they talked about, 'They need to franchise Saquon [Barkley] and Josh Jacobs.' You see what's happening in Indianapolis with Jonathan Taylor. 
"Unless he has 30 touchdowns this season, it's going to be someone like Josh Allen or Patrick Mahomes, who throws for 5,000 yards, 40 touchdowns and runs for a couple just because that's how they see the quarterback. I wish they separated the quarterback from this award, but they won't."
FOLLOW
Follow your favorites to personalize your FOX Sports experience
---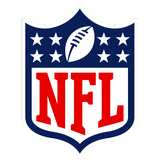 Get more from National Football League Follow your favorites to get information about games, news and more
---