Director Destin Daniel Cretton Leaves 'Avengers: The Kang Dynasty'
Preview:
Destin Daniel Cretton has apparently stepped away from 'Avengers: The Kang Dynasty'.
He's staying on board other projects he'd agreed to make for Marvel.
The move marks another sign that Marvel itself may move away from the Kang storyline.
Marvel clearly seems to be in a licking its wounds phase right now, particularly on the heels of poor box office results for 'The Marvels'.
And it appears the company may be looking for a change in direction on a future project if the news about it is anything to go by.
Destin Daniel Cretton, who jumped from more of an indie movie world to huge MCU success with 'Shang-Chi and the Legend of the Ten Rings' (which was a big box office hit in 2021), is no longer aboard to direct future team-up film 'Avengers: The Kang Dynasty'.
What has happened with 'The Kang Dynasty' so far?
At San Diego Comic-Con in 2022, Marvel Studios boss Kevin Feige announced a swath of new Marvel movies and shows, outlining much of Phases 5 and 6 for his company.
With 'Loki's first season dropping the first breadcrumbs about the multiverse-spanning villain Kang (played by Jonathan Majors in the show and 'Ant-Man and the Wasp: Quantumania'), the plan was to build him up as the next big bad to follow Thanos.
That whole connected storyline was to have concluded in 'Avengers: The Kang Dynasty' in 2025 and 'Avengers: Secret Wars' in 2026.
It wasn't long after that that Cretton was announced as director for 'The Kang Dynasty' as part of his big overall Disney/Marvel deal in the wake of 'Shang-Chi' doing well.
Now, though, after some release date shifts for both 'The Kang Dynasty' (to 2026) and' Secret Wars' (moving to 2027), the word has arrived via Deadline that Cretton has stepped away from the director's chair for the former movie.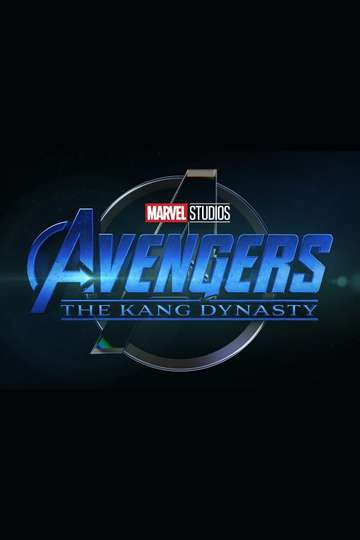 An upcoming film in the Marvel Cinematic Universe's sixth Phase and part of The Multiverse Saga. Plot unknown. Read the Plot
A future without Kang?
Between this news and rumblings about the future of Kang as a whole, it's looking increasingly likely that Marvel might be moving away from the character altogether.
Talking on the House of R podcast, writer Joanna Robinson (who has plenty of Marvel sources having written a huge book on Marvel's movies to date), mentioned that 'Quantumania' screenwriter Jeff Loveness, who had been on board to write 'The Kang Dynasty' was no longer working for the studio? The reason –– he'd been deep in planning the Kang storyline, but the studio appeared to be moving away from the whole idea.
It's far from a giant shock, though, since Marvel has been wrangling over how to deal with the Jonathan Majors situation. With the actor involved in a thorny legal issue, he's not exactly someone the company's parent Disney is looking to be in business with.
Thanks to the multiverse idea, there is scope for the studio to pivot away from him.
What else is Destin Daniel Cretton attached to?
Yet unlike Loveness, Cretton is staying on Team Marvel.
He's been busy working on the 'Wonder Man' series he co-created with Andrew Guest, which has been delayed because of the actors' strike. Now that is back in action, and he can dedicate more of his time to it.
Plus, Cretton remains attached to make the 'Shang-Chi' sequel, though that has no official release date yet.
From the sounds of it all, this is another wrinkle for Marvel, but the studio is naturally staying tight-lipped on its plans, so nothing is official until actual announcements.
Other Movies Similar to 'Avengers: The Kang Dynasty:'