Colin Kaepernick pens letter to Jets, asking to join practice squad in 'risk-free' plan
Colin Kaepernick is making an appeal to join the New York Jets as the team's practice-squad quarterback in the wake of Aaron Rodgers suffering a ruptured Achilles.
The former San Francisco 49ers quarterback wrote a letter to Jets general manager Joe Douglas asking to join their practice squad, wishing Zach Wilson "the best" in his role as the team's starter but saying "there are currently depth issues" at quarterback for them.
"I've heard that the backup spot is likely to be filled by a veteran quarterback," Kaepernick wrote in the letter, which was dated Sept. 21 and made public by rapper J. Cole on Instagram. "As much as I would love the opportunity to fill that spot, I'm writing you in hopes that you can imagine a much different approach involving me; I would be honored and extremely grateful for the opportunity to come in and lead the practice squad. I would do this with the sole mission of getting your defense ready each week."
Kaepernick laid out a pair of reasons why he thought he would be a good fit for the practice squad. First, he argued that it would help prepare the team for matchups against mobile quarterbacks in Weeks 4 (Patrick Mahomes), 5 (Russell Wilson) and 6 (Jalen Hurts). Secondly, he believes that the Jets signing him to the practice squad would allow them to "look at where I'm at football wise" and not put "any competitive pressure on Zach Wilson."
Kaepernick added that he believes a "confident" Zach Wilson "has the tools" to help the Jets reach the Super Bowl but added that he could be a "risk-free contingency plan" if that wasn't the case.
"I am sure of my ability to provide you with an elite QB option if, God forbid, QB1 goes down," Kaepernick wrote. "However, I know that there may naturally be uncertainties from you and possibly others about my playing abilities. This plan, I believe, allows me to be of great service to the team as a practice squad QB, while also giving you a low-commitment chance to assess my capabilities to help in any other capacity you may see fit."
Kaepernick has been out of the NFL since the end of the 2016 season, which marked the year he began kneeling during the national anthem. His contract with the 49ers expired following that season, and no team has signed him since then. However, he participated in a public throwing session attended by seven NFL teams in November 2019 after he scratched plans to work out at an NFL-sanctioned event. He also worked out for the Las Vegas Raiders in May 2022. 
While Kaepernick hasn't played in an NFL game since 2016, he vowed that he's in game shape. 
"Unlike many of the veteran QBs that have been named in the media, I've never retired or stopped training," Kaepernick wrote. "My training schedule has remained the same for six years; Monday through Friday, 5 a.m.-8 a.m. training on the field and in the weight room."
Kaepernick concluded his letter by listing four references: Michigan coach Jim Harbaugh (who coached Kaepernick for four seasons with the 49ers), UCLA coach Chip Kelly (who coached Kaepernick in his final season with the 49ers), Ravens coach John Harbaugh and Raiders owner Mark Davis. 
Cole wrote that he asked Kaepernick if he could share the letter, but the QB was reluctant before giving in. 
"My argument was that I believe the people and all organizations should know the truth about how hard he works and how much he still wants to play," Cole wrote. "And always has. In the end, he agreed to let me."
The letter was shared by Cole hours after the Jets reportedly came to terms on a deal with veteran quarterback Trevor Siemian to join their practice squad. New York's decision to add Siemian came just two days after Wilson struggled in its Week 3 loss to New England, leading to much scrutiny and outside calls for the team to add a veteran quarterback. 
---
NFL trending



Steelers' team plane makes emergency landing in K.C., no injuries reported


Taylor Swift is the 'biggest catch' of Travis Kelce's career, says Belichick


What We Learned in NFL Week 3: C.J. Stroud might be special; rookie DBs turning heads





Monday Night Football highlights: Eagles thump Bucs, Bengals outlast Rams


Philadelphia Eagles vs. Tampa Bay Buccaneers: Prediction, odds, picks


Sportsbooks win big in NFL Week 3 thanks to Cardinals, upsets





NFL top-10 rankings: 49ers hold top spot; Dolphins, Chiefs rise; Cowboys tumble


2023 NFL Week 4 odds, predictions: Picks, lines, spreads for every game


Cowboys know they failed in Arizona. Can they use loss as wake-up call?

---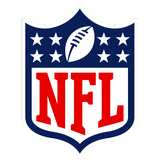 Get more from National Football League Follow your favorites to get information about games, news and more
---