Changes Likely for 'The Exorcist: Believer' Sequels
Preview
Universal has sunk more than $400 million into buying the rights to 'The Exorcist'.
'The Exorcist: Believer' performed solidly but didn't set the box office alight in the same way as 'Halloween'.
Director David Gordon Green may not necessarily return to direct the sequels, which are likely to see some creative tinkering on their way to screens.
Is the planned 'Exorcist' movie trilogy kicked off by last week's 'The Exorcist: Believer' bedeviled? Universal might be starting to think it is.
While David Gordon Green's first movie in what is imagined, like his 'Halloween' effort, as a three-movie franchise that follows up William Friedkin's original 1973 horror classic did decent if uninspiring business at the box office (it has so far made $46 million worldwide, which covers its thrifty $30 million budget), it needs to perform better to recoup a much bigger figure.
And the studio, according to The Hollywood Reporter, is considering changes going forward.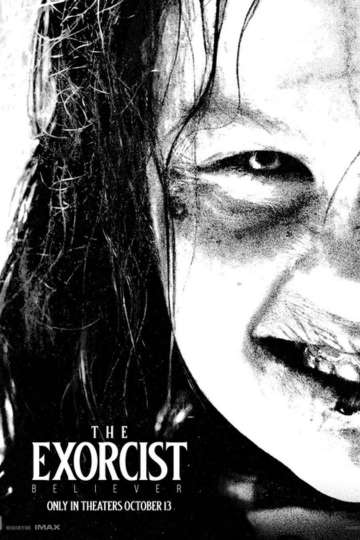 "Do you believe?"
Since the death of his wife 12 years ago, Victor Fielding has raised their daughter, Angela on his own. But when Angela and her friend Katherine disappear in the… Read the Plot
What has happened with the new 'Exorcist' movies so far?
Universal has already put $400 million into acquiring the rights to the movie franchise alone, even before the money it spent directly on the first film. And that puts a heavier amount of pressure on the new trilogy to perform.
The Reporter's story doesn't have specifics, but it is looking like there could be some creative tinkering for 'The Exorcist: Deceiver' and the other, yet-to-be-revealed third movie spawned from Green's first instalment.
A completed script is already in hand for 'Deceiver', though there could well be changes on that front.
And the studio has found ways to generate revenue from the title beyond any new films –– including fees for streaming the movie on Peacock and an 'Exorcist' attraction at Universal Studio's Halloween Horror Nights.
Will David Gordon Green return for the other movies?
While Green directed all three 'Halloween' movies and had previously said he'd be handling the new trilogy in the same fashion, recent statements from the director are making that look less likely.
Here's what Green told The Hollywood Reporter about his future plans:
"My intention is just to start making things, and as those plans come together, if I find myself in 'The Exorcist: Deceiver' director's chair, I'd be thrilled. But right now, I'm navigating it from a story perspective and looking at my realities of life as I pivot."
He's also been showing signs that he's ready to make other things besides horror movies. He does have creative outlets such as TV comedy 'The Righteous Gemstones', but on the big screen he was ready to step away from the horror genre until Blumhouse boss Jason Blum dangled the idea of the 'Exorcist' movies in front of him.
However it all works out (and whoever ends up making it), we are still likely to see 'The Exorcist: Deceiver' in 2025.
Other Movies Similar to 'The Exorcist: Believer':