Buffalo Bills made a philosophical change with Josh Allen in win, but is it sustainable?

Henry McKenna
AFC East Reporter
The Buffalo Bills didn't exactly get right in their 24-18 win over the Tampa Bay Buccaneers in Week 8. But for a Buffalo team that has played beneath themselves for three straight weeks, the Bills' performance on Thursday was a vast improvement.
There was one sequence in which the offense shot itself in the foot. Quarterback Josh Allen threw an interception, which Baker Mayfield converted into a quick touchdown and capped off a 10-point run in 54 seconds. 
There was also a sequence where the defense shot itself in the foot. On the Buccaneers' penultimate drive, the Bills committed a facemask penalty on a fourth-down sack that, rather than ending the game, gave life to what ended up being a touchdown drive. That touchdown came on a pass that grazed cornerback Christian Benford's helmet. And the two-point conversion that followed came on a high, tipped pass that fell inexplicably into the hands of tight end Cade Otten.
Bad play and bad luck. But only in small doses.
It was a whole lot better than the 60 minutes of mess that we've seen in the last two weeks, with their narrow victory over the New York Giants and their narrow defeat to the New England Patriots.
If there was a clue to how the Bills offense would get their groove back, it came during Allen's press conference.
"I need to think a little bit less and just play football," Allen said last week.
It was Allen's legs — not his arm — that began to get the Bills offense right. For the most part, he took what the defense gave him (except for the interception, an attempted screen pass that he should have turfed). Allen checked down, when appropriate. He found holes in the intermediate. And he never forced the ball to Stefon Diggs, who the Buccaneers focused intently upon covering with a large portion of double teams. And then when the rush came or the receivers were covered, Allen took the yards in front of him. With his legs.
He had seven carries for 41 yards and a 13-yard rushing touchdown to go with his 324 passing yards, two passing touchdowns and an interception.
After leading the team in rushing in 2022 (124 carries, 762 yards, 7 TDs), Allen was averaging just four carries for 21 rushing yards per game. It was clear the Bills wanted to keep their quarterback out of danger, particularly when he was making some absolutely irresponsible decisions in the open field — where he found himself attempting dives into contact and over defenders. It resulted in way too much mileage on the body for one of the two most talented throwers in the NFL.
But after a few weeks of inconsistent offense and lackluster energy in the first quarter (when they had not scored a single point from Week 5 through Week 7), Buffalo needed a spark on offense. And there was some thought that spark might come from Allen running the football.
"It's a good point," McDermott said on Monday.
The beauty of what Allen did on Thursday night came at the end of his runs. He slid. He fell forward without taking a hit. He actually took care of himself. 
Of course, he did take a hit on a rollout pass that seemed to flare up his shoulder injury — which will be worth monitoring next week. But when it came to designed runs or upfield scrambles, he avoided big hits. 
"Everything in moderation," McDermott said prior to the game.
Allen picked up first downs and touchdowns. It made a massive difference for the offense. It even helped the passing game.
You could see how Allen's rushing prowess moved the defense on Dalton Kincaid's touchdown in the first half. Buccaneers linebacker Lavonte David cheated toward the line of scrimmage after Allen scrambled. That created a gap in Tampa's zone — which Allen swiftly exploited. Kincaid cut upfield and ran into the end zone untouched for the first score of the rookie tight end's career. And that was the biggest catch on a big night for him. 
With tight end Dawson Knox going on injured reserve for wrist surgery, Kincaid finished with five catches for 65 yards and the touchdown.
The offense, on the whole, looked healthier from top to bottom. Diggs might not have put up huge numbers, with nine catches for 70 yards. He did, however, make a first-down catch with two minutes left that all but clinched the win for that. But all that defensive attention gave life to big games from Khalil Shakir, with six catches for 92 yards, and Gabe Davis, with nine catches for 87 yards and a touchdown.
The question is whether this is a permanent solution for the Bills.
Can the Bills really keep letting Allen into harm's way?
The Bills went into this season with a clear goal: Ask Allen to throw more and run less. The reasoning is obvious. Look at Cam Newton's career when compared to that of Matthew Stafford. Newton was drafted two years after Stafford. But it's Stafford who is still in the league — and at the center of a proficient passing attack (even despite its putrid offensive line). Stafford won a Super Bowl after Newton was forced to retire. And it's easy to see why Newton saw his physical decline before Stafford — Newton was a physical, running quarterback.
The Bills signed Allen, 27, through the 2028 season. He is the kind of quarterback that teams dream of having at the center of their offense. After all, he already has a shoulder injury. Last season, he was playing through and elbow injury. The hits are taking their toll.
They must weigh their urgency to win a championship in his prime against using him as a runner in ways that will actively shorten that window. 
Prior to joining FOX Sports as the AFC East reporter, Henry McKenna spent seven years covering the Patriots for USA TODAY Sports Media Group and Boston Globe Media. Follow him on Twitter at @henrycmckenna.
---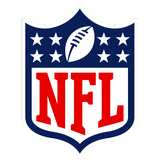 Get more from National Football League Follow your favorites to get information about games, news and more
---