Bills need Josh Allen to take step forward but he's making same old mistakes

Henry McKenna
AFC East Reporter
Josh Allen must have expected a quarterback duel in Week 1 when he faced off against the New York Jets and Aaron Rodgers. But even after Rodgers went down with a season-ending injury and the Buffalo Bills took the lead, Allen kept playing like he needed 30 points to win.
Allen missed the memo: Zach Wilson had taken over as Jets quarterback.
In an overly aggressive performance, the Bills QB threw three interceptions and lost a fumble — accounting for all of his team's turnovers. Three of his four turnovers came in the second half. That gave great field position to Wilson, who frankly needed every yard of help from Buffalo.
"Trying to force the ball," Allen said of his performance after the game Monday. "Same s—, same place, different day."
The Bills went as Allen went in 2022, with the quarterback having a massive impact on the outcome of the game. And, yes, quarterbacks always have a massive impact on every team. But Allen was particularly influential, leading the team in passing and rushing yards last season — along with leading the NFL in red-zone turnovers. He dictated how their offense went, and it was rare to see the defense lift Buffalo to victory. So, really, Allen dictated wins and losses for the Bills. 
It was more of the same in Week 1 of 2023.
"I hurt our team tonight. I cost our team tonight," Allen said. "This feels eerily similar to last year, and I hate that it's the same. I do."
Coach Robert Saleh and the Jets seem to have a little special sauce against Allen — even if All-Pro corner Sauce Gardner had a rough game against Stefon Diggs. The Jets upset the Bills at MetLife similarly last year when Allen threw two interceptions and zero touchdowns in Week 8. Even in Buffalo against the Jets last year, Allen didn't look like himself, with 147 passing yards and a touchdown. But Buffalo won that game. Why? Allen had zero turnovers.
This offseason, the Bills made an effort to run it back from a personnel standpoint. They wanted to get their salary cap situation under control after signing Allen to a long-term deal. So they let linebacker Tremaine Edmunds go in free agency and, for the most part, kept out of the mix for big-splash acquisitions. 
The idea seemed to be that Allen could take a leap forward in his development. The Bills could keep almost everyone in place, because Allen's improvements — even slight — could take them to the Super Bowl. Allen has every physical tool — and then some — to play quarterback in the NFL. His technique isn't without flaw, but he makes up for it with his tremendous arm strength. 
The only skill he needs to hone is decision-making. 
"He's capable of playing smarter as well, and he's got to do that for us," coach Sean McDermott said on Monday.
The only time we've seen Allen play under control was from 2019 to 2021. Under former offensive coordinator Brian Daboll, Allen kept his mistakes to a minimum. Daboll had Allen's interception percentage down to 1.7 in 2020. It's just one game, but it's up to 7.3% in 2023. It was 2.5% in 2022.
It seems like, no matter what the Bills coaches say to Allen, he keeps playing like a gunslinger.
"I'm telling him [during the game] that we got to be smarter, he knows better and he can't do that," McDermott said. "The coaches are doing the same. Listen, he's hard on himself. You guys know him. He's hard on himself. He wants to win and sometimes that's when the times get the best of him and so just taking what the defense gives you. And that's a good defense."
Can Bills win a Super Bowl with Josh Allen as their QB?
[Do you want more great stories delivered right to you? Here's how you can create or log in to your FOX Sports account, follow your favorite leagues, teams and players and receive a personalized newsletter in your inbox daily.]
Offensive coordinator Ken Dorsey called a good game on Monday night. He's not to blame for the play selection. But the question remains: Why can't Dorsey and McDermott seem to reach Allen about his decision-making? Why can't they coach him into a place where he's avoiding these catastrophic performances?
The coaches aren't the only people telling Allen to play smarter. Diggs approached Allen during the game to tell him to "be smart" on the sideline.
I'm not trying to be Chicken Little. The Bills are still my pick to win the AFC East. The sky isn't falling in Buffalo, even with a strange summer of theatrics from Diggs. The one thing I know for certain is that Diggs wants to see the Bills do things differently in 2023. While Diggs was a good teammate — lifting Allen up at multiple points during the course of the night — it's fair to say that this wasn't a different performance from Buffalo. The 2023 Bills looked exactly like the 2022 Bills.
Diggs might be losing patience. Bills fans are definitely losing patience. And what about the ownership group? Might they be losing patience with Allen, Dorsey and/or McDermott?
The good news is that Allen is primed for a few get-right games, with matchups against seemingly weak defenses in Las Vegas, Washington and Miami. But even if Allen makes better decisions in those games — and maybe even in a shootout against the Jaguars in Week 5 — the question will remain: Can he manage the game in a defensive battle? 
There is no way of knowing with Allen, whose ups and downs have led mostly to jubilation — followed by offseasons of frustration in Buffalo. He'll have to rein it in with more consistency if the Bills are to get through the deepest AFC crop in recent memory.
Prior to joining FOX Sports as the AFC East reporter, Henry McKenna spent seven years covering the Patriots for USA TODAY Sports Media Group and Boston Globe Media. Follow him on Twitter at @henrycmckenna.
FOLLOW
Follow your favorites to personalize your FOX Sports experience
---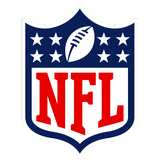 Get more from National Football League Follow your favorites to get information about games, news and more
---