Bills' Damar Hamlin will be active today. His comeback journey is bigger than football

Henry McKenna
AFC East Reporter
Damar Hamlin has been back for a while now. He played in training camp, preseason games and in-season practices. He fought his way back from cardiac arrest to full contact on a football field, where just a few weeks ago, he delivered a few tackles in preseason action.
Hamlin has already made a return beyond all odds.
I say all this to be sure we're not taking for granted the amount that he's already achieved — and to illuminate the tremendous mental and physical adversity he endured to get to this day.
What happens on this day? Well, you already know, don't you? The Buffalo Bills face the Miami Dolphins. But it's also about more than football.
The Bills safety will take the next big step in his comeback story. He will return to the field for a regular-season game. He is on the Bills' 53-man roster but has been inactive on game day for the first three weeks. In Week 4, he is expected to suit up.
Hamlin last played in a regular-season game against the Cincinnati Bengals on Jan. 2 when he collapsed on the field after suffering cardiac arrest. The medical staff at Paycor Stadium restored Hamlin's heartbeat on the field and an ambulance took Hamlin to a local hospital, the University of Cincinnati Medical Center, for recovery. He came out of a three-day, medically-induced coma on Jan. 5., and began communicating with the staff, his family and NFL fans. 
It's a testament to his love for the game — and his unbending will to get back on the field. It wasn't easy for him to get medical clearance. The Bills, for the sake of Hamlin's health, went through a rigorous process of getting him cleared with multiple doctors to ensure he could safely rejoin the team on the football field.
"I honestly would love to do this whole process under a rock, getting myself together and then pop back out when I feel like my best," Hamlin told reporters during training camp. "But I think there's strength in going through a process in front of everybody's eyes. It shows vulnerability and shows strength, shows perseverance, and that's things I would love to stand for."
No doubt he's an inspiration for what he's accomplished on the football field.
But there's also a lot that he's done off the field.
What Hamlin has done with the spotlight has been nothing short of remarkable. Through the donations on his GoFundMe page, he has built a robust charity "dedicated to the development, health & safety of youth through sports, engagement activities, training & programming," per the official website. Through that charity, Hamlin has led toy drives, championed AED access by bringing a bill to the House of Representatives and toured the country bringing CPR training to local communities and youth sports leagues.
All the while, he has worked to get back to contact — surely a difficult process given that his tackling a Bengals player was what caused the cardiac arrest. Doctors determined Hamlin suffered from a rare condition called comottio cordis where a blow to the chest at the exact wrong moment with a precise amount of force leads to the heart stopping.
"I made the choice that I wanted to play, you know, it wasn't nobody else's choice but mine," Hamlin said after posting three tackles in the Bills' preseason opener, a win over the Colts. "So, when you see my cleats laced up and my helmet and shoulder pads on, there ain't gonna be no hesitation."
When he fielded questions at that point in the summer, he had no certainty he'd make the roster. 
It was pretty clear Hamlin would make the team — but he was on the bubble, particularly after the Bills signed free-agent safety Taylor Rapp this offseason. Hamlin pushed through the deep group of young safeties, and found himself on the 53-man roster when the team made final cuts on Aug. 29.
"Yeah, how awesome is that? What a story of courage and faith," McDermott told "Good Morning Football" on Aug 30. "Just an unbelievable amount of willpower that he's displayed, really to not only us but to the country, to the world. It's just surreal in so many ways and now we're able to have him with us here to start the season, and what an inspiration he's been to us and many others out there in how he's approached this. We can't wait to see him play this year and watch how he's going to help our football team win games."
Hamlin has backed up Micah Hyde, Jordan Poyer and Rapp. With the Bills ruling out Poyer (knee) on Friday and Hyde dealing with a hamstring injury, Hamlin should see the field snap. Largely due to injuries to both Hyde and Poyer last year, Hamlin saw 80% of the team's snaps on defense and 18% on special teams. It's unclear how sizable his role will be on Sunday.
But with Hamlin, it's barely about how many snaps he plays or tackles he records. It's about celebrating that he's here. It's about celebrating how he's changing communities across the country. It's about watching him and making sure we appreciate every day, just like he seems to be doing.
Prior to joining FOX Sports as the AFC East reporter, Henry McKenna spent seven years covering the Patriots for USA TODAY Sports Media Group and Boston Globe Media. Follow him on Twitter at @henrycmckenna.
---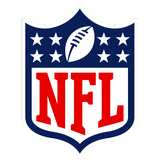 Get more from National Football League Follow your favorites to get information about games, news and more
---