Bill Belichick can't blame anyone but himself for Patriots' collapse

Henry McKenna
AFC East Reporter
In Bill we trust … no more.
The New England Patriots are officially entering an era of uncertainty. While fans had hammered that motto — "In Bill we trust" — for over 20 years, there isn't much faith in the head coach at this stage of his career. They booed the Patriots at Gillette Stadium for the duration of the 34-0 blowout at the hands of the Saints. They rip him on social media and sports-talk radio. It ain't pretty.
It's normal for Belichick to assemble an objectively underwhelming roster on paper. His team usually looks like a band of misfits. What stands out is this year, they actually look objectively underwhelming on the field, too.
In Week 5, his team set a new record for their largest deficit at home in the Belichick era. The Patriots have started 1-4 for the first time since 2000, before Brady's arrival. This is low — so low that I'll admit I feel bad for Belichick. This season has been a bit like watching Peyton Manning throw back in 2015. I remember, of course, that Manning won a Super Bowl, but it was not because of his passing prowess. His arm strength didn't dwindle so much as it collapsed like a star.
That's the level of collapse we're witnessing in New England. Belichick's 2023 Patriots have been thoroughly outclassed over the last two weeks. They are entirely out beyond their depth. Quarterback Mac Jones has watched his career dissipate into shambles. The defense has trended the same way, because while they were able to hold off good offenses earlier in the year, they couldn't stop the Saints, who averaged 15.5 points per game prior won 34-0 in New England. The defense is Belichick's baby. But he had a blowout on his hands.
The Patriots are currently one of the worst teams in football. They might be the worst. And it has been many years in the making. We all should've seen it coming, if not for the prevailing wisdom — even in the media — not to doubt Belichick. Why? Well, just look at what happened to Trent Dilfer, who jumped the gun on predicting the decline of Brady and Belichick back in 2014, just before the organization went on a Super Bowl winning streak and doubled their collection of Lombardi Trophies.
But right now, it feels safe to say what Dilfer said back then: They're not good anymore.
For most NFL fans, there is probably a sign of relief. Finally, the Patriots are irrelevant.
For objective observers and appreciators of the game, it's a pitiable situation: seeing the emperor without his clothes. 
Belichick is a truly great coach. One of the greatest of all time. And it's almost unbelievable to see him at the helm of a hapless team like this one. I'm not going to pretend I think Brady was the singular reason for the franchise's six Super Bowls. He and Belichick are both to credit for the dynasty. I believe the two deserve roughly a 50-50 split on credit for those six Super Bowls. 
Yes, Brady was the quarterback. Yes, Brady won a Super Bowl without Belichick. And Belichick has driven his team into the basement of the league. But remember: Belichick has been the coach and the general manager. And if we're going to slam him for his mismanagement of personnel at this stage of his career — which I'm about to do — then we absolutely have to credit the man for his incredible success as a GM during the team's winning decades.
The Boston Boys Reunite: Patriots stars Julian Edelman, Rob Gronkowski, and Red Sox star David Ortiz discuss Boston's 'championship era'
Let's talk about the talent problems on this Patriots team.
Look back at Belichick's drafts for the past five years and you'll see way too many misses, particularly in the first round (Sony Michel, Isaiah Wynn, N'Keal Harry, Mac Jones, Cole Strange). Look back at his free-agency moves over the past five years and you'll see way too many misses, particularly on his big-budget spends (Jonnu Smith, Nelson Agholor, JuJu Smith-Schuster, Davon Godchaux). 
Look at the receiver position. Oh goodness gracious, the receiver position. You'll see the most glaring Achilles' heel of Belichick's phenomenal career as a GM. That position is crucial because of who Belichick decided to draft and put into the team's quarterback position: Jones. Prior to his steady decline over the past two years, Jones looked like a competent distributor and game-manager at quarterback. He looked like a guy who could at least get the ball into the hands of playmakers.
But that only works if you have playmakers. The Patriots have failed, year after year, to spend money and draft picks on the right ones. This team spent money on Smith-Schuster instead of Jakobi Meyers this offseason. This team drafted Tyquan Thornton (50th overall) instead of George Pickens (52nd overall) in the 2022 NFL Draft. 
This team spent $22 million over two years on Agholor in 2021. The Patriots spent a first-round pick on Harry in 2019 instead of Deebo Samuel, A.J. Brown, DK Metcalf or Terry McLaurin. And then there were the missed opportunities on the trade market: Stefon Diggs, Tyreek Hill, Davante Adams, Brown, Amari Cooper and plenty of others.
"No matter how good of cook you are, you cannot make garbage taste good," a source close to Jones told FOX Sports on Sunday after the game. "Even if it was not Mac at QB, what QB would want to play here under these conditions?"
There have been some elements of Belichick's coaching and team-building style that have worked without Brady. But the team's inability to land top-tier playmakers for a rookie QB on his rookie contract — those are just the fundamental basics of team-building. That's one thing a GM must do. And Belichick can't seem to figure out how to do it.
This team's issues go deeper than receiver, than quarterback, than even offense. 
Because, as we pointed out, Belichick's defense allowed 34 points on Sunday to what previously looked like a pretty subpar offense. There are plenty of issues with how Belichick has built this unit, which has totally fallen apart after losing its two best players: edge Matthew Judon and cornerback Christian Gonzalez. They are, not coincidentally, two of the most important recent successes for Belichick as GM, with Judon being the crowning jewel of a historical spending spree in free agency in 2021 and Gonzalez going in Round 1 in 2023.
Has Bill Belichick's legacy taken a hit with Patriots' ongoing struggles?
But the defensive personnel looked odd this offseason, with versatility for days. It was briefly touted as a positionless defense. But clearly, they had too many jacks of all trades and masters of none. They chose not to replace free safety Devin McCourty. And it has burnt them. They chose not to make any clear upgrades except Gonzalez. And it has burnt them.
Assistant head coach Joe Judge plastered the message, "No one is coming. It's up to us," on hooded sweatshirts in the locker room. And it's true. At the time, it was a message of encouragement. But now, it's just sad.
[Want great stories delivered right to your inbox? Create or log in to your FOX Sports account, follow leagues, teams and players to receive a personalized newsletter daily.]
I genuinely don't know where the Patriots go from here. I genuinely don't know what owner Robert Kraft should do next. New England is going to lose most of their remaining games. Belichick is going to experience overwhelming embarrassment in his pursuit to top Don Shula's all-time wins record.
There's light at the end of the tunnel. Maybe the Patriots can lose enough games to win the sweepstakes for USC quarterback Caleb Williams at the top of the NFL draft (or another one of the highly touted prospects). And maybe Belichick can make good use of the $80 million in salary cap space, third-most, during free agency in 2024. But will Kraft let Belichick make those calls? The coach's body of work — since his arrival — speaks to him deserving more time. But over the last four years? Well, it's complicated.
As I said, in Bill we trust … no more.
Prior to joining FOX Sports as the AFC East reporter, Henry McKenna spent seven years covering the Patriots for USA TODAY Sports Media Group and Boston Globe Media. Follow him on Twitter at @henrycmckenna.
---
NFL trending



Colts, Jonathan Taylor agree to massive 3-year, $42 million extension


'Swifties Effect': How Taylor Swift is affecting Travis Kelce, NFL player props


2024 NFL mock draft: Bears transform their offense with top two picks





2023 NFL Defense Rankings: Team Pass and Rush Stats


Week 5 Blazin' 5: Can Steelers cover? Eagles stay undefeated?


Las Vegas Raiders vs. Green Bay Packers: Prediction, odds, picks





2023 NFL Week 5 odds, predictions: Picks, lines, spreads, results for every game


By extending Jonathan Taylor, Colts tie him together with Anthony Richardson


2023 NFL Week 5 odds, best bets: Look for Chiefs to score big, Eagles to cover

---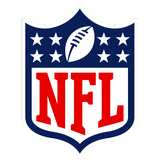 Get more from National Football League Follow your favorites to get information about games, news and more
---