Becoming Tom Brady's best friend isn't easy. Saying goodbye is even harder

Henry McKenna
AFC East Reporter
You would think you had walked onto the set of "Top Gun."
Tom Brady chucked around a football on the beach with Rob Gronkowski, Julian Edelman Danny Amendola and others. And while Brady has — for 23 years — practiced his throws with the intention of winning another Super Bowl, the quarterback got an opportunity to truly play. To mess around. To enjoy a game of pickup with his buddies.
It was his retirement party. Tequila and jet skis were involved.
Many of his best friends — both from the NFL and other walks of life — were there to celebrate the seven-time Super Bowl champion QB. It brought closure to the career of the former New England Patriot and Tampa Bay Buccaneer.
"It was awesome to see like the closest guys that had been there with him to celebrate," veteran NFL quarterback Brian Hoyer told FOX Sports.
But there was also a fair amount of ribbing.
"We were like, 'Hey, this is just for the first retirement, there's got to be another party for the second. You know, you've retired twice,'" Hoyer said with a laugh.
The party was one big "aloha"; the kind of thing that's both a "goodbye" and a "hello." The Hawaiian word aloha is a common greeting, but it actually means something more significant: love, peace and compassion. When the Patriots honor Brady at Gillette Stadium on Sunday, the ceremony will likely have a similar message: Aloha.
If there's anyone who knows how hard it can be to say goodbye, it's Brady's best friends from the NFL. Football builds profound relationships — friendships that can't form in a typical work environment. The league is also transactional and inevitably, players have to go their separate ways. I chatted with Brady's best NFL friends, from Gronkowski to Edelman to Hoyer to Wes Welker, to get a sense of what that experience was like for them.
Hello
Players will admit the obvious: Brady isn't an easy man to befriend.
He's a superstar. It's not easy getting within five feet of him. Most of Brady's best NFL friends met him at a time when he had already won three Super Bowls. But that isn't to say he's unkind or aloof. Longtime Patriots teammate Matthew Slater described Brady as "gentle," saying he was generous with his time and introduced himself to every new player who entered the building: "Hi, I'm Tom."
But just when you think you know a guy…
As Brady began to bring teammates into his inner circle, the quarterback had a unique way of showing the love. Right around the time Brady probably began to consider these guys his best friends, they thought they were in his doghouse.
"It definitely started off rocky. Definitely started off with him swearing at me, telling me he's never gonna throw me the ball again," a laughing Gronkowski told FOX Sports this week. "Off the field, [he was] always great, always kind. It was always on the field that he would be saying things like that, because he just wanted you to be the best player you could be. And that's how he went about it. And it always worked."
During Gronk's rookie season in 2010, Brady made him stay after every practice for at least 20 minutes to catch more passes. "It was like training camp all season," Hoyer said. Brady wanted Gronkowski to be one of the best players on the team. Immediately. So Brady and Gronk made it happen together — though not without a little extra suffering by the tight end. 
It paid off. In 141 games together between the Patriots and Buccaneers, Gronkowski caught 620 passes from Brady for 9,275 yards and 93 touchdowns, according to StatMuse.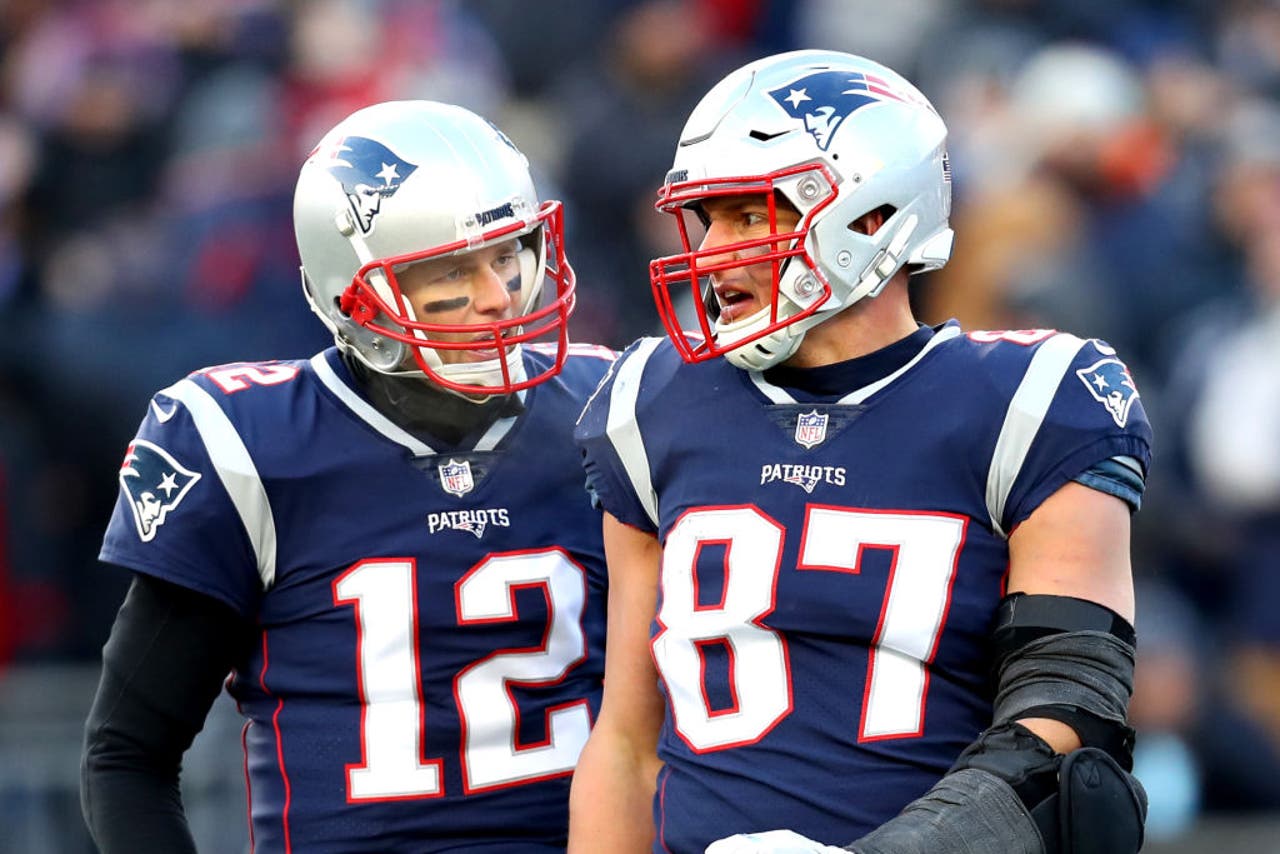 Seeing the immense potential of Rob Gronkowski, Brady challenged the tight end early in his career. (Photo by Maddie Meyer/Getty Images)
Brady was hard on Welker, too, after he arrived in a 2007 trade from the Miami Dolphins. Welker, however, was already an established veteran. So they had more of a back-and-forth.
"I think the first year, I was kind of sick of him," Welker said. "We're just trying to get on the same page with everything. There's a lot of conversation, a lot of cussing and stuff like that. And I think over time — us getting on the same page and having those real conversations and everything else — [it] made me a better football player. … Even though it was rough early on, I think we gained a mutual respect for each other."
Slater remembered Brady getting after Welker, Gronk and Edelman so hard that he thought he might have to separate them. He remembered thinking: "Are they going to come to blows?" 
I'll spoil the ending: They did not come to blows.
They'd fight, yes, but like brothers.
That brotherhood took time to develop — and, apparently, a healthy amount of MFing.
Edelman joined the team as a seventh-round draft pick out of Kent State in 2009 and converted from quarterback to receiver upon joining New England. He was a longshot to make the team, particularly with Welker already playing the positions Edelman hoped to learn: slot receiver and return man. If making the team wasn't enough to worry about, Edelman also had to manage the mystique of Brady every time they stepped on the field together — all the more intense because Edelman had been a massive fan of Brady's growing up.
"There's an intimidation factor, because you've been watching this guy since you were so young," Edelman told FOX Sports. "But then also, there's a you-don't-want-to-disappoint-him factor. Because ultimately, his opinion carries a lot of weight when it comes to the receiver position."
The young pass-catcher spent his first offseason in L.A. — a decision he made essentially for the sole reason of staying close to Brady. Anytime Brady wanted Edelman present for a workout, he'd be there. It started slow, with Edelman getting only intermittent calls from Brady. But as the offseason progressed, they were on the field all the time together.
"Then when we started practicing — two or three times a week together in March, April — that's when I can remember you sitting at his house in Brentwood. Giselle's walking by, we're drinking a green smoothie," Edelman said. "And that's when I was like, 'Oh, wow, that's pretty cool.' Yeah, but he was also very cool in making me feel like one of the boys even when I was at a young age and a young point in my career."
2023 AFC East Preview ft. Bills, Dolphins, Jets & Patriots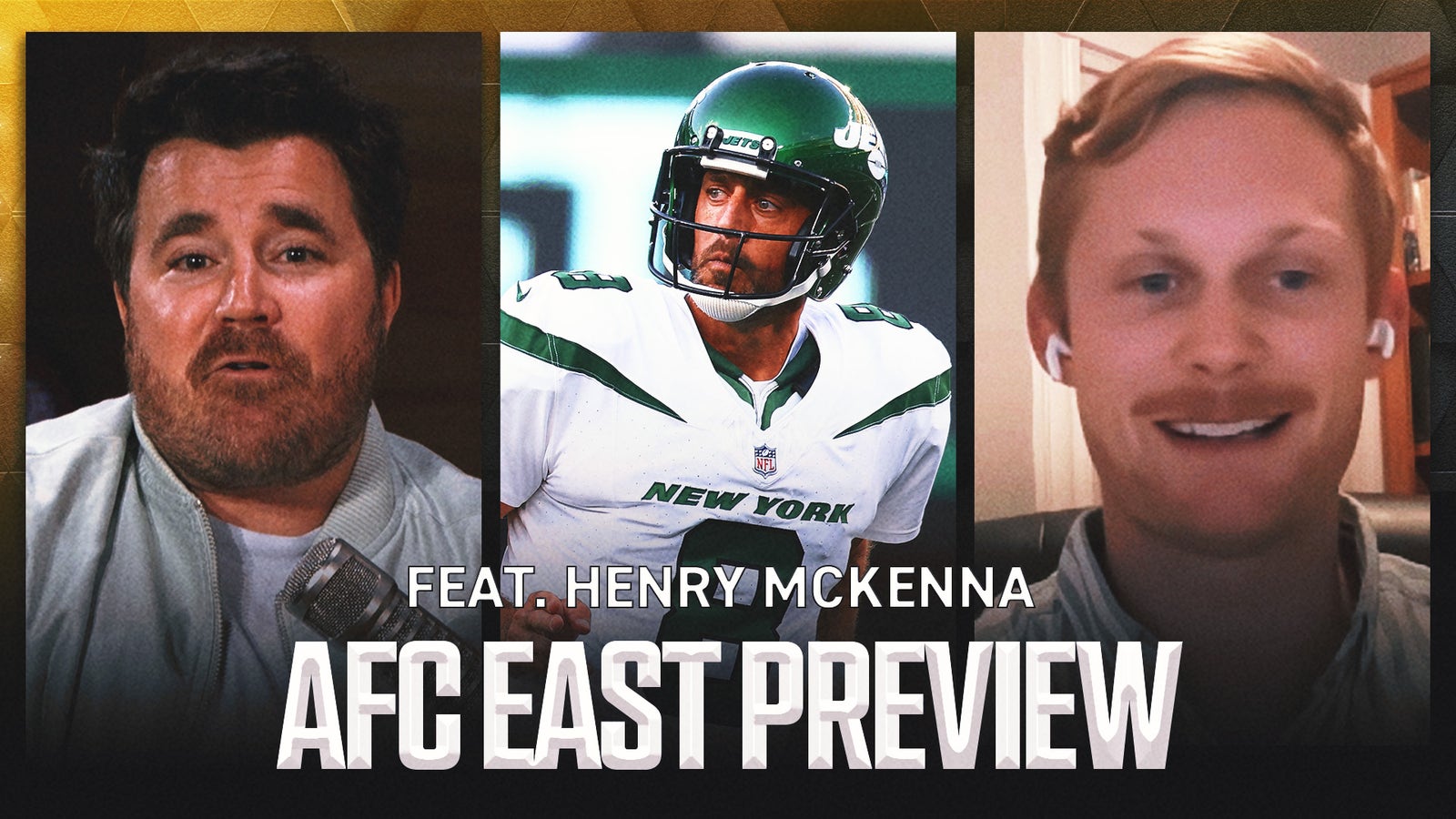 Hoyer was similarly starstruck with Brady early on. 
When Hoyer earned the backup QB gig late in the 2009 season — roughly October or November — Patriots offensive coordinator Bill O'Brien invited Hoyer to a weekly Saturday meeting with Brady. Hoyer had to make an embarrassing admission: "I don't have his phone number. … I don't want to bother the guy." O'Brien laughed it off, gave him Brady's number and they all met. Slowly and steadily, Hoyer broke down the wall and found himself feeling not just comfortable with Brady — but in a true friendship. 
And the way you know you're truly Brady's friend? He gets on you about football.
One example? 
Hoyer was hanging with the offensive line during a break when Brady came up to his backup.
"He was like, 'Hey, what do you do on this play?' And he rattles off some long play that I don't even know," Hoyer said, admitting to Brady he didn't know the play. "So then he was like, 'Ah, maybe you should go f—ing study in case something happens to me this week.' And I was like, 'Oh, s—, OK.'"
Brady built up his best friends and challenged them relentlessly — all in the name of winning a Super Bowl. He was the big brother, pulling his siblings' strings.
"He wasn't being hard on me just to be an a–hole," Gronk said. "He was being hard on me because he wants to see me be the best player that I could possibly be."
In the case of Welker, Brady would approach him after a practice full of heated exchanges and tell him how much he loved him.
"Babe, I just wanted you to just kind of do this," Brady would say, showing Welker what he should have done on a route that he'd supposedly botched.
"Dude, I'm about to fight you right now. This was not the conversation we had out there on the field," Welker would say. "And I'm right."
Eventually, they'd sort it out. 
Brady was an emotionally intelligent leader and friend. Though he was ruthless on the field, he made peace in the locker room. He kept an eye on his best friends to make sure that he was pushing them as hard as they could possibly go — but no harder.
"He was very gentle [in the locker room] and in terms of how he dealt with people," Slater said. "He was always mindful of the way people felt and wanted everyone to be comfortable. And I think he just showed a lot of love. You knew that Tommy cared about you."
Before long, Friends of Brady would find themselves with Brady, golfing at The Country Club in Brookline or catching footballs on his private field beside his Montana home. Or, even more fun, they'd find themselves on a plane to the Kentucky Derby. You've probably read or heard about these (in)famous retreats. Brady and his best friends would meet in Boston and take a plane to the race — all in the name of … "really just the camaraderie," according to Welker.
So wholesome. Definitely wholesome.
"The plane flights, where we're going from Boston to the Kentucky Derby, were sometimes more epic than the actual Derby," Welker said. "We're just doing normal stuff. Talking trash. We're all dressed up. Some of the guys have already lost all their money to bet on the horses [during card games on the plane]. Some guys got off the plane super excited. Others are completely depressed. The highs and lows of the weekend are pretty epic."
Surprise, surprise: Welker's favorite Derby memory was "probably when I won all that money." He then made it rain $100 bills — handing them out to whoever was nearby.
At that point, these players were made, in a "Godfather" sense of the word. Brady took care of them on and off the field like they were family.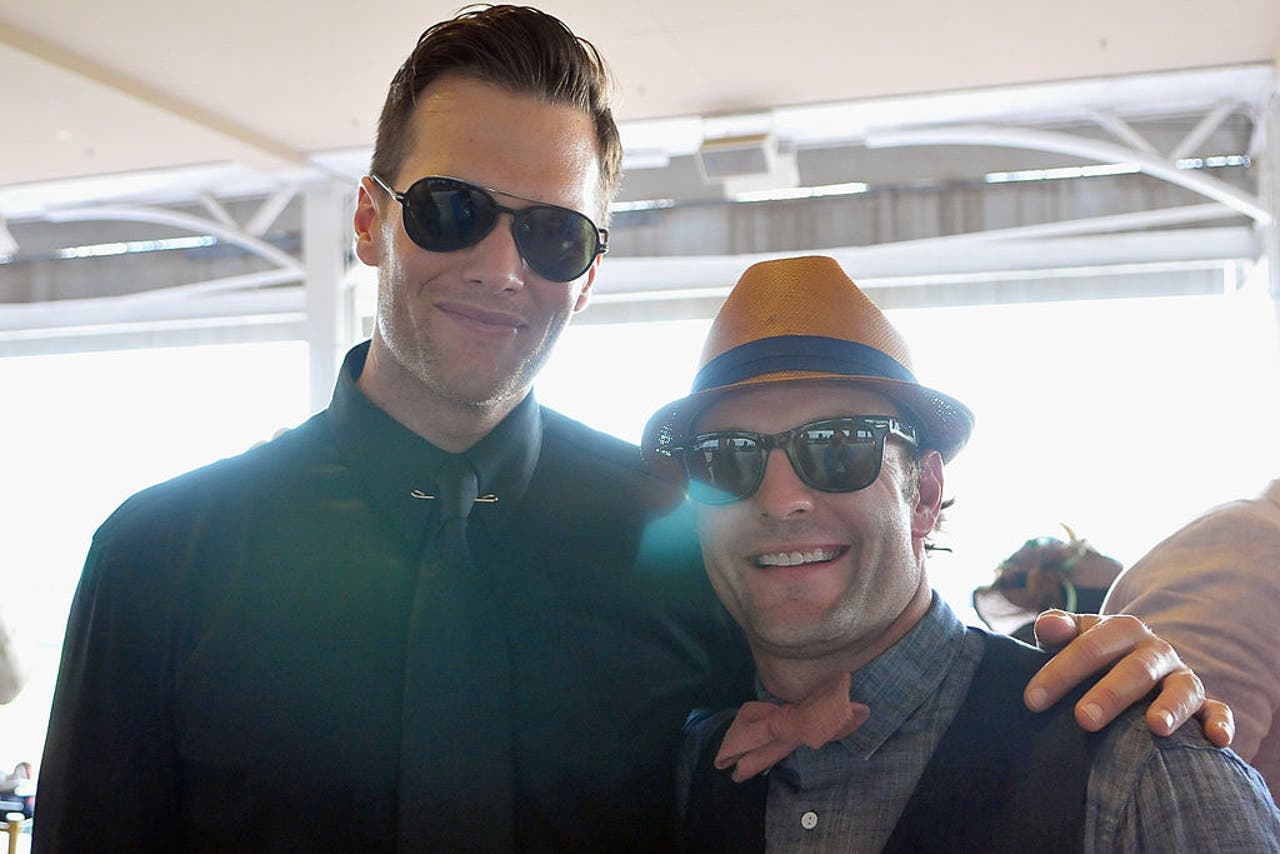 Brady and Welker had their battles on the field, but they shared a mutual respect — and a few trips to the Kentucky Derby. (Photo by Stephen J. Cohen/WireImage)
Goodbye
Because the NFL is a transient space, eventually the time came for the players to say goodbye. Often abruptly. Welker signed with the Denver Broncos in free agency in 2013 after a contentious contract standoff with the Patriots — one of many he had with the team. Ultimately, Welker did what was best for himself and his family. That meant disappointing his good friend Tom.
"That was probably the hardest part of leaving — the friendships made, and especially with Tom and the chemistry that we'd built over those six years together," Welker said. "It's never easy to make those decisions and, to me, that was the hardest part of that decision."
Brady wasn't exactly thrilled either.
"He knew where I was coming from with everything," Welker said. "We had our conversations, but I think he understood. I still don't think he was happy about it. But you know, I think he understood it."
The NFL can be brutal on friendships. Free agency, trades, retirements, cuts, waivers — there are so many ways for players to end up on different teams. Gronkowski first decided to retire in 2018. He was reduced to tears when he called Brady to let him know.
"It was a little tough. I told him, 'I'm retiring from football.' I was definitely teary-eyed giving him a call because I know just how deep down that we have a connection on the field and off the field," Gronk said. "It was hard to say goodbye to someone — to the greatest player to ever play the game. And I'm leaving the game of football before he is. And he's been in the game before me and he's been in the game after me. … Because we just know how deep of a friendship and relationship we have from the game of football."
Of course, Gronk's retirement didn't last long. He eventually came back to play two more seasons with Brady in Tampa from 2020 to 2021 — a testament to the brotherhood the two men share. Brady is basically the only starting quarterback Gronk played for. There were a few games here and there when Gronk caught passes from someone else. But Brady was Gronk's guy. 
"He was definitely my quarterback. I didn't see any other way of me playing with another quarterback while he was playing," Gronk said. "We're not teammates on the field anymore, but we're going to be teammates for life."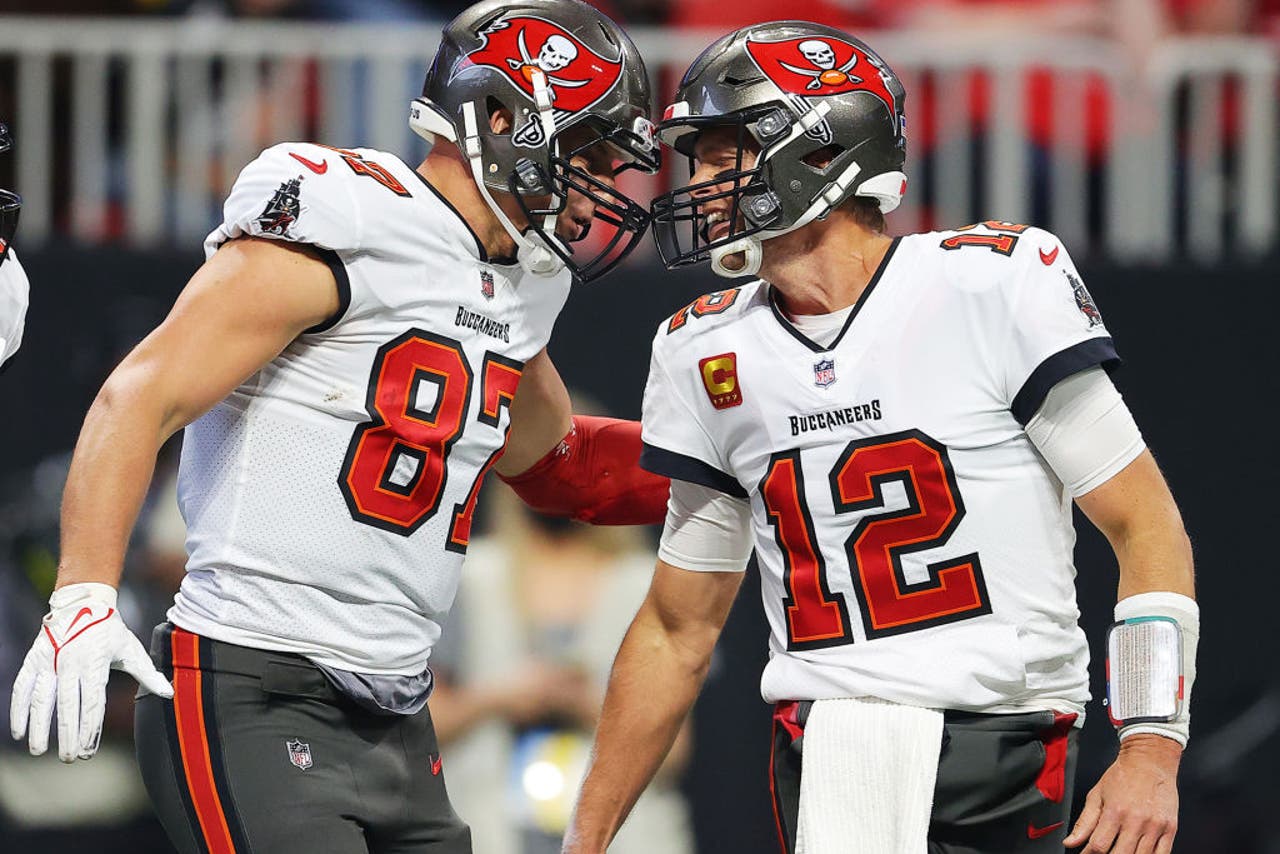 Gronk and Brady won a Super Bowl together in Tampa and overall combined for 93 touchdowns in 141 games. (Photo by Kevin C. Cox/Getty Images)
Gronk, like a handful of Brady's best friends, had the experience of saying goodbye a few times. Gronk officially retired from the league after the 2021 season. Hoyer, who has experienced a journeyman career, spent three stints in New England (2009-11, 2017-18, 2020-22). Each time he left, he had to say goodbye to Brady.
The first time Hoyer left, he did so in a tough spot. The team cut him and he felt he had to start thinking about his next career. But Brady lifted him up, telling him to stay positive and keep working and an opportunity would come. (Brady was right.) Hoyer's career, ultimately, led him to a spot where he actually chose to leave Brady in 2018 — the last time they played together. The Patriots cut the backup QB in hopes of re-signing him, but they needed to juggle a few players on the 53-man roster. That opened the door for the Indianapolis Colts to make a substantial offer. Hoyer didn't want to leave. Brady told him — after hearing how much the contract was worth — that Hoyer needed to take it.
"To me, that's another way of being a true friend," Hoyer said. "I'm sure he would have loved me to stay around because it would've been our fourth year back together. But he gave me that advice."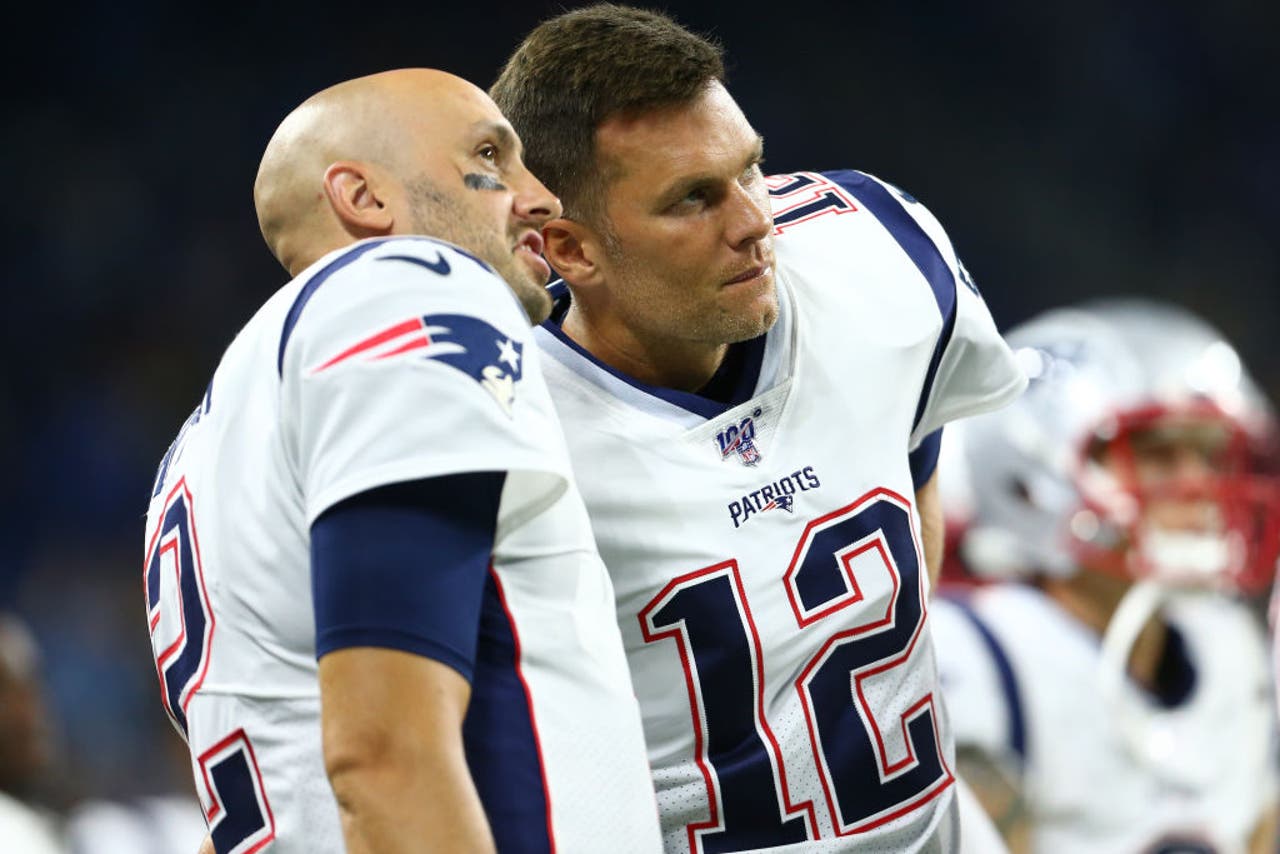 Hoyer backed up Brady for three stints in New England, but Brady listened and provided his advice when Hoyer thought it was time for him to leave. (Photo by Rey Del Rio/Getty Images)
It was different for Edelman, whom Brady left behind in New England in 2019.
It was the move no one could believe would ever really happen. Brady and Bill Belichick had been the unstoppable pair. Even with all the rumors (and clear examples) of tension between the coach and quarterback, most people thought they could stay together a little longer and retire together. But Brady signed his two-year, $50 million deal with the Buccaneers and left the Patriots.
"It was kind of surreal, just because you didn't really — you didn't believe it," Edelman told FOX Sports. "And then, when it came out, and he signed, as a professional athlete you know this is a business where guys are in and out all the time. Now, it's different, because it's Tom Brady, who was there for 20 years, but you try to handle the emotion with that same kind of thought process. Because, yeah, he wasn't there. But we still had to go out and play football games and try to win without him. 
"You press on it for a day or two, where you're like, 'Man, this sucks. That's the end of something really cool.' But then you're a mercenary. So, yeah, you have to flip the switch and turn the page."
Slater admitted that he, too, felt jilted at first.
"It was hard. I think I processed it in my own way. You know, I was happy for him, obviously," Slater said. "But I was a little pissed, like, 'Hey, man, this is our guy and our guy's going to a different team.' But you know, that's the nature of the business. Those thoughts quickly faded away. I was happy for him."
Fans in Foxoborough can no doubt relate to Edelman and Slater's emotional confusion. Perhaps that's the beauty of Sunday's ceremony: To give fans a chance to really say goodbye to Brady's career — even if the Patriots and their fans are simultaneously welcoming him back into the community after a few years (and a Super Bowl win) in Tampa. 
It's Hello and Goodbye for the fans, the players and the organization.
It's Hello and Goodbye for Brady, too. 
The last time he was at Gillette Stadium, he played against the Patriots — and he beat them. This time, it'll be different. The fans will celebrate him without reservation. The fans will say Aloha, and they'll have a small sense of what his best friends have experienced: saying hello and goodbye to the greatest quarterback of all time.
Prior to joining FOX Sports as the AFC East reporter, Henry McKenna spent seven years covering the Patriots for USA TODAY Sports Media Group and Boston Globe Media. Follow him on Twitter at @henrycmckenna.
FOLLOW
Follow your favorites to personalize your FOX Sports experience
---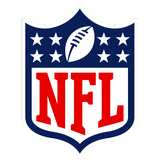 Get more from National Football League Follow your favorites to get information about games, news and more
---