Are Bills getting closer to or further from their Super Bowl aspirations?

Henry McKenna
AFC East Reporter
The Buffalo Bills didn't change a whole lot during the offseason, and it's beginning to show. They're dealing with the same inconsistencies that plagued them during the 2022 season, particularly on offense. 
Following the team's shaky win over the New York Giants on Sunday night, the Bills' inconsistency is enough to wonder whether it might interfere — yet again — with their ambitions for a Super Bowl during Josh Allen's championship window.
Now, credit to where credit is due, the defense has done a nice job dealing with the tremendous amount of injuries that unit has suffered. But the offense is relatively healthy. And still, the Bills are putting up bizarrely up-and-down performances in 2023. 
Buffalo has the fourth-highest variance in DVOA (10%) on offense, meaning the offense swings in efficiency from week to week more than all but three teams. Those teams are the Patriots, Cardinals and Bears. It's not good company.
Now, unlike those teams, the Bills also have their offensive DVOA (31.7%) in the top three with the Miami Dolphins and the San Francisco 49ers. That's great company.
It says something about the Bills that they can be in both categories. They are a team with a higher ceiling — if they can only figure out how to play better at a more consistent clip. Frankly, they could be the best team in the NFL, so long as they figure out how to avoid these stinkers.
Bills coach Sean McDermott addressed the growing concerns about the team's offensive variance.
"I think overall, we're continuing to find out who we are and what we do well," McDermott said Monday. "I think that's an ongoing process early in the year. What players fit into what roles? The inconsistency is — we've got to figure some things out here so we can get into a better rhythm earlier in the game."
In Week 6, the Bills seemed deeply out of sorts. For the second straight week, Buffalo didn't score a single point in the first quarter. In fact, the Bills couldn't put up points until the fourth quarter. Their offense simply couldn't move the ball. Their drive chart was very ugly against the Giants, a team that is allowing the sixth-most yards in the NFL. 
It was an unusual matchup for both teams, given that Giants coach Brian Daboll came from Buffalo and therefore has familiarity with the Bills offense. That can complicate a seemingly simple matchup. But even with that consideration, the Bills' Week 6 performance was in character for them this year — in that we don't know their character. We can't get a read on who these Bills are.
On Sunday night, Buffalo opened the game with a three-and-out. During the first half, their longest drive ended at six plays, with the final play resulting in a lost fumble. After the Bills bemoaned their slow start against the Jaguars — blaming, in part, their trip to London — Buffalo failed to correct course. They did it again against the Giants. And it nearly cost the Bills a win.
"We've got to look hard at that. We have not gotten off to a good start in the last two games," McDermott said. "And so we're doing work this week to figure out why, what we can do to improve that."
The problems do not start with Allen or receiver Stefon Diggs. If anything, they remain — just like last year — the stalwarts who make this offense hum. Allen got off on the wrong foot for the Bills, with a four-turnover performance in a loss to the Jets in Week 1. But since that game, Allen has logged just three turnover-worthy plays over the past five weeks. He has two interceptions. He has been much more careful with the football. In Week 6, we saw a turnover: his interception during a 2-minute drill at the end of the first half.
The problems arise when the Bills prove unable to generate yards through other playmakers on offense. Rookie tight end Dalton Kincaid hasn't put up big stats but has been an efficient option in the short passing game to help the offense stay on schedule — but he was out with a concussion in Week 6. Tight end Dawson Knox played through a wrist injury. And receiver Gabe Davis, who had touchdowns in each of the previous four games going into Week 6, did the disappearing act he did in 2022. That's what has made him a tough player to rely upon. Against the Giants, he was the team's second-leading receiver with three catches for 21 yards. That's just not good enough — particularly against New York.
Buffalo's issues center around its personnel, with the offense lacking a true No. 2 option. And that's not just a talent issue. It also stems from playcaller and offensive coordinator Ken Dorsey struggling to get the most out of his guys. One of the team's biggest changes in 2023 has been its reliance upon the run game. But the Bills strayed away from it in the first half. Running back James Cook had five touches (all carries) at halftime. Dorsey rectified that by leaning heavily on his run game in the second half. While the offense had just nine carries at half, Buffalo finished the game with 29. And that bore fruit, with 128 rushing yards. 
Where do the Bills rank entering Week 7?
So the question remains: Why can't the Bills get more players involved? Diggs always seems to get his yards. It's everyone else who can't put up numbers week to week.
"I think that's really some of the deep dive that we're digging through now," McDermott said. "Where's the second target? Where's the third targeted player? And who is it? How can we get them more touches? How can we get them open more? So Stef is off to a good start. I think the rapport with Josh is certain and noticeable by all. Now it's: Who's resource two, who's resource three? And we've got to evolve offensively."
[Want great stories delivered right to your inbox? Create or log in to your FOX Sports account, follow leagues, teams and players to receive a personalized newsletter daily.]
Has McDermott had any thoughts of putting someone else in the playcalling role?
"Zero," McDermott said. "I'm confident in Ken Dorsey and our offensive staff. … There's a lot that goes into it — preparing the game plan and putting in plays and putting players in position. I get it. But it's not just one area."
The Bills are 4-2. They're second in the division behind the Dolphins, whom Buffalo beat in Week 4 in its most dominant performance of the season. It's important to see the big picture after one of these doom-and-gloom performances. The Bills are a really good team by every measurement. But it's hard to trust the Bills to compete for a Super Bowl when they can't string together a dominant four-game stretch, which is what a championship run requires.
That's what they need to determine as the season continues. They need to start to trend toward consistency — which is how they'll get closer to a Super Bowl.
Prior to joining FOX Sports as the AFC East reporter, Henry McKenna spent seven years covering the Patriots for USA TODAY Sports Media Group and Boston Globe Media. Follow him on Twitter at @henrycmckenna.
---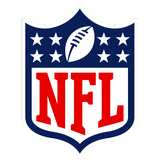 Get more from National Football League Follow your favorites to get information about games, news and more
---