2024 NFL mock draft: Bears transform their offense with top two picks

Jason McIntyre
Co-Host of THE HERD and FOX Sports Betting Analyst
As we enter Week 5 of the NFL season and Week 6 of the college football slate, a lot has changed about our perception of the best and worst teams in the professional ranks — and we've learned some more about the players they might add next April. 
With that in mind, we've put together a mock draft. The first 18 teams are ordered based on their current records, with the playoff squads being in reverse order based on how the postseason might play out.
1. Chicago Bears: Caleb Williams, QB, USC 
Williams will instantly be the best QB the franchise has ever had. This one's easy. The real question is what they do with the second pick, should the Bears be fortunate enough to land both.
2. Chicago Bears (via Carolina): Marvin Harrison, WR, Ohio State
Ideally, the Bears could trade this pick back a few spots and get either the highest-rated offensive lineman or the best skill-position player in the draft. How far down to go is the question. Harrison is 6-foot-4 and might run a 4.4 40. His closest comparable players are Randy Moss and Justin Jefferson. He's the best receiver prospect we've seen in years.
3. Las Vegas Raiders: Drake Maye, QB, North Carolina
Somebody's going to have to give up draft capital to move up to No. 2 to draft the 6-foot-4, 230-pound Maye, clearly the second-best QB prospect in the draft so far. If you squint you can see the makings of, in a perfect world, Justin Herbert.
4. Denver Broncos: Jared Verse, Edge, FSU
Sean Payton seems to have the offense under control; what his Broncos lack are defenders. After four weeks, they're dead-last in pressure rate and just dumped Randy Gregory. You grab the highest-rated defender off the board — or trade back to acquire more assets. 
5. Minnesota Vikings: Quinn Ewers, QB, Texas
I remain higher on Ewers than the consensus, but his growth in one season surely has teams salivating about what he might be in a few years. He turns 21 a month before the draft.
6. Cincinnati Bengals: Brock Bowers, TE, Georgia
The Bengals will very likely lose receiver Tee Higgins to free agency, and the question becomes whether they grab his replacement here or go with a potential star TE. Which position will be easier to find a star later?
NFL Power Rankings: Brock Purdy & 49ers RISE, Bengals fall and Bills a top 3 team?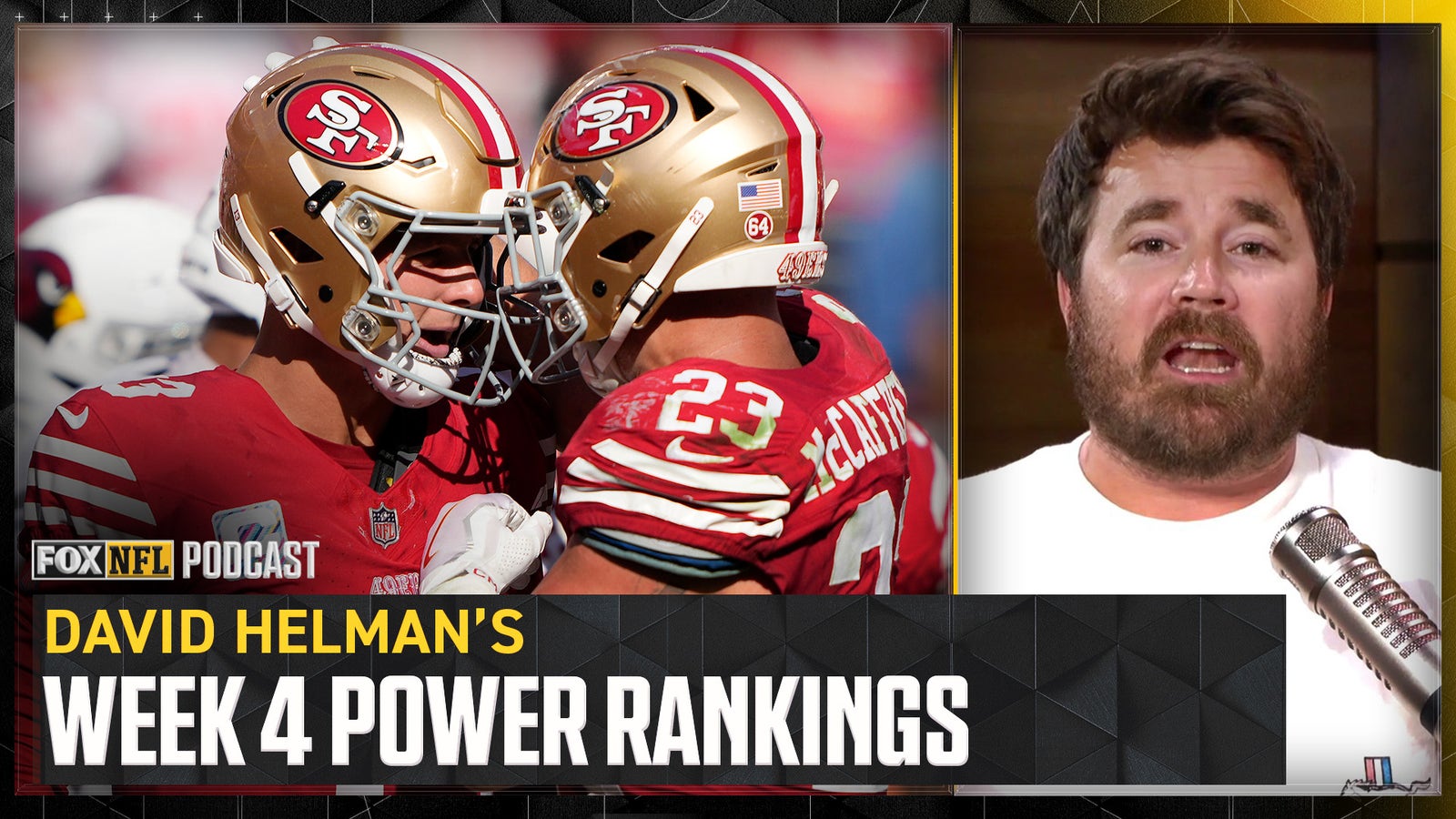 7. New England Patriots: JJ McCarthy, QB, Michigan
Unbelievable arm, good mobility and a 6-foot-3 frame — he's going to soar up draft boards over the next five months. His ugly interceptions in the playoff against TCU aside, McCarthy checks all the boxes.
8. Arizona Cardinals: Laiatu Latu, Edge, UCLA
It is still not clear who the best edge rusher is, but new coach Jonathan Gannon will surely want to bolster his defense, which exceeded expectations at the start of 2023, but will need more talent to continue that in 2024.
9. New York Jets: Olumuyiwa Fashanu, LT, Penn State
I don't think the Jets will draft here, as they're closer to an eight-to-nine-win team with that second half schedule. But should they be this bad, they'd really need to consider a QB, even with Aaron Rodgers intending to return. Fashanu is a 6-6, 320-pound behemoth who will plug in at left tackle.
10. New York Giants: Bo Nix, QB, Oregon
Nix spent three years at Auburn, and two at Oregon, and will start close to 60 games by the end of his career. He turns 24 in February. Could he sit for half a season and supplant Daniel Jones when the starter inevitably struggles?
Time for Giants to bench Daniel Jones after disastrous loss vs. Seahawks?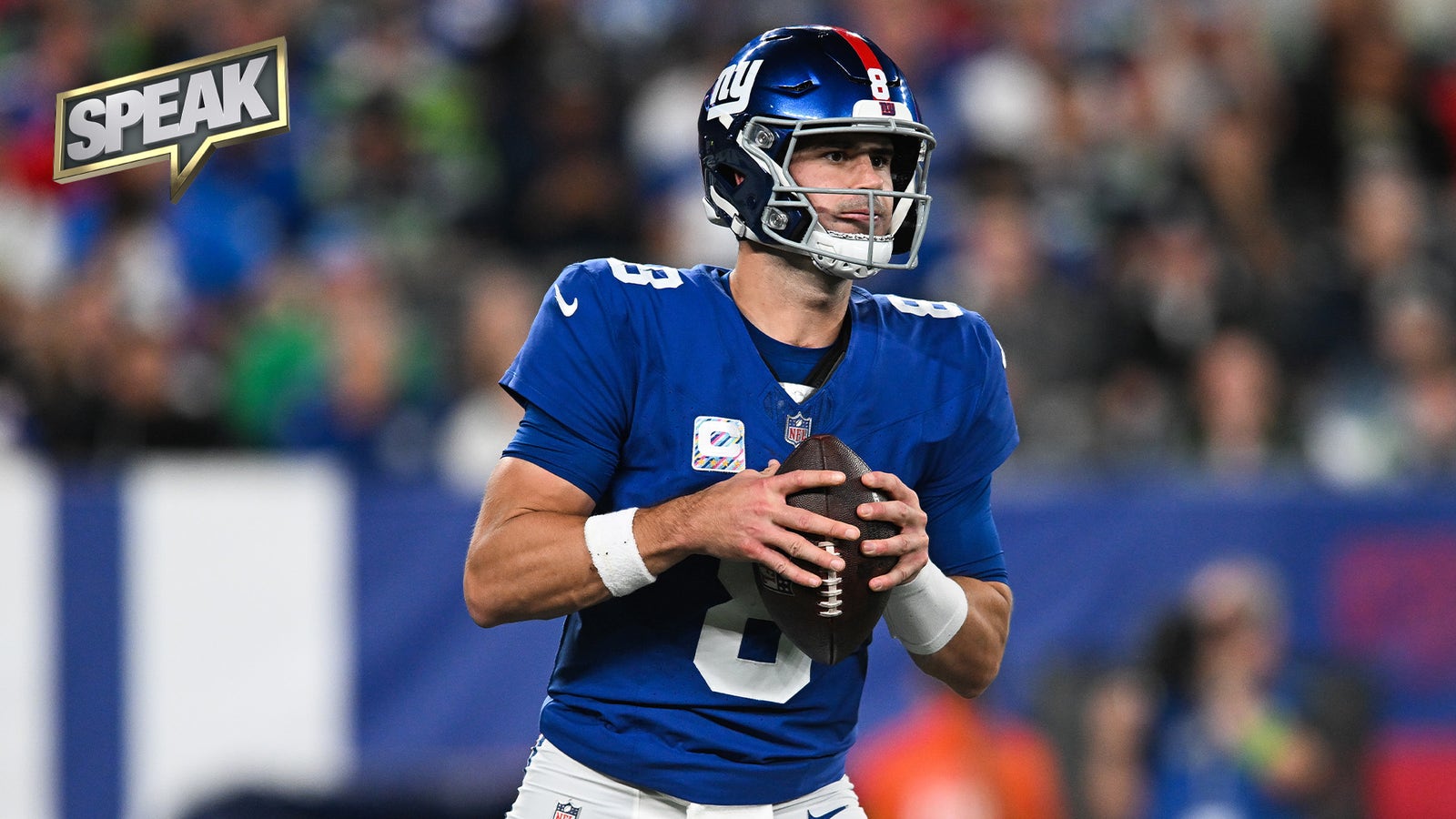 11. Green Bay Packers: Joe Alt, LT, Notre Dame
A three-year starter for the Irish, Alt might be an immediate starter for David Bakhtiari. The longtime Packer has been lost for the 2023 season, and at age 32, it's not clear how much longer he'll play after three seasons of injuries.
12. New Orleans Saints: Kris Jenkins, DL, Michigan
Jenkins is one of the biggest freaks in college football, an incredibly athletic 6-foot-3, 305-pound immovable object in the middle. He played at around 285 pounds last year and had 20 QB pressures. I expect him to ultimately be selected in the top 10.
13. Arizona Cardinals (via Houston): Rome Odunze, WR, Washington
The offseason talk was Caleb Williams, but early on, Arizona is playing their way out of a QB at the top of the draft. The offensive line needs work, but it'll be tough to pass up on Odunze, who is 6-foot-3 and might run a 40-yard dash time below 4.35. He'll be Kyler Murray's best weapon since DeAndre Hopkins.
Georgia, Washington, Texas & more have the best chance to win the National Championship
14. LA Chargers: Jer'Zhan Newton, DL, Illinois
A force on the interior for the Illini, Newton's making a strong case so far this season that he should be the first defensive lineman drafted. He rang up 5.5 sacks and 14 TFL as a junior and is tied for the lead among college football defensive linemen with 20 pressures this season.
15. Houston (via Cleveland): Chop Robinson, Edge, Penn State
He's posted modest stats so far this season — just one sack in four games — but his combination of speed and power off the edge is going to make him really pop at the combine.
16. Jacksonville Jaguars: Leonard Taylor III, DL, Miami
The Jaguars must continue to fortify the trenches with Trevor Lawrence on his rookie contract, so this pick has the feel of offensive line (RT?) or defensive line. Taylor has only played 100 snaps this season, but has a staggering 15 pressures.
17. Washington Commanders: Michael Penix Jr., QB, Washington
He'll turn 24 after the draft, and the history of QBs getting drafted at that age has not been pretty. He's torn the right ACL in his knee twice, which will raise some medical flags, too. But nobody throws a prettier, more accurate deep ball in college football.
USC's Caleb Williams, Washington's Michael Penix Jr. and Colorado's Shedeur Sanders lead Cody Kessler's list of Top 5 QBs in the Pac-12
18. LA Rams: JC Latham, OT, Alabama
Has given up one QB sack in over 700 snaps at tackle in his career. The Rams are devoid of talent on defense, but badly need offensive-line depth to protect Matt Stafford.
19. Atlanta Falcons: Shedeur Sanders, QB, Colorado
It seems unlikely he exits school and leaves his father's program, but what a story it would be if Deion's son landed in the city where Prime Time started his NFL career. Sanders isn't working with much in Boulder, and one wonders what he might look like surrounded by some offensive-line talent.
20. Indianapolis Colts: Malik Nabers, WR, LSU
On the turf, indoors, opposite Michael Pittman and catching bombs from the arm of Anthony Richardson? Nabers is a burner and might be the second-best receiving prospect in the draft after Harrison.
21. Pittsburgh Steelers: Riley Leonard, QB, Duke
I'm not totally done with Kenny Pickett yet — he'll probably get a chance next season if the inept offensive coordinator is replaced. Leonard, a 6-foot-4 kid from Alaska who probably will remind too many people of Daniel Jones, was off to a hot start before a high ankle sprain sidelined him. He might return to school in an effort to bolster his draft stock, or he could just roll some of the Clemson and Northwestern footage where he looked like an NFL QB.
22. Tennessee Titans: Kingsley Suamataia, OT, BYU
Has yet to give up a sack in over 900 snaps so far in his career. In what isn't a great tackle class, Suamataia has the potential to rise up draft boards if he can improve his run blocking, which has been a question this season.
23. Seattle Seahawks: JT Tuimoloau, Edge, Ohio State
Tuimoloau is off to a quiet start this season and hasn't made much noise since that dominant performance against Penn State last year. He's from Washington and was a five-star recruit, but went to Ohio State over the Huskies, Trojans and Ducks.
24. Dallas Cowboys: Graham Barton, T, Duke
This three-year starter has improved dramatically from being a three-star recruit to possibly being an All-American and getting drafted in the first round. Oft-injured Dallas tackle Tyron Smith will be a free agent next spring.
25. Kansas City Chiefs: Keon Coleman, WR, Florida State
The Michigan State transfer has had a huge impact on the offense, and at 6-foot-4, 215 pounds, he looks to be the perfect big possession receiver who Patrick Mahomes can trust — unlike the motley crew he has right now.
Bills challenge Chiefs atop Nick's Tiers, Eagles & Dolphins 'a piece away'
26. Detroit Lions: Cooper DeJean, CB, Iowa 
As the Lions build a legit contender in the NFC, their secondary remains a weak point. A lot is still to be determined regarding cornerbacks in this draft, but DeJean has been incredible this year, allowing just 13 receptions for a total of 93 yards.
27. Miami Dolphins: Dallas Turner, Edge, Alabama
Mike McDaniel's offense is exceptional, so it's time to get some help for the defense. Turner had nine sacks as a freshman, and hasn't slowed down. Only 242 pounds, so he'll have to add some weight to battle NFL tackles.
28. Tampa Bay Bucs: Emeka Egbuka, WR, Ohio State
If Mike Evans leaves, as expected, Egbuka is a fantastic pick here to plug and play. He stepped up last year with Harrison injured (10 TDs, 74 catches), and saved them against Notre Dame this year (7 catches, 96 yards).
29. Buffalo Bills: Adonai Mitchell, WR, Texas 
Starred at Georgia, transferred to Texas, and he's already a favorite of Quinn Ewers. At 6-foot-4, if he can crack the 4.5-second 40-yard-dash time, he should go in the first round. 
30. San Francisco 49ers: Amarius Mims, OT, Georgia
Can you really go wrong with a Georgia offensive lineman? Trent Williams turns 36 next July, and they've had some RT issues as well. It feels San Francisco should add the best tackle on the board.
49ers named 'most likely' team to win the Super Bowl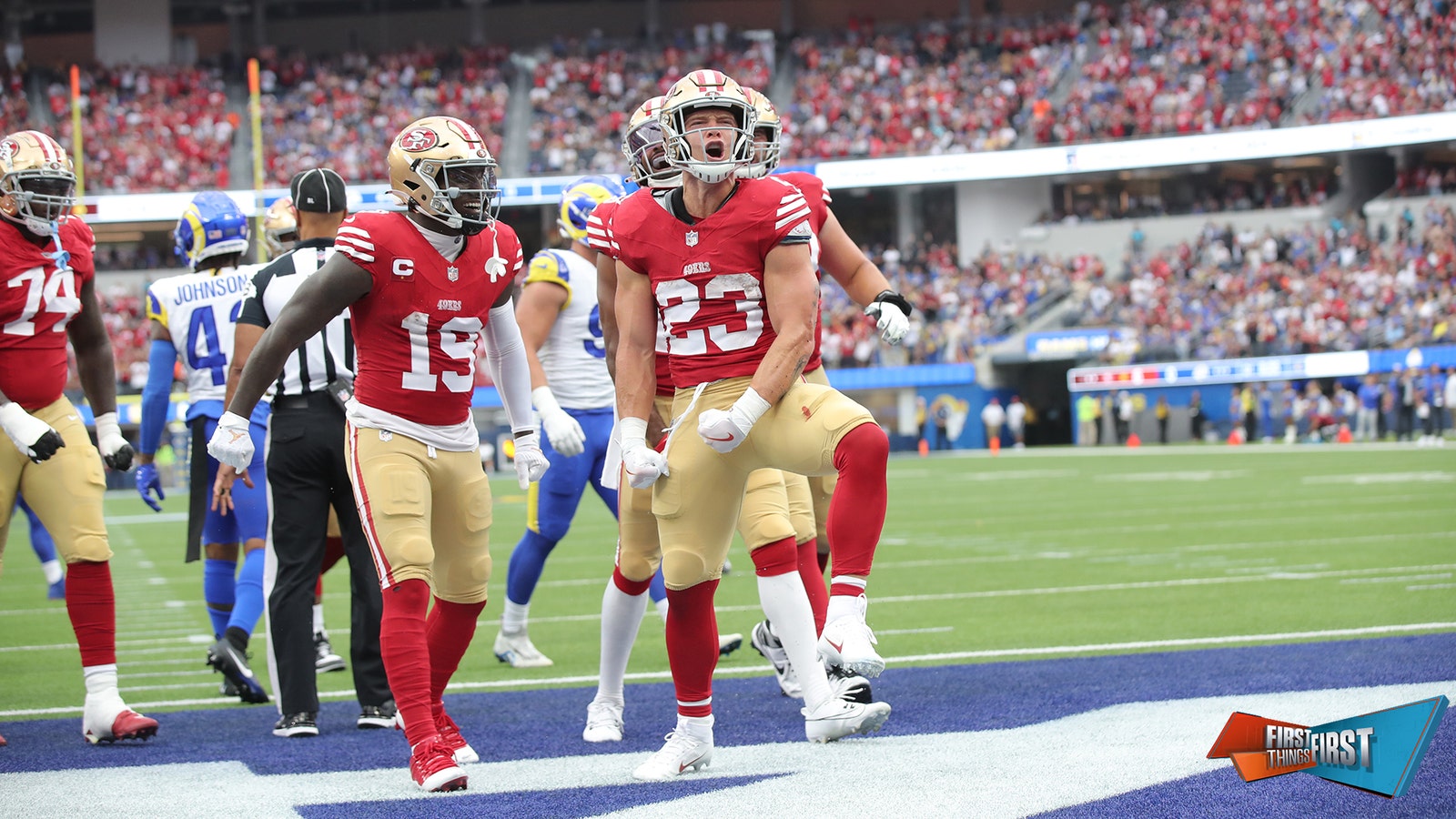 31. Baltimore Ravens: Kool Aid McKinstry, CB, Alabama
The secondary has been decimated by injuries, age, and departures, and we know the history of the Ravens drafting Alabama players.
32. Philadelphia Eagles: Maason Smith, DL, LSU
His stock has taken a slight hit as the Tigers can't stop anyone defensively, but he'll test off the charts at the combine at 6-foot-6, 315 pounds.
Jason McIntyre is a FOX Sports gambling analyst, and he also writes about the NFL and NBA Draft. He joined FS1 in 2016 and has appeared on every show on the network. In 2017, McIntyre began producing gambling content on the NFL, college football and NBA for FOX Sports. He had a gambling podcast for FOX, "Coming Up Winners," in 2018 and 2019. Before arriving at FOX, he created the website The Big Lead, which he sold in 2010.
---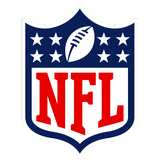 Get more from National Football League Follow your favorites to get information about games, news and more
---