2023 NFL Week 5 odds, predictions: Picks, lines, spreads, results for every game
The 3-1 Dallas Cowboys will play at the 4-0 San Francisco 49ers in the marquee game of Week 5 of the NFL season.
It's a Sunday prime-time rematch of the 2022 NFC divisional round contest, a 17-12 victory for San Francisco.
In another key matchup, the 4-0 Philadelphia Eagles play at the Los Angeles Rams on Sunday. The game can be seen on FOX and the FOX Sports App.
Here's everything you need to know about the NFL odds for Week 5 — the point spread, moneyline, total Over/Under and betting results. 
All times ET
BYES: Browns, Buccaneers, Chargers, Seahawks
SUNDAY'S GAMES
Jaguars vs. Bills at London (9:30 a.m., NFL)
Point spread: Bills -5.5 (Bills favored to win by more than 5.5 points, otherwise Jaguars cover)
Moneyline: Bills -240 favorites to win (bet $10 to win $14.17 total); Jaguars +198 underdogs to win (bet $10 to win $29.80 total)
Total scoring Over/Under: 48.5 points scored by both teams combined

Jacksonville Jaguars
JAX

Buffalo Bills
BUF
Texans at Falcons (1 p.m., FOX and FOX Sports App)
Point spread: Falcons -1.5 (Falcons favored to win by more than 1.5 points, otherwise Texans cover)
Moneyline: Falcons -134 favorites to win (bet $10 to win $17.46 total); Texans +113 underdogs to win (bet $10 to win $21.40 total)
Total scoring Over/Under: 42 points scored by both teams combined

Houston Texans
HOU

Atlanta Falcons
ATL
Panthers at Lions (1 p.m., FOX and FOX Sports App)
Point spread: Lions -9.5 (Lions favored to win by more than 9.5 points, otherwise Panthers cover)
Moneyline: Lions -500 favorites to win (bet $10 to win $12 total); Panthers +385 underdogs to win (bet $10 to win $48.50 total)
Total scoring Over/Under: 43.5 points scored by both teams combined

Detroit Lions
DET
Giants at Dolphins (1 p.m., FOX and FOX Sports App)
Point spread: Dolphins -12.5 (Dolphins favored to win by more than 12.5 points, otherwise Giants cover)
Moneyline: Dolphins -770 favorites to win (bet $10 to win $11.30 total); Giants +530 underdogs to win (bet $10 to win $63 total)
Total scoring Over/Under: 47.5 points scored by both teams combined

New York Giants
NYG

Miami Dolphins
MIA
Titans at Colts (1 p.m., CBS)
Point spread: Titans -2.5 (Titans favored to win by more than 2.5 points, otherwise Colts cover)
Moneyline: Titans -142 favorites to win (bet $10 to win $17.04 total); Colts +120 underdogs to win (bet $10 to win $22 total)
Total scoring Over/Under: 42.5 points scored by both teams combined

Tennessee Titans
TEN

Indianapolis Colts
IND
Saints at Patriots (1 p.m., CBS)
Point spread: Patriots -1 (Patriots favored to win by more than 1 point, otherwise Saints cover)
Moneyline: Patriots -116 favorites to win (bet $10 to win $18.62 total); Saints -102 underdogs to win (bet $10 to win $19.80 total)
Total scoring Over/Under: 39.5 points scored by both teams combined

New Orleans Saints
NO

New England Patriots
NE
Ravens at Steelers (1 p.m., CBS)
Point spread: Ravens -4.5 (Ravens favored to win by more than 4.5 points, otherwise Steelers cover)
Moneyline: Ravens -200 favorites to win (bet $10 to win $15 total); Steelers +168 underdogs to win (bet $10 to win $26.80 total)
Total scoring Over/Under: 38 points scored by both teams combined

Baltimore Ravens
BAL

Pittsburgh Steelers
PIT
Eagles at Rams (4:05 p.m., FOX and FOX Sports App)
Point spread: Eagles -4.5 (Eagles favored to win by more than 4.5 points, otherwise Rams cover)
Moneyline: Eagles -200 favorites to win (bet $10 to win $15 total); Rams +172 underdogs to win (bet $10 to win $27.20 total)
Total scoring Over/Under: 50.5 points scored by both teams combined

Philadelphia Eagles
PHI

Los Angeles Rams
LAR
Bengals at Cardinals (4:05 p.m., FOX and FOX Sports App)
Point spread: Bengals -3 (Bengals favored to win by more than 3 points, otherwise Cardinals cover)
Moneyline: Bengals -172 favorites to win (bet $10 to win $15.81 total); Cardinals +144 underdogs to win (bet $10 to win $24.40 total)
Total scoring Over/Under: 44.5 points scored by both teams combined

Cincinnati Bengals
CIN

Arizona Cardinals
ARI
Jets at Broncos (4:25 p.m., CBS)
Point spread: Broncos -2.5 (Broncos favored to win by more than 2.5 points, otherwise Jets cover)
Moneyline: Broncos -126 favorites to win (bet $10 to win $17.94 total); Jets +108 underdogs to win (bet $10 to win $20.80 total)
Total scoring Over/Under: 43.5 points scored by both teams combined

New York Jets
NYJ

Denver Broncos
DEN
Chiefs at Vikings (4:25 p.m., CBS)
Point spread: Chiefs -3.5 (Chiefs favored to win by more than 3.5 points, otherwise Vikings cover)
Moneyline: Chiefs -188 favorites to win (bet $10 to win $15.32 total); Vikings +158 underdogs to win (bet $10 to win $25.80 total)
Total scoring Over/Under: 52.5 points scored by both teams combined
Cowboys at 49ers (8:20 p.m., NBC)
Point spread: 49ers -3.5 (49ers favored to win by more than 3.5 points, otherwise Cowboys cover)
Moneyline: 49ers -182 favorites to win (bet $10 to win $15.49 total); Cowboys +152 underdogs to win (bet $10 to win $25.20 total)
Total scoring Over/Under: 45 points scored by both teams combined

Dallas Cowboys
DAL

San Francisco 49ers
SF
Dak Prescott speaks on Cowboys' dominant victory over Patriots
MONDAY'S GAME
Packers at Raiders (8:15 p.m. ET, ESPN/ABC)
Point spread: Raiders -1.5 (Raiders favored to win by more than 1.5 points, otherwise Packers cover)
Moneyline: Raiders -134 favorites to win (bet $10 to win $17.46 total); Packers +114 underdogs to win (bet $10 to win $21.40 total)
Total scoring Over/Under: 44.5 points scored by both teams combined

Green Bay Packers
GB

Las Vegas Raiders
LV
COMPLETED GAME
Bears 40, Commanders 20
Point spread: Bears (+6) cover by winning outright\
Moneyline: Bears win as +220 underdogs to win (bet $10 to win $32 total); Commanders were -270 favorites (bet $10 to win $13.70 total)
Total scoring Over/Under: Over 44.5 points scored by both teams combined (60)

Chicago Bears
CHI

Washington Commanders
WAS
---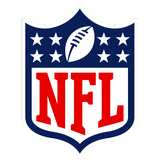 Get more from National Football League Follow your favorites to get information about games, news and more
---