2023 NFL Week 4 Power Rankings: Dolphins new No. 1; how far do Jets, Broncos fall?

David Helman
Dallas Cowboys Insider
The cream is rising to the top.
It's going to take a while to sort out the hierarchy of the entire league, but even with a small sample size, it's easy to identify the elite teams.
Week 3 reminded us that anything is possible. Highly regarded squads like Dallas and Baltimore suffered setbacks. The Jaguars are another preseason darling off to a disappointing start. 
But it doesn't feel like a coincidence that the NFL's last three unbeaten teams have put together unassailable resumes. In this week's power rankings, we'll slot those three superpowers and try to organize everyone else.
1. Miami Dolphins (+3)
The numbers the Dolphins put up in their 70-20 romp over Denver are the type of thing reserved for your Madden dynasty – and even then, I'd tell you to increase the difficulty level. Tua Tagovailoa threw more touchdowns than incompletions, two different Dolphin running backs scored four touchdowns and the defense forced three turnovers. It was a performance we've never seen before in the modern NFL and entirely deserving of a jump to No. 1.
2. San Francisco 49ers (-1)
Sorry, Niners. You didn't do anything wrong; you just didn't drop 70 points in an NFL game for the first time since Lyndon B. Johnson was President. Rest assured, though, Thursday's demolition of the Giants was textbook, and you are still among the NFL's elite even if you fell from the top spot.
NFL Power rankings: Jordan Love fuels Packers' rise & Sean Payton, Broncos undergo MASSIVE drop
3. Philadelphia Eagles (no change)
Eagles vs. Buccaneers was a battle of unbeaten teams, but we clearly saw the difference in class in that matchup. Philly still isn't firing on all cylinders offensively, and it didn't stop them from rolling over Tampa Bay. The run game and the defense looked terrifying against a roster that has plenty of talent. There will be plays in the passing game for Jalen Hurts and his receivers in the future because teams are going to have to load up to slow down this devastating rushing attack.
4. Kansas City Chiefs (+1)
I think the Chiefs' flawless performance probably had more to do with getting to play the Bears than it did with Taylor Swift attending the game, but either way it was one of the most entertaining blowouts I can remember. The offense got back to its old ways, and the defense is quietly allowing just 11 points per game.
Chiefs CRUSH Bears with Taylor Swift in attendance
5. Buffalo Bills (+2)
I love how quickly the narrative can shift in this week-to-week league. The Bills had one of the most embarrassing losses of Week 1, and 14 days later they're a well-oiled machine. The defense has looked ferocious in two straight outings, and these guys have outscored the last two opponents, 75-13. Sunday's showdown with Miami will be must-see TV.
6. Dallas Cowboys (-4)
Maybe the Cowboys spent their week reading all the fawning coverage of them, or maybe they're just not very good at defending the run and Arizona knew it. Maybe it was a little of both. Whatever the cause, this was about as humbling a loss as we've seen so far this season. An awful day from the Dallas defense was the main culprit here, but Dak Prescott and the Cowboys offense must get better in the red zone.
Should Dak Prescott, Cowboys be concerned about their red-zone offense?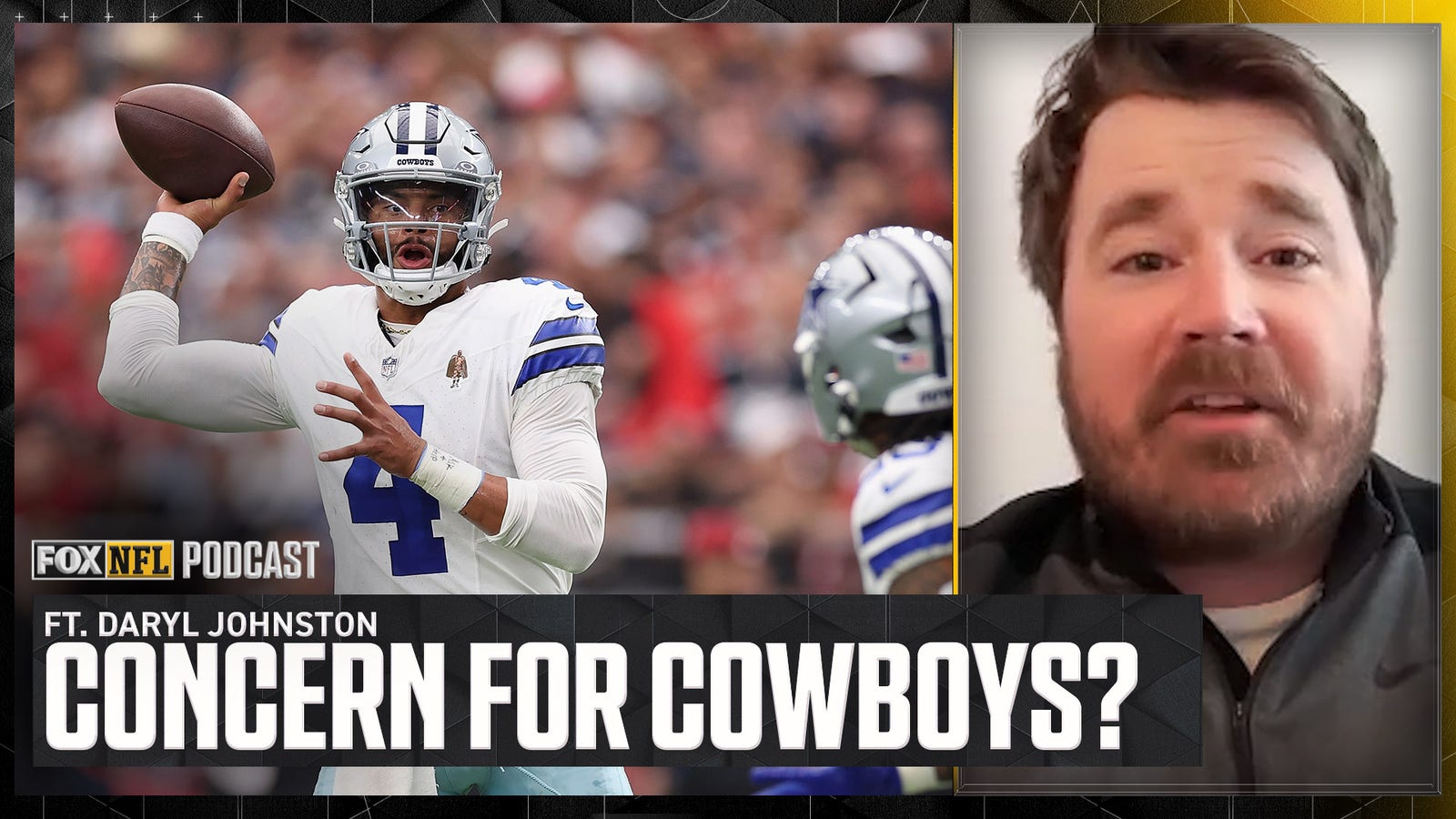 7. Baltimore Ravens (-1)
I think the Ravens are justified in griping about the officiating in Baltimore on Sunday, but we also have to acknowledge that other things have to go wrong in order for an AFC contender to lose to a team starting its backup quarterback. The Ravens lost the turnover battle, 2-0, and it definitely doesn't help that they had seven — SEVEN — possessions that covered less than 10 yards.
8. Seattle Seahawks (no change)
This was not a win they're going to write songs about, but the Seahawks shouldn't take a home win for granted after what happened in Week 1. Nice to get a reminder about what that home crowd in Seattle is capable of, helping the Panthers draw eight false-start penalties. 
9. Detroit Lions (+1)
The Lions took a lot of flak for their draft decisions, but those critics seem awfully quiet now. Forget about Jahmyr Gibbs and Jack Campbell for a second; unsung rookies Sam LaPorta and Brian Branch might've been the best players on the field during Detroit's domination of the Falcons.
[What We Learned in NFL Week 3: C.J. Stroud might be special; Brian Branch turning heads]
10. Green Bay Packers +5
Pretty fun to see the 180-degree turn from Week 2 to Week 3. The Packers collapsed in the fourth quarter last week in Atlanta, and they responded in fitting fashion. Scoring all 18 of your points on the final three possessions would be impressive for anyone, let alone Jordan Love in his first start at Lambeau Field. 
Dave Helman reacts to Jordan Love, Packers' UNREAL comeback win over Saints
11. Cleveland Browns +3
It had to be a relief in Cleveland to see Deshaun Watson play his best game as a Brown, but the real story in Cleveland is the defense. Five sacks and 94 yards allowed to the Titans. Derrick Henry rushed for negative-seven yards in the first half. The Browns defense has only allowed 18 points in three games. They look about as real as it gets.
12. Atlanta Falcons (-3)
I'm definitely not sure the Falcons belong up here, but tell me, who below them is more deserving? The Lions won this week's matchup of rushing-reliant teams well-stocked with young talent, but this is just the beginning of the Bijan Robinson-Jahmyr Gibbs comparisons.
13. Jacksonville Jaguars (-2)
The idea of the Jaguars is a hell of a lot better than the reality to this point. There's a lot of talent on this offense, but you wouldn't know it from three straight weeks of forgettable football. And allowing a kickoff return touchdown to an H-back is just beyond the pale.
14. Cincinnati Bengals (+2)
Just avoid the 0-3 start and worry about the rest later. Lots of ugly in this field goal-heavy win, but Joe Burrow started to show flashes of his usual self in the second half. And when the Bengals' offense couldn't pull the weight, their pass rush destroyed an injured Rams O-Line. Worry about statement wins later; at least the Bengals got into the win column.
Dave Helman breaks down Joe Burrow, Bengals' GRITTY win over Matthew Stafford, Rams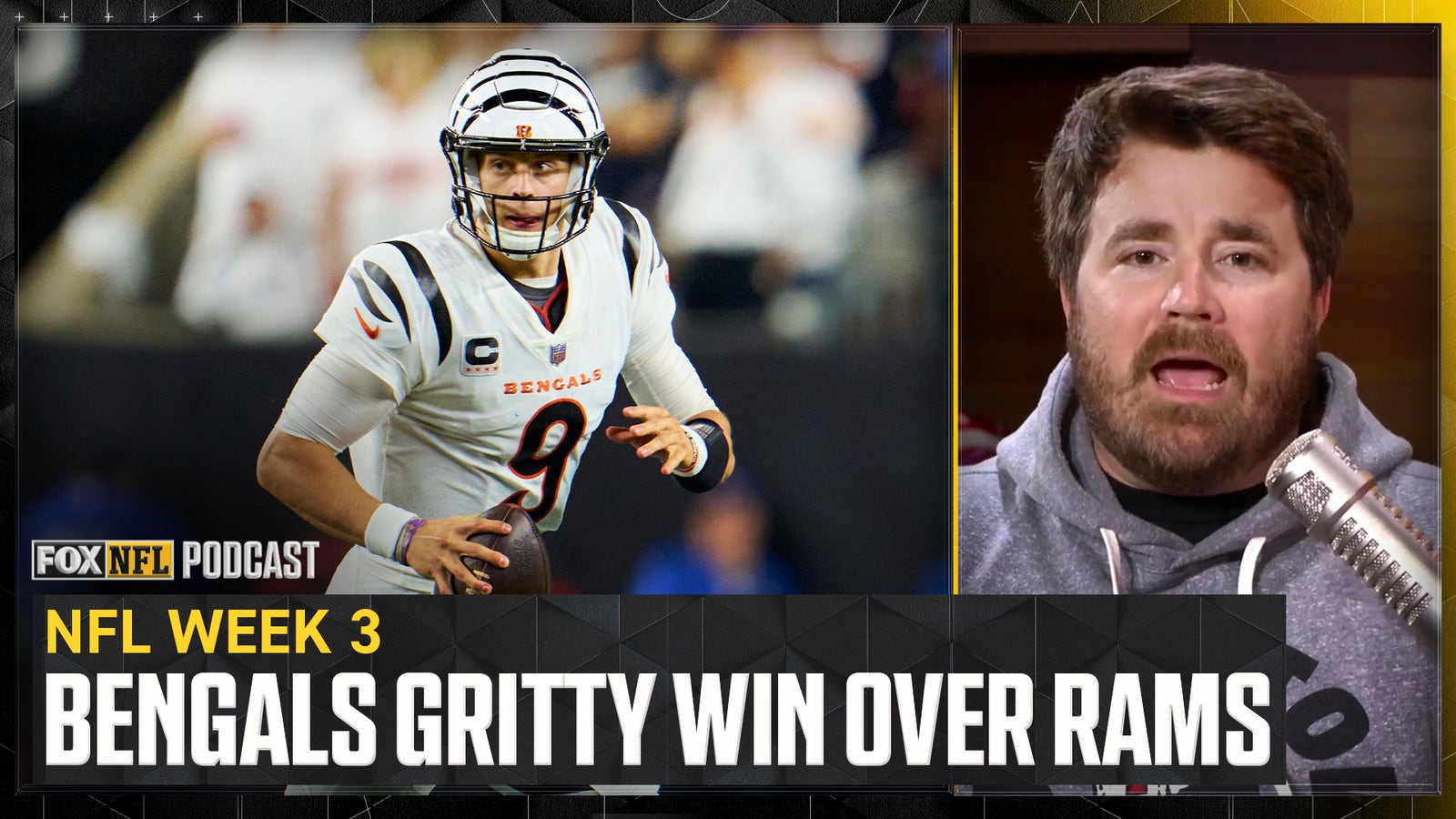 15. Tampa Bay Buccaneers -3
I don't think most people truly believed the Bucs were on Philly's level. They had early chances on Monday night, but the Eagles dominated in the long run. An expected result, but it sets up an intriguing matchup with the Saints. That just might determine the early team to beat in the NFC South.
16. New Orleans Saints (-3)
The Saints' pass protection was an issue well before Sunday, but it's an especially big problem now that we've seen Derek Carr get hurt. Hopefully, his shoulder injury isn't too serious, because the Saints stalled out even worse than usual after he left the field. And while the offense might've been the true culprit, it's still strange to see such a veteran defense collapse down the stretch.
17. Los Angeles Chargers (+1)
It's hard to even imagine how toxic the discourse would be if Brandon Staley's ill-fated decision to go for it on fourth-and-1 from his own 24-yard line had dropped the Chargers to 0-3. Take a win any way you can get one, but this team remains just as chaotic in victory as it was in defeat.
Los Angeles Chargers vs. Minnesota Vikings recap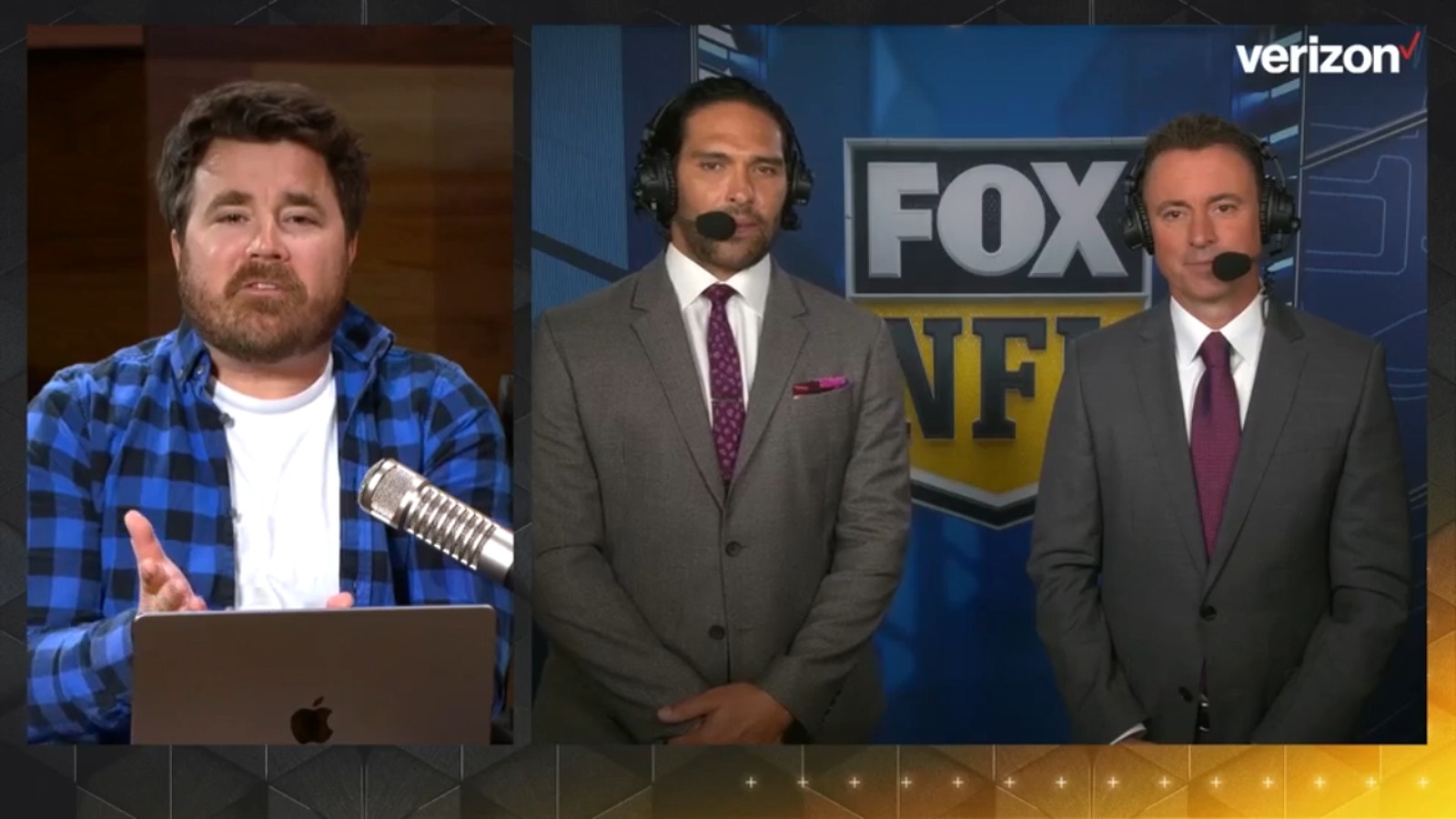 18. Pittsburgh Steelers (+3)
On one hand, 333 yards of offense and 23 points is not good — not very good at all by modern NFL standards. On the other hand, this defense is good enough to close out a lot of games if the offense can put 23 on the scoreboard. Sounds like Steeler football.
19. New England Patriots (+4)
It's a bit of a bummer that New England dominated statistically and still had to sweat through a couple of last-gasp Jets attempts to win the game. As we keep saying, though, New York's defense is a tough nut to crack. The Patriots controlled this one for all but about five minutes, and they're off the losing streak. 
20. Minnesota Vikings (-1)
Two more turnovers in Week 3 gave the Vikings nine for the season, and both of these came deep in Charger territory. They were painfully close to winning this game, just as they were painfully close to winning the other two. I honestly still like their chances to pull out of it, provided they can ever hold on to the football.
21. Washington Commanders (-4)
Is it even fair to call that a measuring stick game? It felt more like the Commanders weren't tall enough to go on the ride. There's still plenty of reason for good vibes in Washington, but a 37-3 beatdown is a not-so-gentle reminder of the difference between fun stories and true contenders.
[Vacchiano: Sam Howell experiences growing pains in Commanders' loss: 'It starts with me']
22. Indianapolis Colts (+3)
It's pretty incredible that Indy managed to win a game in which Gardner Minshew stepped out of the back of the end zone. Some favorable officiating definitely helped, but the Colts deserve credit for rallying late after it seemed like Baltimore had all but put the game away.
23. Houston Texans (+8)
C.J. Stroud's played well all season, and now the Texans finally have the win to back it up. Beating a heavily favored Jacksonville team required a complete team effort, but Stroud's going to get the lion's share of the attention when he's thrown for 906 yards and four touchdowns with no turnovers in three weeks.
[Want great stories delivered right to your inbox? Create or log in to your FOX Sports account, follow leagues, teams and players to receive a personalized newsletter daily.]
24. Arizona Cardinals (+6)
Someone clearly forgot to tell the Cardinals they're supposedly tanking. Jonathan Gannon has been treated like an NFL laughingstock for most of his brief tenure with the Cardinals, but nobody's laughing now. This team has come to play all three weeks so far, and it was finally rewarded with a statement win against a big favorite. Arizona completely outplayed and embarrassed a Dallas team that was favored by two touchdowns.
25. L.A. Rams (-1)
The last 20 minutes of this game showed us a troubling reminder of what the Rams can look like if the offensive line can't hold up. They had to deal with a couple of injuries up front, and Matthew Stafford paid the price. How we view them moving forward just might hinge on how healthy those guys can stay. 
26. Tennessee Titans (-4)
This team can't afford to get off script. The Titans need to be able to run the ball to have success, and it wasn't going to happen against the Browns' amazing front. Down multiple scores and needing to pass their way back into the game is always going to be a recipe for disaster with this team, especially against a defense like Cleveland's.
27. New York Jets (-7)
Robert Saleh is trying his best to be positive, but I'm sorry if I'm dubious of how long the Zach Wilson Experiment can continue. He's essentially started three games now, and the Jets have gotten worse from week to week: 289 yards in Week 1, 215 yards in Week 2, 171 yards on Sunday. Averaging 12 points per game isn't going to get you anywhere, and it can't be long before the Jets locker room realizes that.
Dave Helman reacts to the Zach Wilson, Joe Namath drama surrounding the New York Jets
28. New York Giants (-2)
The Giants were on the road, on a short week against one of the best teams in the league with several starters missing from the lineup. They were supposed to lose in San Francisco. But it doesn't change the fact that this team has looked largely uncompetitive.
29. Las Vegas Raiders (-2)
What on Earth was that, Josh McDaniels? Maybe my understanding of late-game decision-making is lacking, but it sure felt like going for the touchdown, trailing 23-15 with 2:22 to play was the right call. It's not the sole reason the Raiders lost to Pittsburgh but a bizarre sequence that did not help.
30. Carolina Panthers (-1)
Andy Dalton had a really nice day, but I'm not sure what it says that the soon-to-be 36-year-old looks like the better option than the No. 1 overall pick. Maybe the silver lining of this slow start is that it quiets any potential noise about a quarterback controversy. Bryce Young needs the reps.
31. Denver Broncos (-3)
The Broncos wound up on the wrong side of a historic butt–kicking — and at the hands of a head coach in Mike McDaniel who used to be their ball boy. Sean Payton is going to need every ounce of his NFL experience to move his team past this, because this is the type of loss that can fester.
Why Broncos Country needs a 'lot of fixing'
32. Chicago Bears (no change)
The defense is bad, the offense is worse and it's hard to imagine how it gets better. There's a lot of season left, but it took the Bears a shockingly short amount of time to veer off into the ditch. Unless there's some drastic improvement, it's easy to imagine them landing the No. 1 overall pick in back-to-back drafts.
David Helman covers the Dallas Cowboys for FOX Sports. He previously spent nine seasons covering the Cowboys for the team's official website. In 2018, he won a regional Emmy for his role in producing "Dak Prescott: A Family Reunion" about the quarterback's time at Mississippi State. Follow him on Twitter at @davidhelman_.
---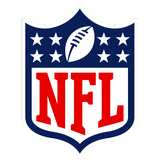 Get more from National Football League Follow your favorites to get information about games, news and more
---