2023 NFL Week 2 betting trends: Tua covers, LaFleur dominates, Unders cash again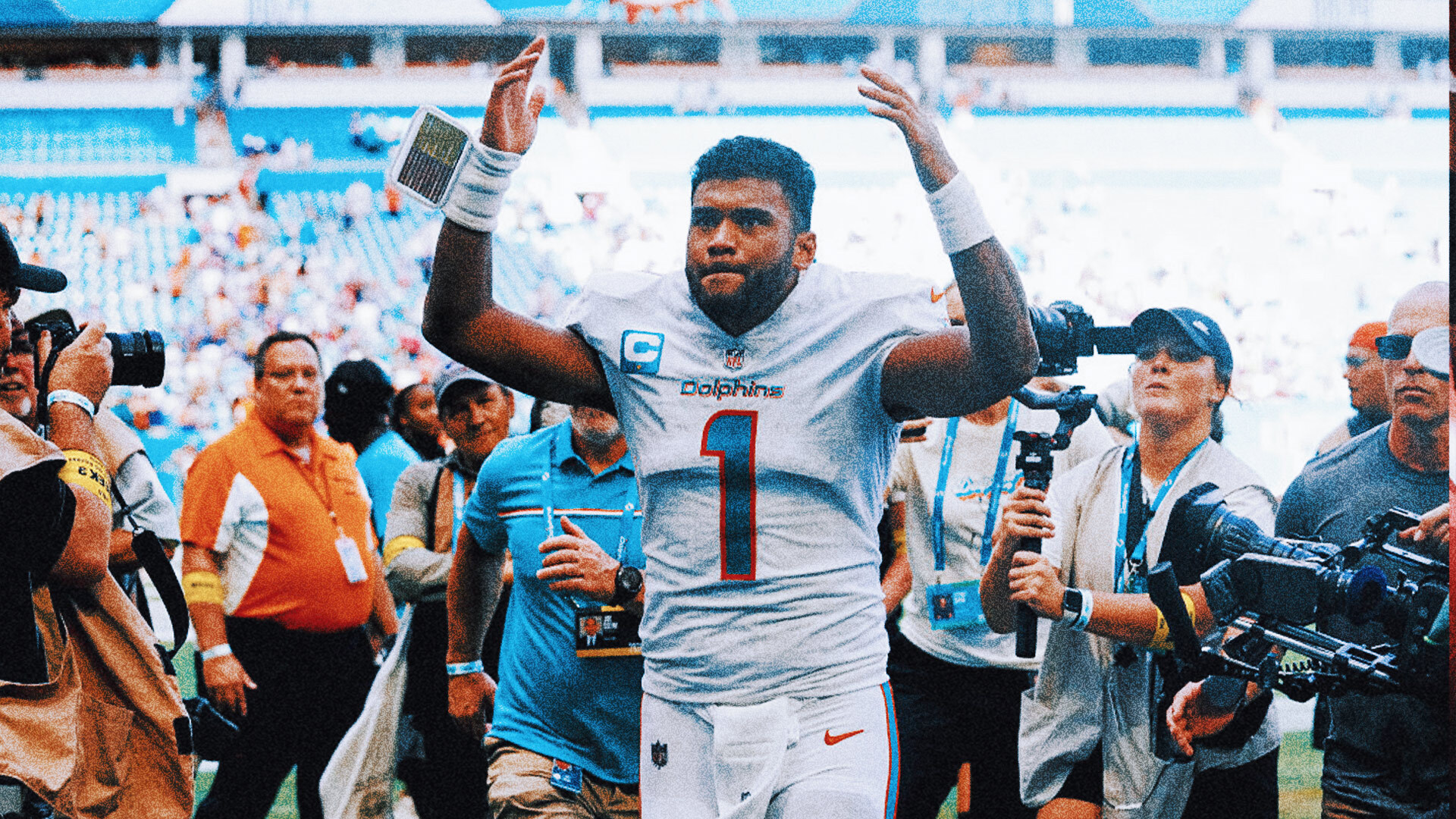 After Week 1 of the NFL season provided us with tons of surprises on the gambling front, it's onto Week 2.
If you read last week's post, there were a ton of winning trends you could have cashed in on. The Under hit in a whopping 12 of 16 games, Sean McVay improved to 6-1 ATS (against the spread) and SU (straight up) in Week 1 games for his career, and four of the five underdogs of 5-to-10 points covered — with three them of winning outright.
This week, FOX Sports Research is back with some great Week 2 trends to hopefully help you cash this weekend. We dissected overall patterns and more coach — and player-specific trends. 
Here's a look at the big trends that stood out:
Big underdogs cover in Week 2
Since 1966, underdogs of 7-to-9 points cover at a 53.3% clip, going 64-56-4 ATS.
Three teams currently fit this bill entering Sunday:  
Las Vegas Raiders (+8.5 vs. Buffalo Bills)
Los Angeles Rams (+7.5 vs. San Francisco 49ers)
New York Jets (+9 vs. Dallas Cowboys)
Home underdogs cover in Week 2
Since 2010, home underdogs are 42-23-2 ATS (64.6%) in Week 2, with the Over hitting in 36 of those games (53.7%).
Seven teams are in this situation this weekend:
Jacksonville Jaguars (+.3.5 vs. Kansas City Chiefs)
Tennessee Titans (+3 vs. Los Angeles Chargers)
Los Angeles Rams (+7.5 vs. San Francisco 49ers)
Arizona Cardinals (+4 vs. New York Giants)
New England Patriots (+3 vs. Miami Dolphins)
Carolina Panthers (+3 vs. New Orleans Saints)
Pittsburgh Steelers (+2.5 vs. Cleveland Browns)
The Under hits in Week 2
The Under has historically hit in Week 2. Since 1986, the Under has hit in 305 of 575 games with 16 pushes in that span (54.6%). If you go back to 2000, the percentage drops to 51.5%, but jumps back to 54.8% when looking at Week 2 games since 2015. 
Reminder: The Under hit in 12 of 16 games last week.
Mike Tomlin covers (again)
We said it last week, and we'll say it again despite a dominant performance from the 49ers: Mike Tomlin covers as an underdog. This will be the second week in a row he's a home underdog. Over his coaching career, he's 13-6-2 ATS (68.4%) and 12-9 SU (57.1%) as a home underdog in the regular season. 
Furthermore, Tomlin and the Steelers will be playing on Monday Night Football. For his career, the 16th-year head coach is a 13-11 ATS (54.2%) and an astounding 20-4 SU (83.3%) in Monday games over his career. 
If you want more data that shows Tomlin's dominance, he is 17-15 ATS (53.1%) and 25-6-1 SU (80.6%) against the Browns in the regular season for his career.
Sean McDermott thrives as a large favorite
While we said big underdogs cover in Week 2, Sean McDermott and the Bills are the exceptions. Since his first season in Buffalo in 2017, McDermott is 8-2 ATS (80%) and 9-1 SU (90%) as a 7-to-9 point favorite in the regular season. Josh Allen has been the starting quarterback in nine of those 10 matchups, and the Bills are 8.5-point favorites against Las Vegas on Sunday.
Bryce Young could bounce back
First-overall pick Bryce Young struggled in his NFL debut last week, but that was to be expected. Since the NFL-AFL merger in 1970, quarterbacks drafted with the first overall pick are 5-13 ATS (27.8%) and 3-14-1 SU (17.6%) when making a start in Week 1. 
However, recent data has shown that there might be upside for these quarterbacks in Week 2. Since 2010, rookie quarterbacks drafted first overall are 7-2 ATS (77.8%) and 3-6 SU (33.3%) in their second career start. Below are the nine signal callers who fit this bill in that time span, along with their respective performances.
2021: Trevor Lawrence, 0-1 ATS and SU (lost 23-10 to Denver Broncos, did not cover +6)
2020: Joe Burrow, 1-0 ATS and 0-1 SU (lost 35-30 to Browns, covered +5.5)
2019: Kyler Murray, 1-0 ATS and 0-1 SU (lost 23-17 to Baltimore Ravens, covered +13)
2018: Baker Mayfield, 1-0 ATS and 1-0 SU (won 12-9 vs Ravens, covered +3)
2016: Jared Goff, 0-1 ATS and 0-1 SU (lost 49-21 to Saints, did not cover +7.5)
2015: Jameis Winston, 1-0 ATS and 1-0 SU (won 26-19 vs Saints, covered +9.5)
2012: Andrew Luck, 1-0 ATS and 1-0 SU (won 23-20 vs Minnesota Vikings, covered +3)
2011: Cam Newton, 1-0 ATS and 1-0 SU (lost 30-23 to Green Bay Packers, covered +10)
2010: Sam Bradford, 1-0 ATS and 0-1 SU (lost 16-14 to Raiders, covered +3.5)
Matt LaFleur dominates as an underdog
Despite Green Bay's dominant victory over the Chicago Bears last week, the Packers are underdogs for the second straight week. Matt LaFleur's squad closed as a one-point dog last week and is currently being given 1.5 points against the Atlanta Falcons this week.
We found that LaFleur has been in this spot 18 times before in the regular season and has gone a whopping 14-4 ATS (77.8%) and 12-6 SU (66.7%) as an underdog. That being said, a fella named Aaron Rodgers was under center for 16 of those 18 starts — but Jordan Love is now 2-0 ATS for his career.
Love recorded the highest passer rating of any quarterback in Week 1 at 123.2 and was also the only player to throw for three touchdowns and no interceptions. 
Tua Tagovailoa is perfect against the Patriots
The title says it all, as Tua Tagovailoa is a perfect 4-0 ATS and SU against the New England Patriots. After his stellar performance last week, he has also skyrocketed to +700 to win the MVP award — only trailing Patrick Mahomes. 
Against the Chargers, he threw for a Week 1 best 466 yards and was one of three quarterbacks to throw for three touchdowns. His 111.8 passer rating was also the second-best among all players in Week 1. 
---