2023 NFL odds: Is Brock Purdy a top-15 quarterback?
Micah Parsons didn't mince words in his praise of 49ers' quarterback Brock Purdy.
"I just don't think that we should sleep on Brock Purdy anymore," said the Cowboys star on his podcast "The Edge with Micah Parsons." " … I think people are coming for you the same way they come for [Aaron] Rodgers, Patrick Mahomes. Yes, you are surrounded by a good team, but you are playing your butt off."
Added Parsons: "If we were to rank Purdy right now … I think Purdy's a top-15 quarterback."
Quite the compliment from Parsons about a rival signal-caller.
Is Purdy a top-15 guy at QB? Is he an MVP candidate? What do the odds say?
Purdy currently sits at +2000 to win the 2023-24 MVP, the 10th-best odds to take home the award, according to FanDuel Sportsbook. He put on an offensive clinic against the Pittsburgh Steelers in Week 1, throwing for 220 yards and two touchdowns, and finishing with a passer rating of 111.3.
While Skip Bayless agreed with Parsons' comments regarding Purdy's standing on the NFL QB totem pole, he did take issue with Parsons complimenting the enemy. 
"Micah Parsons has a nemesis every year called the San Francisco 49ers," Bayless said this week on "Undisputed." "They have sent the Cowboys home two straight years. … I got no problem, in a vacuum, with what Micah said about Brock Purdy because he's just dead-on right."
" … But you play for the Cowboys, whose quarterback is Dak Prescott, who is on a hot seat in Dallas right now. There's an unwritten rule here, that you don't rave about the quarterback of your arch-rival and nemesis. You just don't do it." 
FOX Sports betting analyst Jason McIntyre believes Purdy's odds to win MVP currently offer value, which is why he is taking a stab at 25-1.
Said McIntyre: "A mere 17 months ago, Brock Purdy was the last pick in the 2022 NFL Draft, an afterthought on a team that had traded up two years earlier for Trey Lance. And now Purdy is an MVP candidate? He has started and finished eight games in his career — he's 8-0. He's thrown 18 TDs against just four interceptions (regular season and postseason). Purdy is not exceptional the way Patrick Mahomes is. He won't put up video game numbers like Tua Tagovailoa. He's not a dynamic runner like Josh Allen. He doesn't throw darts like Justin Herbert. But he wins, and in recent history, the MVP has needed two things: one, to play QB (last 10 MVPs have been QBs), and two, to be the top seed in the playoffs. 
"If the 49ers capture the No. 1 seed in the NFC, and the AFC beats each other up, Purdy's path to the MVP is clear, just like Jalen Hurts last year, who had the award locked up until a late-season injury."
Currently, the Niners are +210 favorites to win the NFC and -500 favorites to win the NFC West, according to DraftKings Sportsbook. The team's Over/Under of 12.5 wins is atop the NFC and the league. If the season plays out like the oddsmakers project, there's a chance the Niners finish as the No. 1 seed in their conference.
Follow along on FOX Sports for the latest news on the 49ers, Purdy, the NFL and the rest of the sports world.
---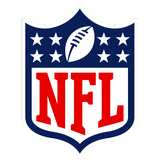 Get more from National Football League Follow your favorites to get information about games, news and more
---