2023 NFL odds: Cowboys dominating, bet on them to win NFC East

Sam Panayotovich
FOX Sports Betting Analyst
Are the Dallas Cowboys a Super Bowl team?
( Music stops. )
Now that I have your attention, let's examine one of the NFL's most ferocious defenses with the odds-on favorite to win Defensive Player of the Year, a big and powerful offensive line, a veteran quarterback playing with a chip on his shoulder and a nearly unstoppable talent at wide receiver.
That's the latest recipe in Dallas and it tastes promising.
America's Team has completely pasted the two New York teams so far, a 40-0 curb stomping of the Giants and a 30-10 blowout of the Jets. A two-game sample size isn't the end all be all, but a +60 point differential opens eyes.
"I wasn't that high on the Cowboys coming into this season," Las Vegas oddsmaker Rex Beyers told FOX Sports. "But that defense is better than I thought. I've raised their power rating quite a bit over the last two weeks.
"I now have Dallas a smidge behind San Francisco in the NFC and almost two points better than Philadelphia. There's nobody else in the entire conference that's even close to those three teams.
"And you can make a case that Philly could be 0-2."
Beyers scoffs at teams like the Detroit Lions, Green Bay Packers or New Orleans Saints making serious noise in the NFC Playoffs. It's not like he staunchly opposes new kids on the block, he just trusts his power ratings.
His numbers say the AFC is wide-open and the NFC is not.
"I've been very impressed with the way Dallas has played to its strengths," Beyers said. "You can make an argument that [Micah] Parsons has been the best player in the league. He disrupts everything for a dominant defense.
"Meanwhile, CeeDee Lamb is an absolute monster. I like that they're force-feeding Lamb when they find exploitative matchups for him. They put him in spots where he's getting proper coverage and attack.
Should the Dallas Cowboys be NFC favorites?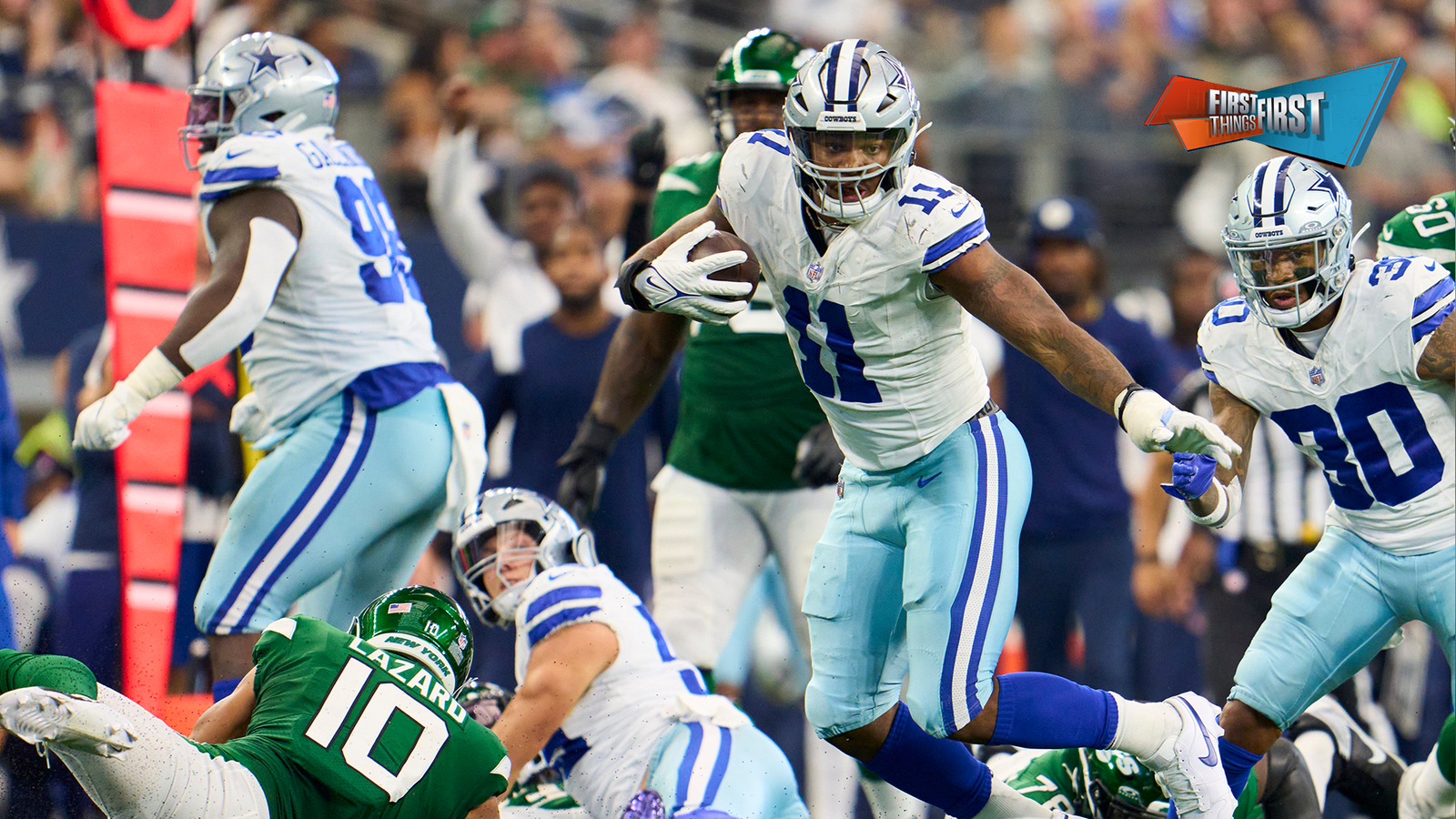 Nick Wright, Chris Broussard, Greg Jennings, and Kevin Wildes debate if the Cowboys should be NFC favorites.
"They put Lamb against [Sauce] Gardner one time last week and [Dak] Prescott almost threw a pick six. That was the end of that experiment! They put Lamb back on the other side or put him in the slot because the Jets don't change their coverages. Look what he did the rest of the way."
Lamb finished with 11 catches for 143 yards.
After a cake walk this Sunday in Arizona as a 12-point road favorite, Dallas will host New England, then play at San Francisco and at Los Angeles before the bye week. The Cowboys will be favored in three of those four games and if they can upset Brock Purdy and the Niners, 6-0 is very possible.
"I'm still not sold on Mike McCarthy as a coach or a game caller," Beyers opined. "Odds are good he'll find a way to screw things up in a playoff game. That's the reason I'm not sprinting to the window to bet Dallas futures.
"Barring injuries, the NFC runs through San Francisco."
A quick peep at Circa Sports' NFC futures market confirms Beyers' insight. San Francisco sits atop the conference betting board at +260 [$100 wins $260 and collects $360], followed by Dallas and Philadelphia at +365, Detroit +965, New Orleans +1325 and Seattle +1800. And we can probably stop there.
Cowboys GM Jerry Jones on Colorado HC Deion Sanders: 'Hell of a coach'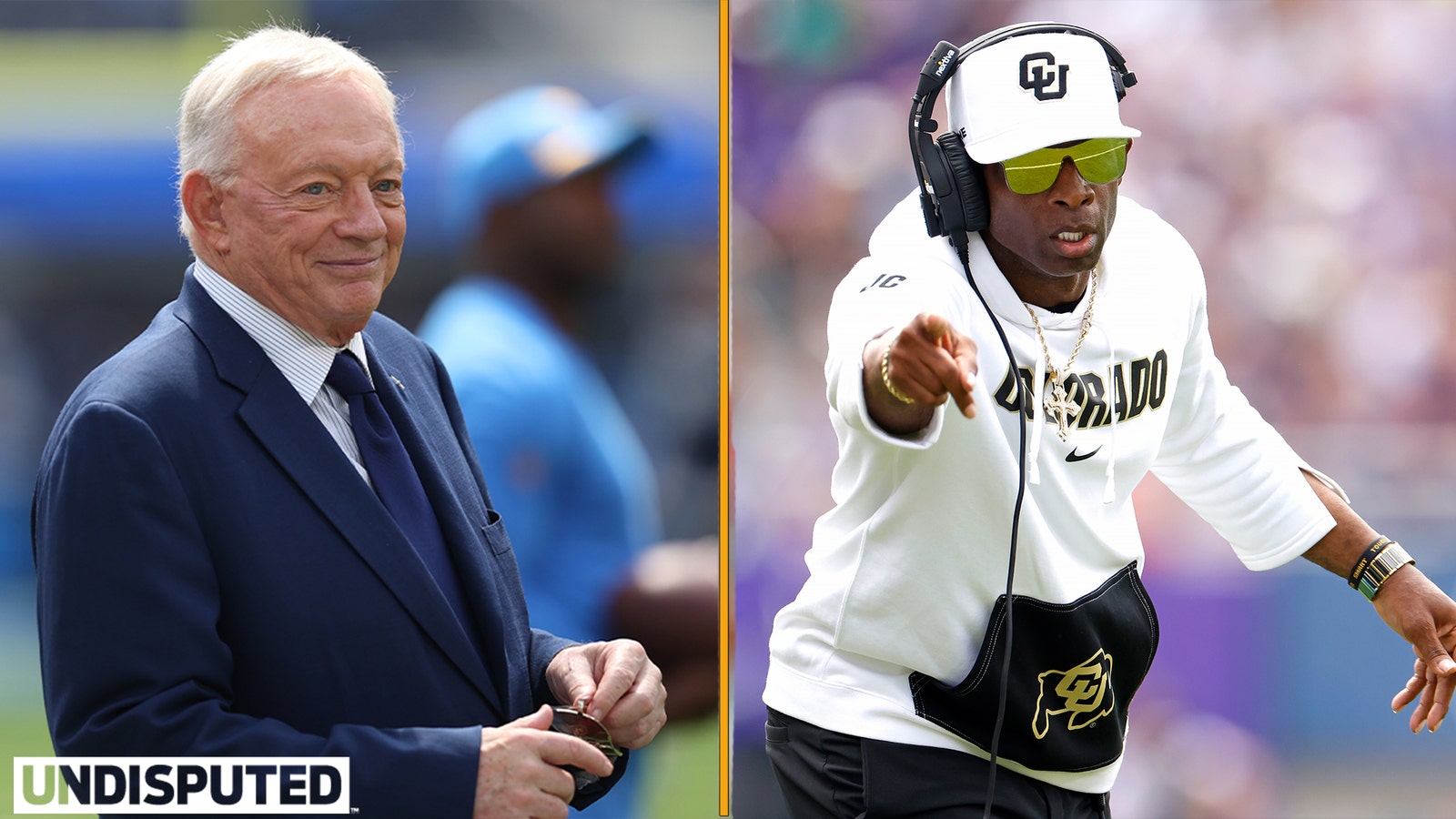 The Undisputed cast decides if Coach Prime is in line to be the next Cowboys coach.
However, we can still capitalize on the Cowboys.
I'm betting Dallas to win the NFC East at +110. It's not the biggest payout in the world, but we literally lay -110 almost every time we go to the window on a straight bet. That price also proves the sportsbooks believe in the Boys.  
Before the season, Philly was around +110 to win the East at most shops and Dallas was as high as +180. Now they're basically numerical equals.
Assuming the Eagles earn a playoff berth, they'll be dangerous in the postseason, so I'll avoid that and bet the Cowboys to win more regular-season games. Their schedule is much easier than Philly's and I don't think the Eagles will survive this five-week gauntlet in late November into early December.
Dallas, Kansas City, Buffalo, San Francisco, Dallas.
Sheesh.
It's time to place our bets on Dallas winning the East.
Sam Panayotovich is a sports betting analyst for FOX Sports and NESN. He previously worked for WGN Radio, NBC Sports and VSiN. He'll probably pick against your favorite team. Follow him on Twitter @spshoot.
---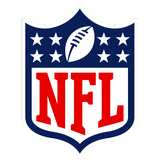 Get more from National Football League Follow your favorites to get information about games, news and more
---